Strawberry Shortcake is a classic dessert.  With tender, buttery biscuits, topped with sweet strawberries, and whipped cream – this recipe is bound to be a family favorite!
Since starting this blog, I'm making my way down the long list of American desserts that are not available here in England.  Strawberry Shortcake is one of those desserts (although England has it's own version that can't be duplicated in the US that I'd miss tremendously if I left). What could be better than sweet scones, whipped cream, and strawberries combined in a mouthwatering treat? The soft, buttery scones soak up the juices, while the whipped cream adds a light, creamy richness.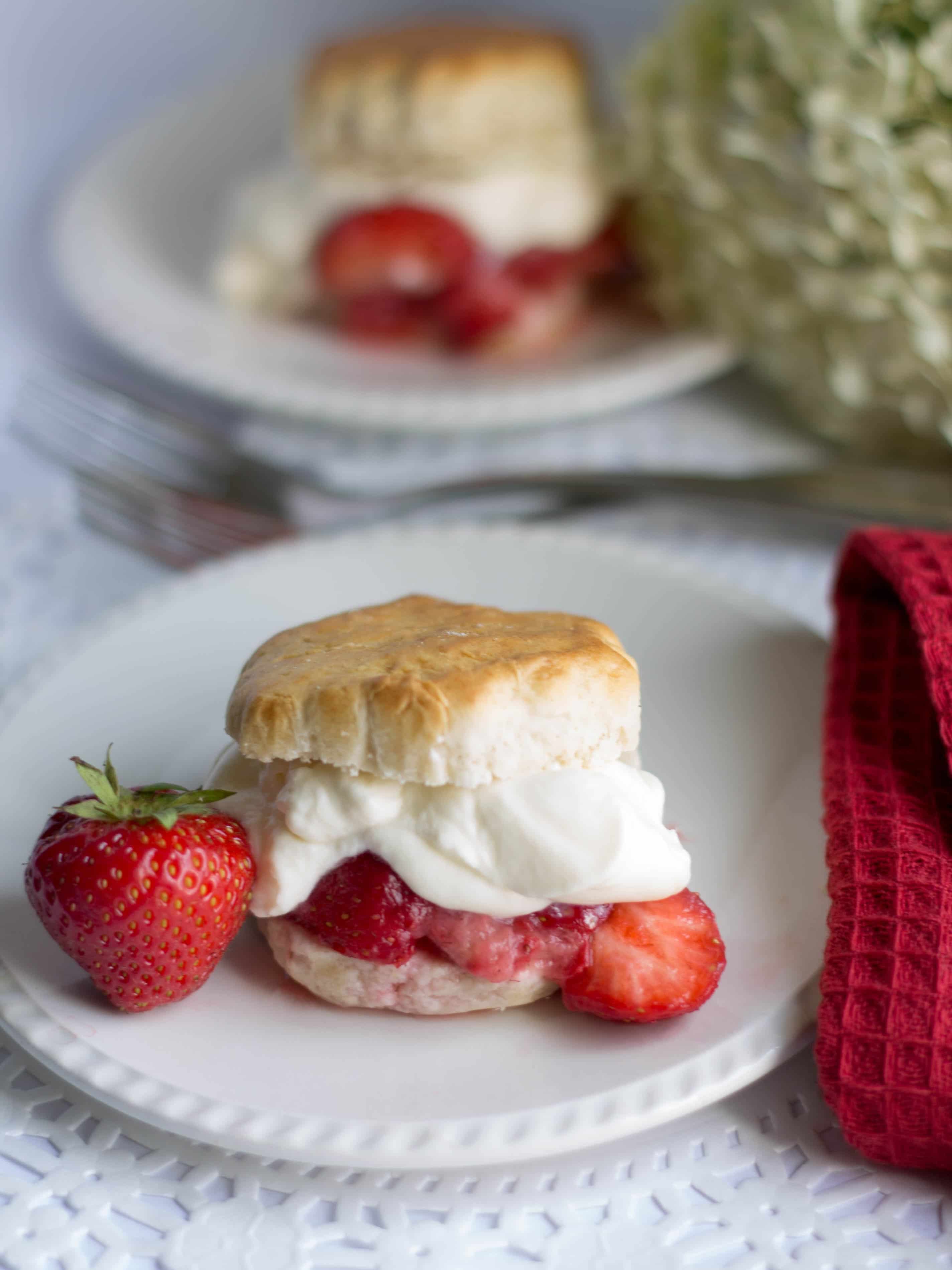 Nothing says summer quite like this simple, yet luxurious strawberry dessert. Even better, by adding the a bit of skimmed milk powder to the whipped cream, it will keep it's shape so it can be assembled ahead of time and wait patiently in the refrigerator hours before serving, saving you time and effort in the kitchen that you could be spending with your family after dinner.
I'm sorry for the lack of assembly preparation photos, but when my laptop crashed, I lost that set of photos.  Luckily, I have these few to share with you.