This recipe for Easy Drop Biscuits is the only one you'll ever need. So simple, quick, and absolutely delicious. Serve warm from the oven.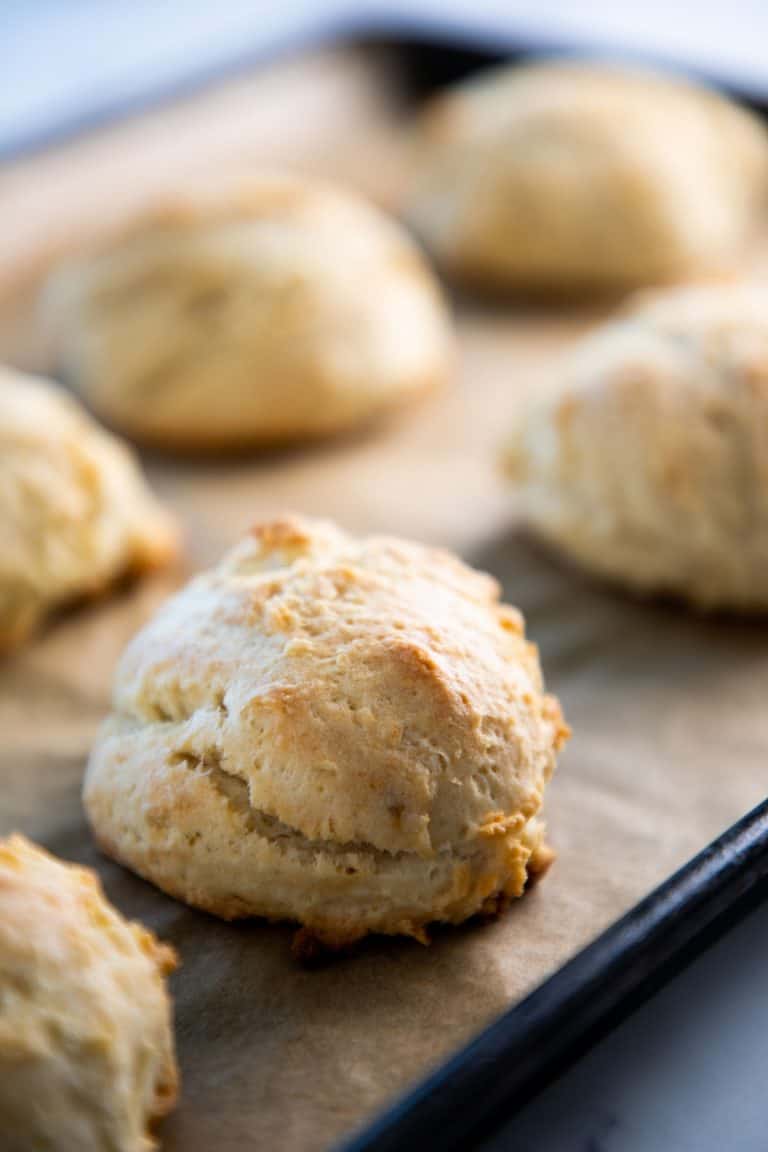 I am a huge fan of any baking recipe that is quick and easy. This drop biscuit recipe is the perfect example. These delicious scone-like cream biscuits are tender and sweet, and so delicious.
Drop biscuits are just like conventional biscuits, except there's no rolling or cutting of the dough. You just scoop the dough out of the bowl, drop it onto a pan, and bake! It's that simple – no fuss and no mess!
Why This Recipe Works
Warming the cream breaks down the fats ensuring a moist tender crumb.
Melted butter adds a delicious taste element to the drop biscuits.
Baking soda adds that traditional drop biscuit flavor and helps with browning.
A little sugar helps give a golden finish.
The simple method makes this an easy, delicious bake anyone can make.
Drop biscuits are one of the most simple bakes you will ever make. Basic ingredients give you a delicious tender crumb with a golden crunchy crust.
Easiest Ever Biscuits
I learned this simple method in an issue of Cook's Illustrated magazine. They warmed the cream in their biscuit dough to replace cutting in the butter making a quick and easy to throw together.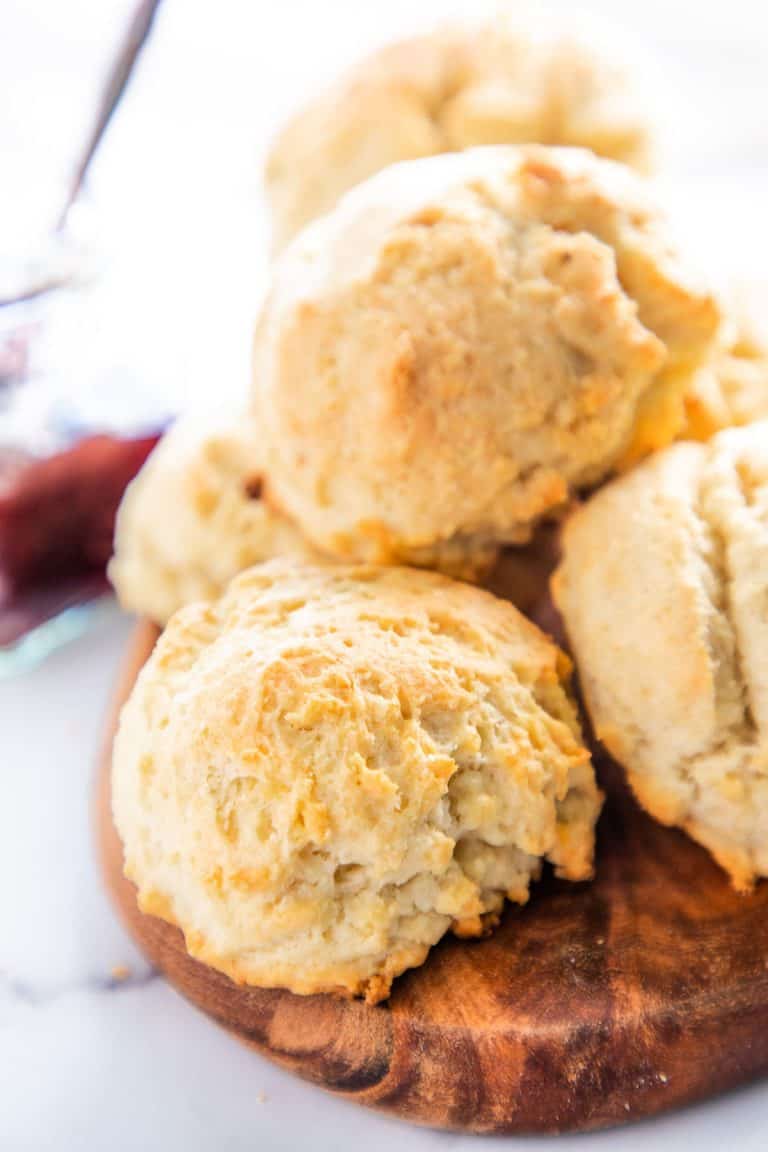 The cream is heated to break down the fat making it thinner which helps to bind the ingredients into a softer consistency. Cream has a high-fat content so it's a great idea, but I missed the buttery flavor.
I decided to create my own recipe with warm cream, but I added less sugar and cut down on the cream replacing it with a little melted butter for extra flavor and fat content. This resulted in a rich flavor without any greasiness and the scone-like biscuits were light, crisp, and absolutely delicious!
Ingredient Notes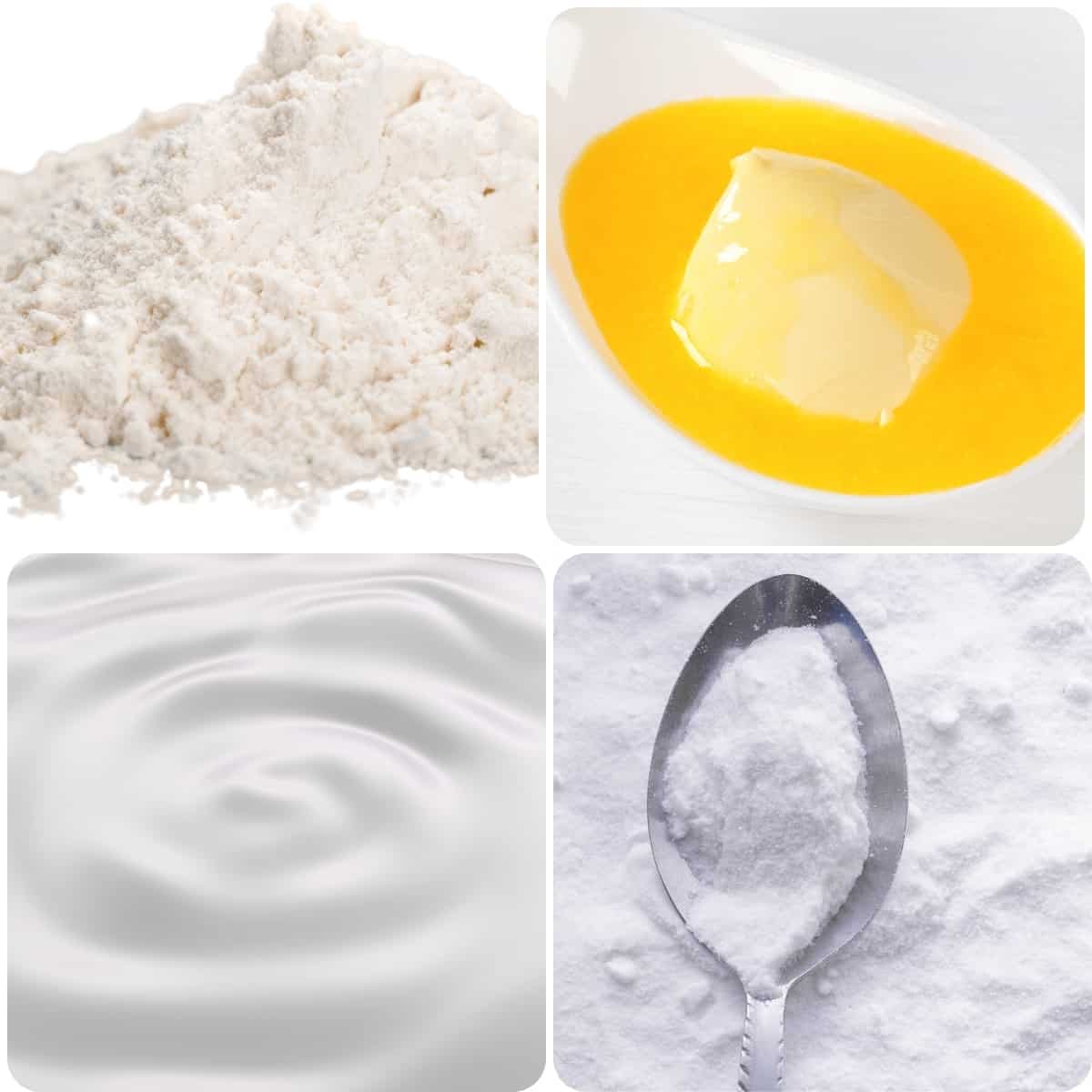 Flour: I use all-purpose flour for this recipe
Butter: I use salted butter for extra seasoning, but unsalted works just a well to add a delicious buttery flavor.
Cream: Use high-fat creams such as whipping cream or heavy cream.
Baking soda: Be sure to use fresh baking soda. I replace mine every 3 months (writing the date on the package for easy reference).
How to make Easy Drop Biscuits
Mix the dry ingredients.
Melt the butter.
Warm the cream.
Combine the wet and dry ingredients.
Drop mounds of dough onto a baking sheet.
Bake for around 12 minutes until golden.
Serve warm.
Step By Step Instructions
Sift the dry ingredients into a bowl.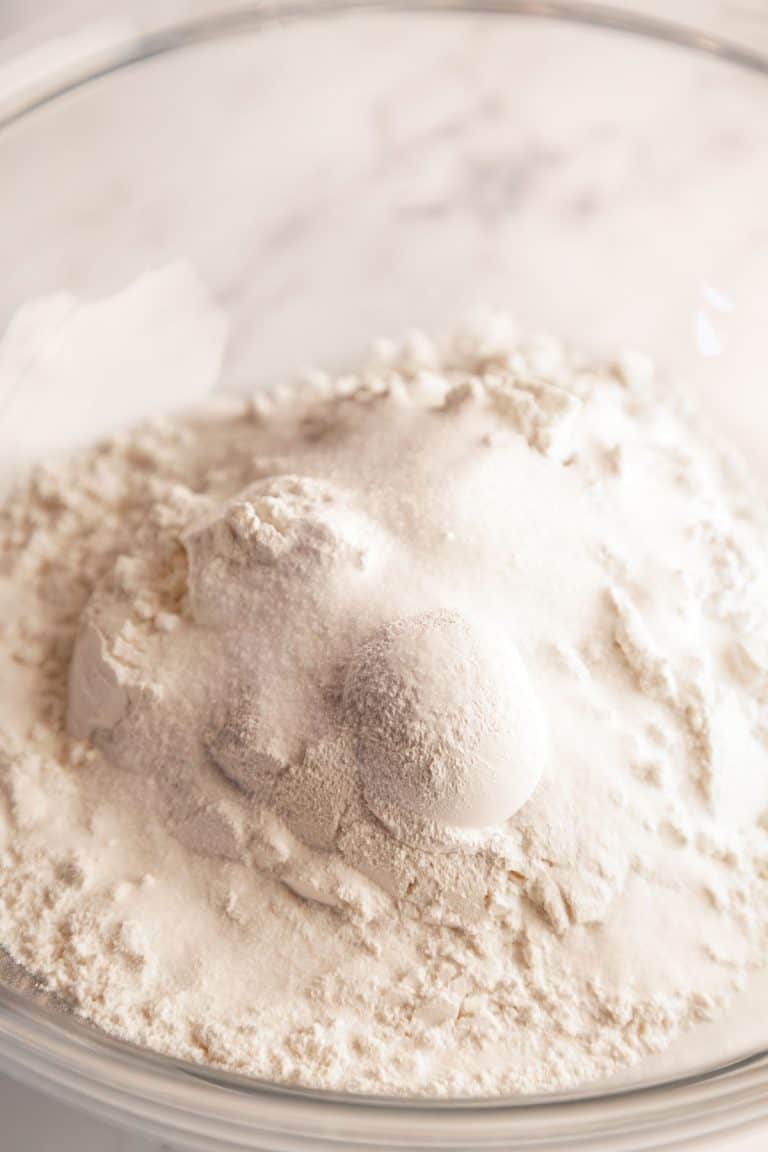 Whisk the dry ingredients until combined.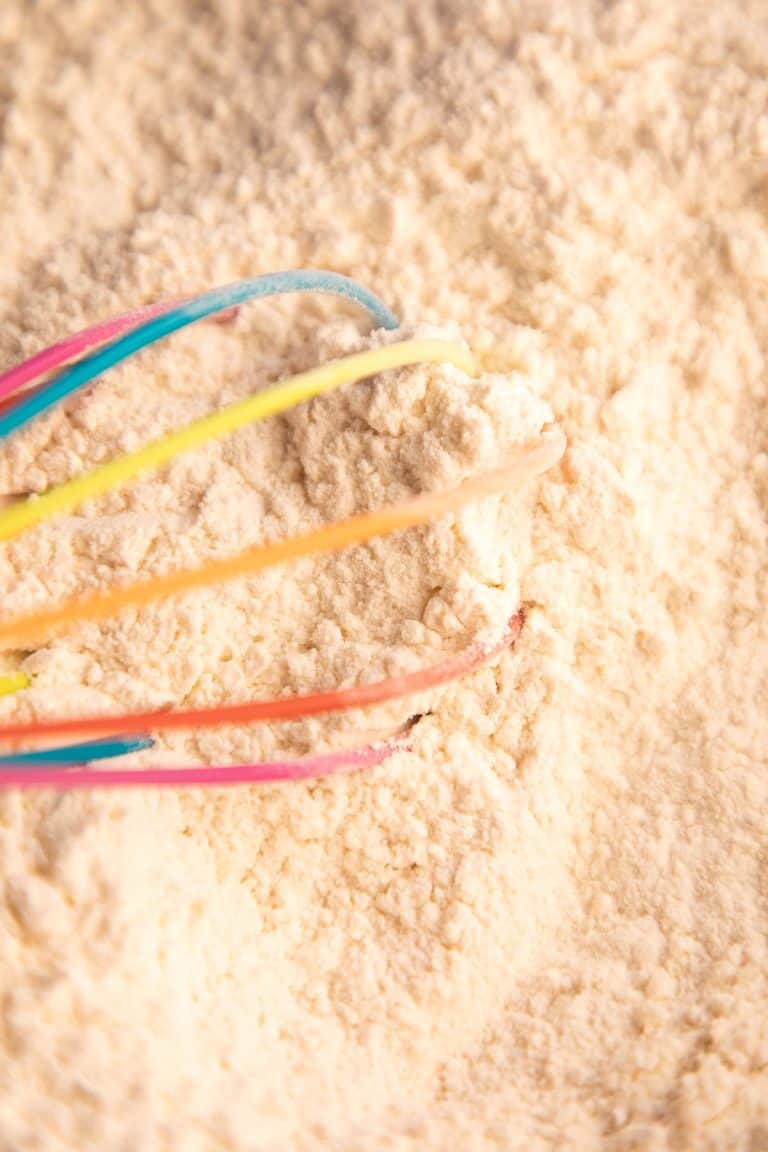 Melt the butter.
Warm the cream in the microwave, add melted butter and cream to the dry ingredients.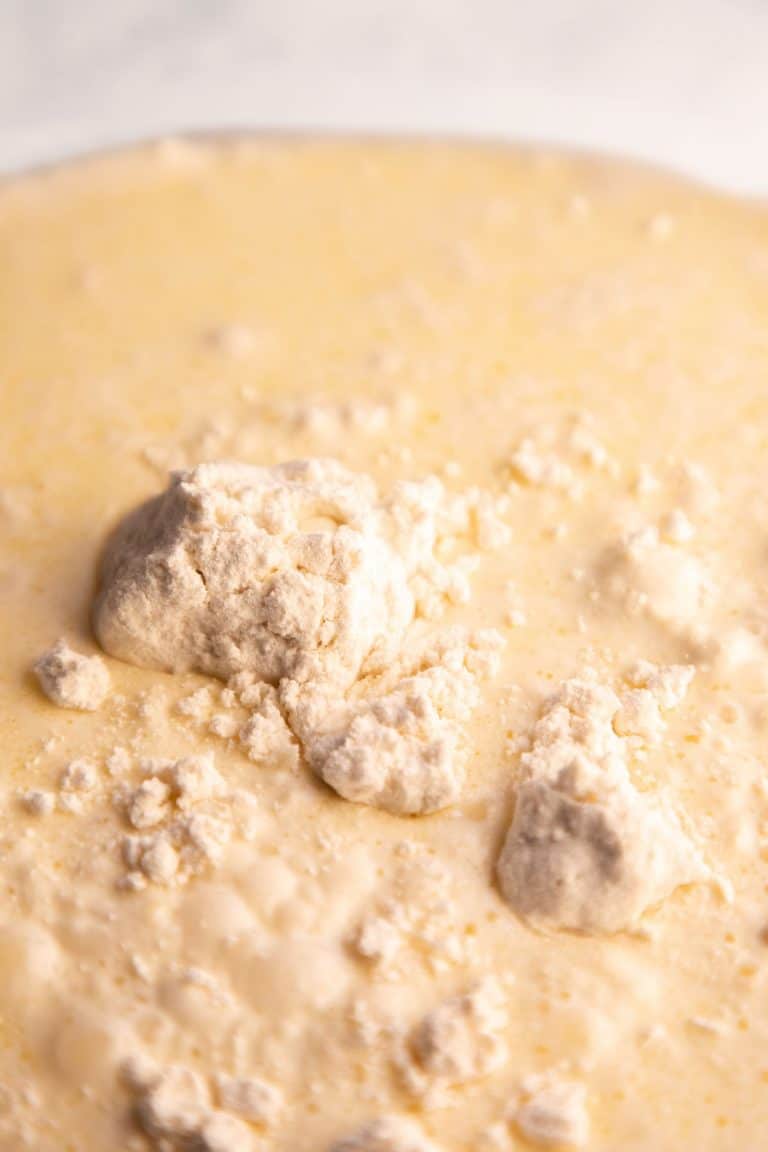 Combine well.
There's no need to worry about over-mixing this dough. The cream provides plenty of fat to coat the flour, so mix until it's perfectly smooth.
Using a #12 ice cream scoop or 1/3 cup measuring cup, drop mounds of dough onto a prepared baking tray.
You can spray your scoop with cooking spray to stop the dough sticking, making it easy to "drop" the mounds onto the baking tray.
Place the dough mounds at least 2 inches apart.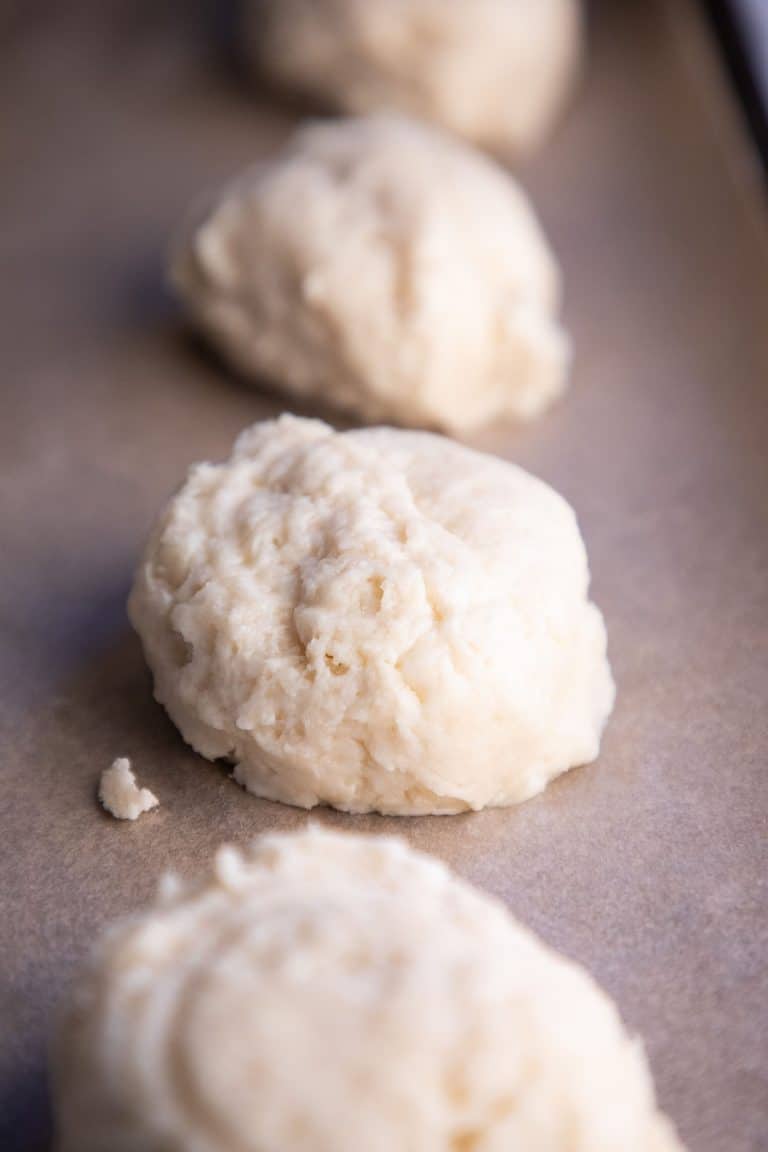 This dough is really forgiving, so feel free to shape the biscuits after scooping them onto the pan.
Bake for around 12 minutes until golden.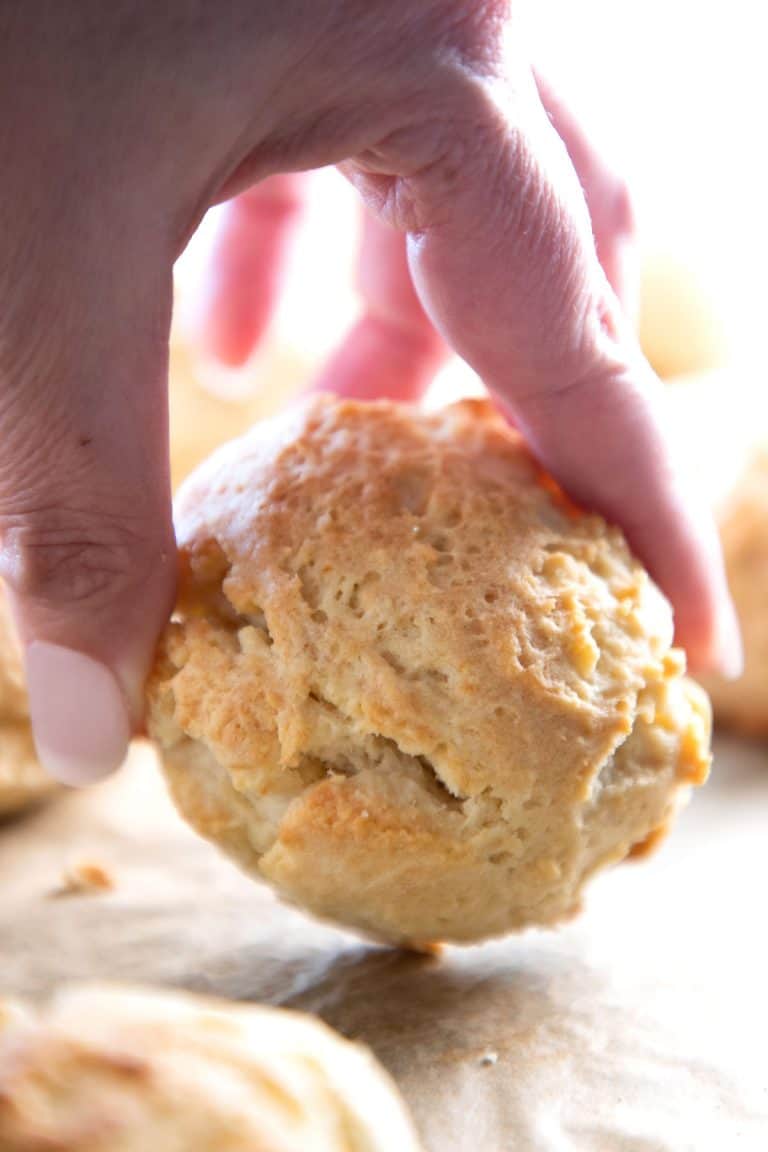 Serve warm.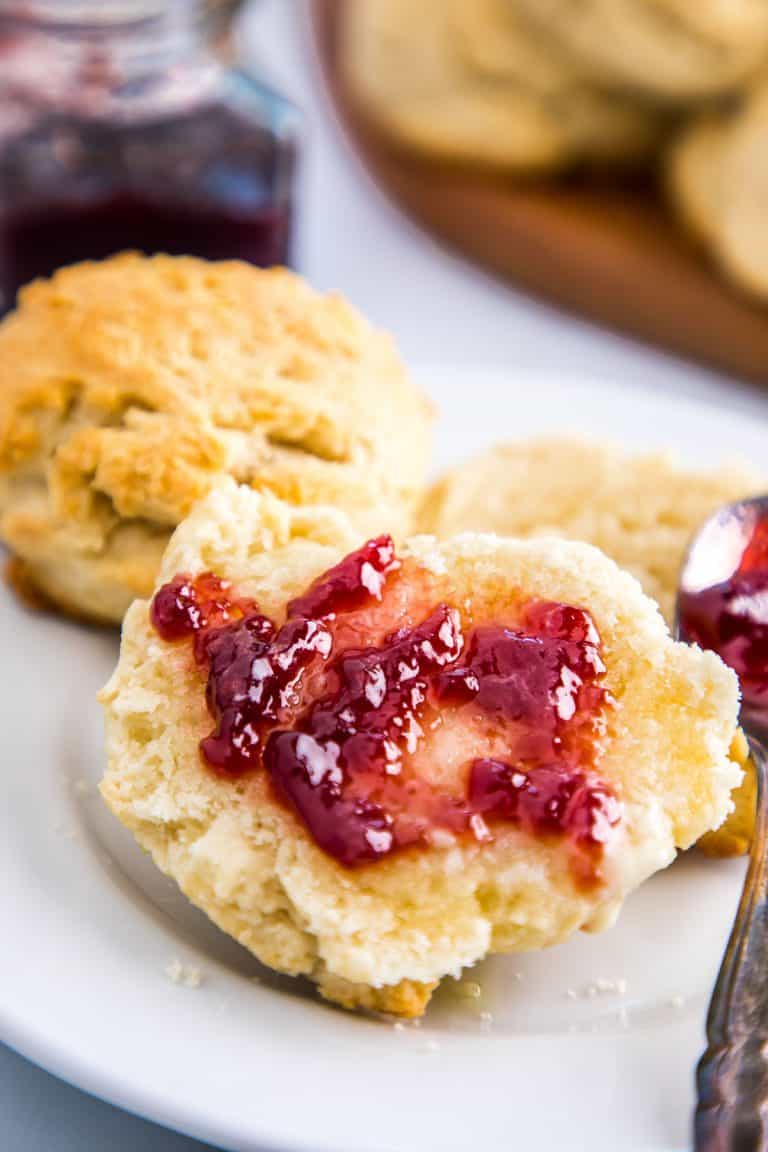 Storing and Freezing Instructions ❄
At room temperature: These drop biscuits can be stored at room temperature in an airtight container or wrapped in foil for up to 2 days.
In the fridge: They can be stored in the fridge for up to 3 days (wrapped or in an airtight container).
In the freezer: Let the biscuits cool completely before freezing. Wrap each biscuit tightly in foil or plastic wrap and freeze in a freezer-safe container for up to 3 months
Erren's Top Tips
This recipe comes together fast, so for the sake of efficiency, start heating your oven before collecting your ingredients.
Bake these drop biscuits on the top rack of the oven to ensure an even texture.
There's no need to worry about over-mixing this dough. The cream provides plenty of fat to coat the flour, so mix until it's perfectly smooth.
Once you've dropped the dough onto the baking tray you can shape them by hand to make them neater.
Allow the drop biscuits to cool for around five minutes before eating.
For an added indulgence, brush the biscuits with melted butter fresh out of the oven.
FAQs

What is the difference between rolled and dropped biscuits?
Drop biscuits have more liquid added to the dough than rolled biscuits. The dough is not kneaded or rolled it is simply dropped onto a baking sheet.
What can you put in biscuits?

You can put anything from jams, jellies, spreads and cream onto your drop biscuit, or eat them plain.
Stay Updated
Receive new recipes & dinner ideas straight to your inbox!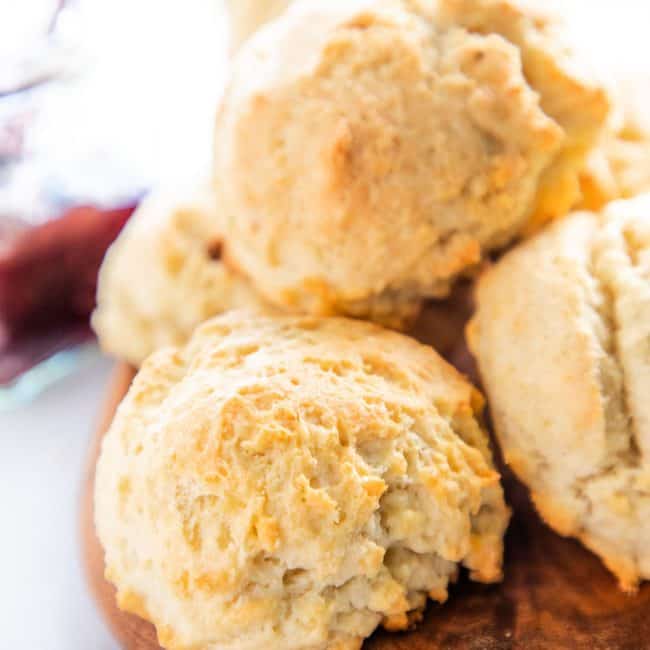 Let's Make Easy Drop Biscuits
Golden brown on the outside, soft and fluffy in the middle. This easy bake will become a new family favorite, guaranteed!
Prep10 minutes
Cook20 minutes
Total30 minutes
Ingredients
3 cups all purpose flour
1 tbsp sugar
1 tbsp baking powder
¼ tsp baking soda
1 tsp salt
1¾ cups heavy cream (double cream, whipping cream)
5 tbsp butter (2.5oz/70g) melted
Instructions
mix the dry ingredients together.

melt the butter.

Add the butter to the cream and warm in the microwave for about 60 seconds (you are looking for a temperature between 95°F/35°C-100°F/37°C).

mix wet and dry ingredients together until combined.

using an ice cream scoop or spoon, drop mounds of the mixture onto a greased baking tray (around 2 inches apart)

bake in the oven for 10 to 12 minutes until golden.

Serve warm.
Tips + Notes
This recipe comes together fast, so for the sake of efficiency, start heating your oven before collecting your ingredients.
Bake these drop biscuits on the top rack of the oven to ensure an even texture.
There's no need to worry about over-mixing this dough. The cream provides plenty of fat to coat the flour, so mix until it's perfectly smooth.
Once you've dropped the dough onto the baking tray you can shape them by hand to make them neater.
Allow the drop biscuits to cool for around five minutes before eating.
For an added indulgence, brush the biscuits with melted butter fresh out of the oven
Nutrition Information:
Serving: 10g| Calories: 190kcal (10%)| Carbohydrates: 3g (1%)| Protein: 1g (2%)| Fat: 20g (31%)| Saturated Fat: 12g (75%)| Trans Fat: 1g| Cholesterol: 69mg (23%)| Sodium: 317mg (14%)| Potassium: 154mg (4%)| Fiber: 1g (4%)| Sugar: 1g (1%)| Vitamin A: 752IU (15%)| Vitamin C: 1mg (1%)| Calcium: 81mg (8%)| Iron: 1mg (6%)