This easy recipe for Berry Whipped Cream Cake made with homemade whipped cream and fresh berries looks impressive, but is simple to make.
Serve this beautiful cake with Stabilized Whipped Cream that won't lose its shape or flatten out for days.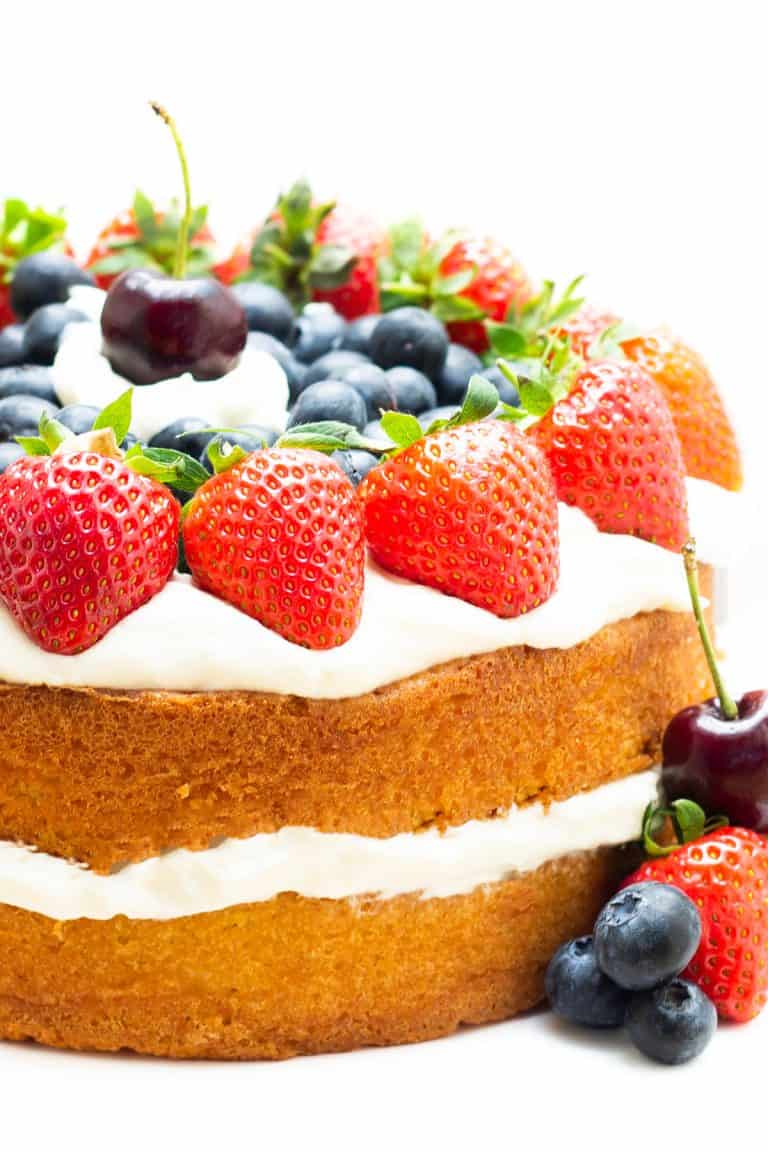 This beautiful cake is the perfect dessert for summer celebrations! It's an English inspired sponge cake that's super simple to make and sure to impress!
Why This Recipe Works
The buttery vanilla flavor of the sponge cake lends a delicious richness.
The fresh berries and whipped cream icing adds a welcome freshness.
It's an easy cake recipe that even the newest bakers can master.
This is my son's favorite cake. I make it every year for the 4th of July. When he was little, he called it 'Twinkie Cake'. He said that this cake tastes like the best Twinkie you'll ever have.
He's right – This cake is what a Twinkie should taste like because it's made with fresh ingredients and no preservatives.
Ingredient Notes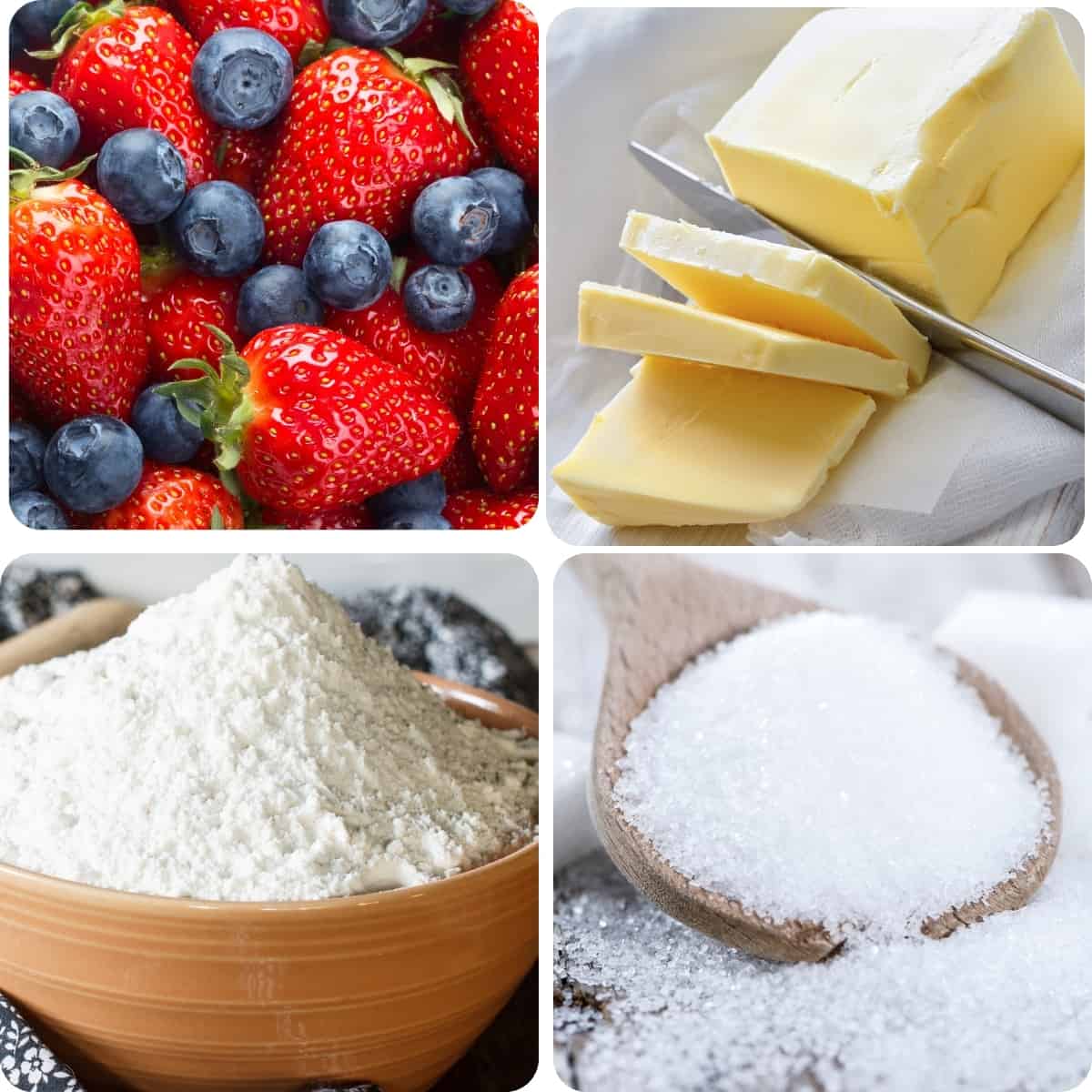 Sugar – This recipe calls for granulated sugar, but I have also used superfine/caster sugar too.
Butter – I always use salted butter in my baking for extra flavor, but you can use unsalted too. Just be sure it's softened butter.
Eggs – Use large eggs, brown or white will work just as well.
Flour – Use all-purpose flour (AKA plain Flour). Self rising or cake flour are not suitable for this recipe.
Berries – I used strawberries and blueberries because it's what I had on hand, but you can use whatever berries you like best.
Decorated with berries in a red, white and blue theme it makes the perfect patriotic cake!
The cake is my go-to cake recipe. It's a simple vanilla sponge cake that is absolutely delicious. You can also use it for my Victoria Sponge Recipe. It's a quick and easy recipe that is a real crowd-pleaser and it always comes out perfect!
How to Tell Butter Is Softened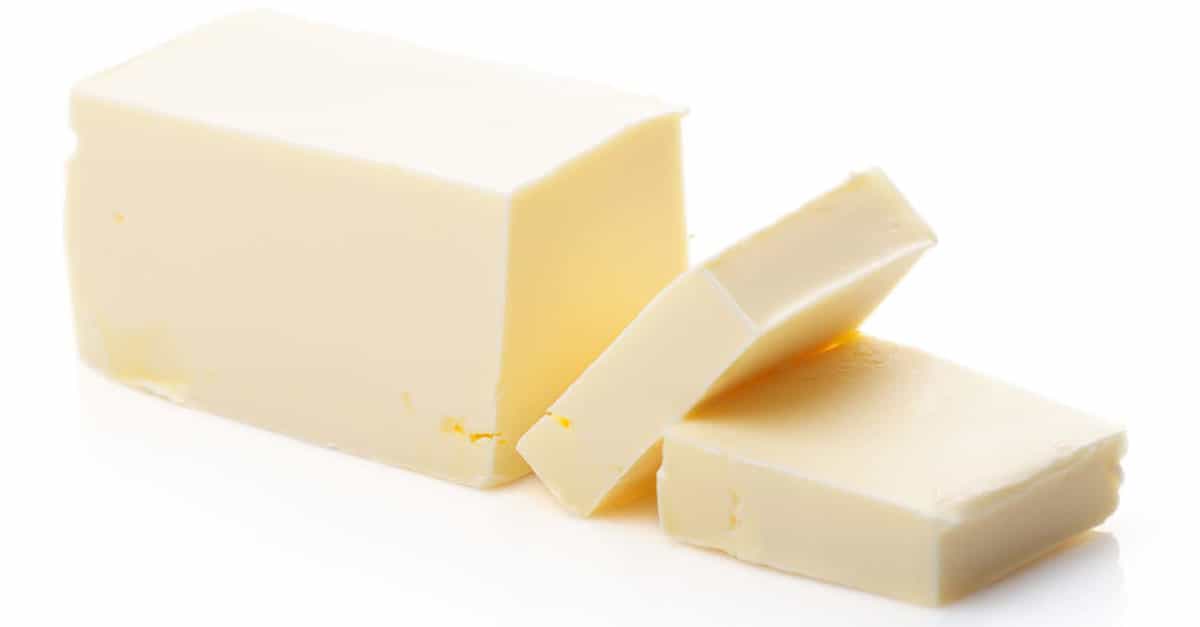 Many cake recipes call for softened butter, but it's many people don't know what that actually means. Softened butter is actually butter that is brought to room temperature, but that's not very helpful if your house runs hot or cold.
To soften butter, leave the correct measurements for your recipe out in room temperate for 1-2 hours. Here's what to look for when testing for properly softened butter:
The butter should still be cool to the touch.
When pressed with a clean finger, your finger should leave an indentation, but retain its shape.
If your butter is softened too much, your finger will sink into the butter and have a shiny or greasy looking appearance.
How To Make Berry Whipped Cream Cake
Cream butter and sugar
Mix in the rest of the ingredients
Beat until combined
Pour into cake tins
Bake for around 25 minutes
Prepare the whipped cream.
Assemble the cake and top with fruit.
Serve and enjoy!
Step By Step Instructions
Start with creaming the butter and sugar together until light and fluffy.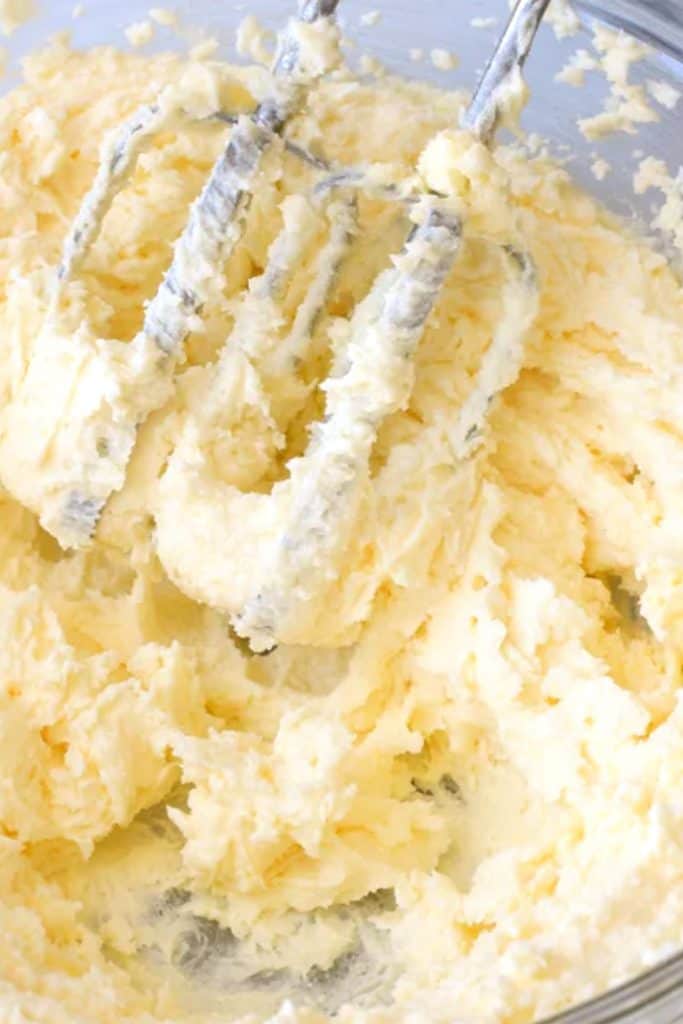 In a separate bowl, mix the dry ingredients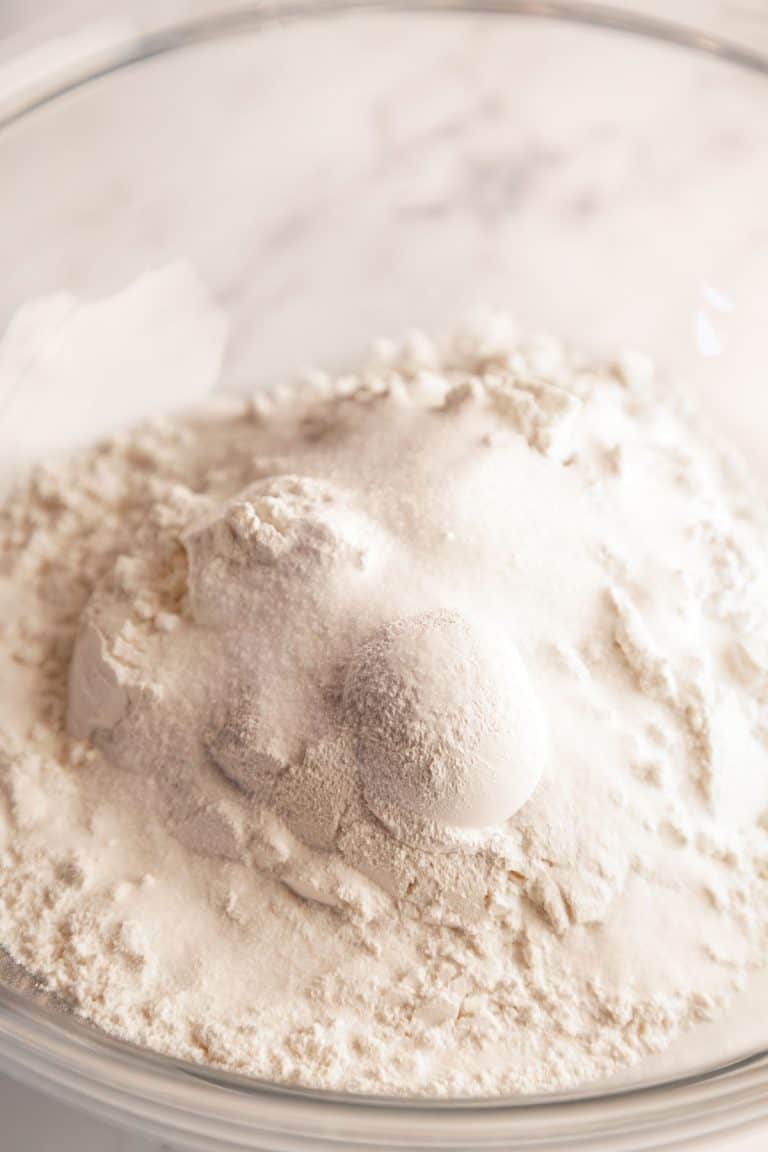 Add all of the remaining ingredients and beat until combined.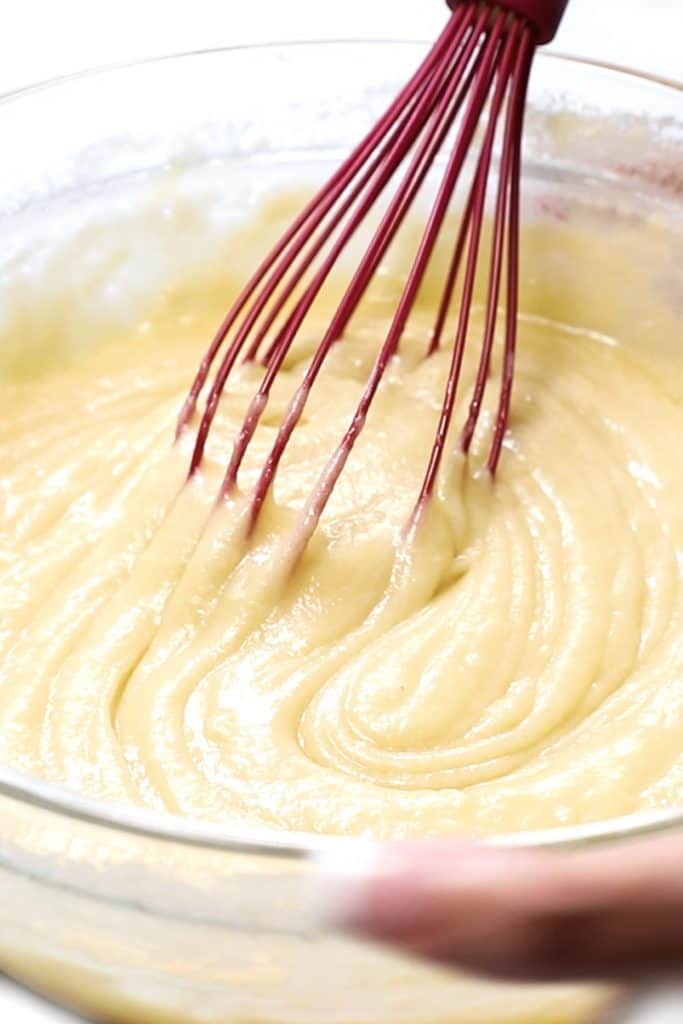 Split the batter between 2 greased 8 inch round pans.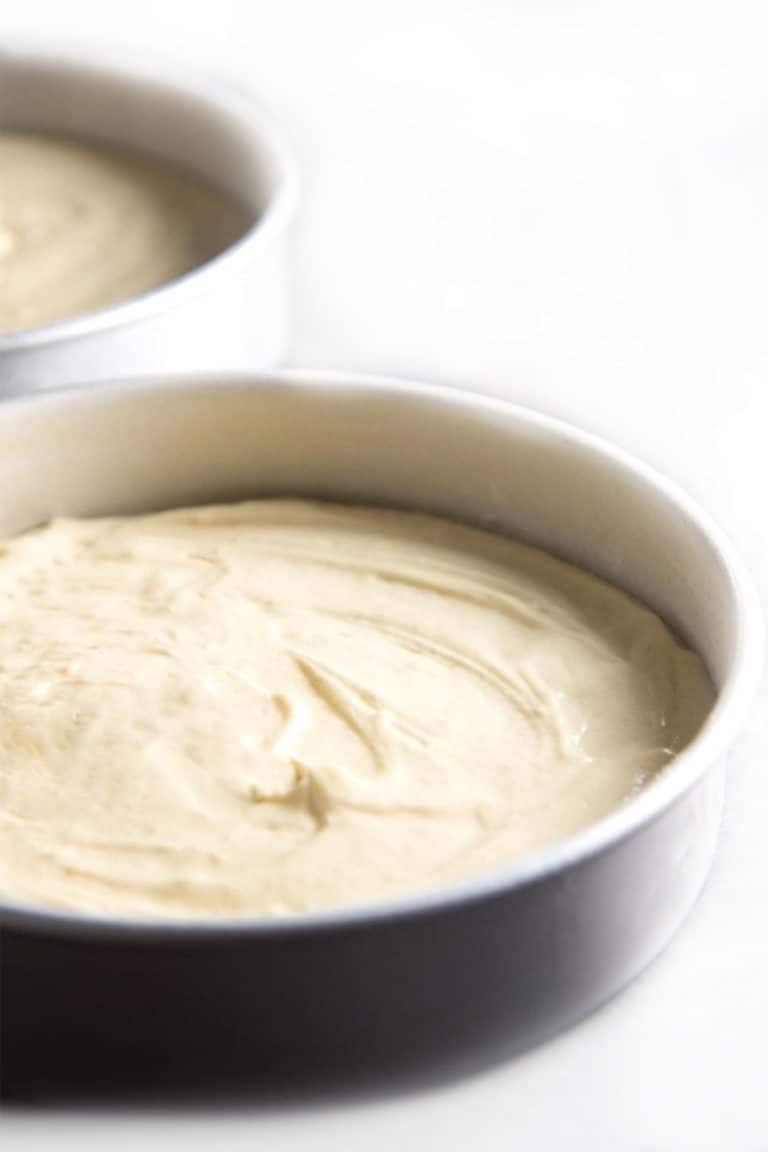 Bake for 25 minutes or until a cake tester comes out clean. Allow to cool.
Meanwhile, prepare the whipped cream by placing all of the ingredients in a food processor (or mixer). Beat until smooth and thick
You'll know it's ready to use when you run a spoon through it and it doesn't collapse into the crevice.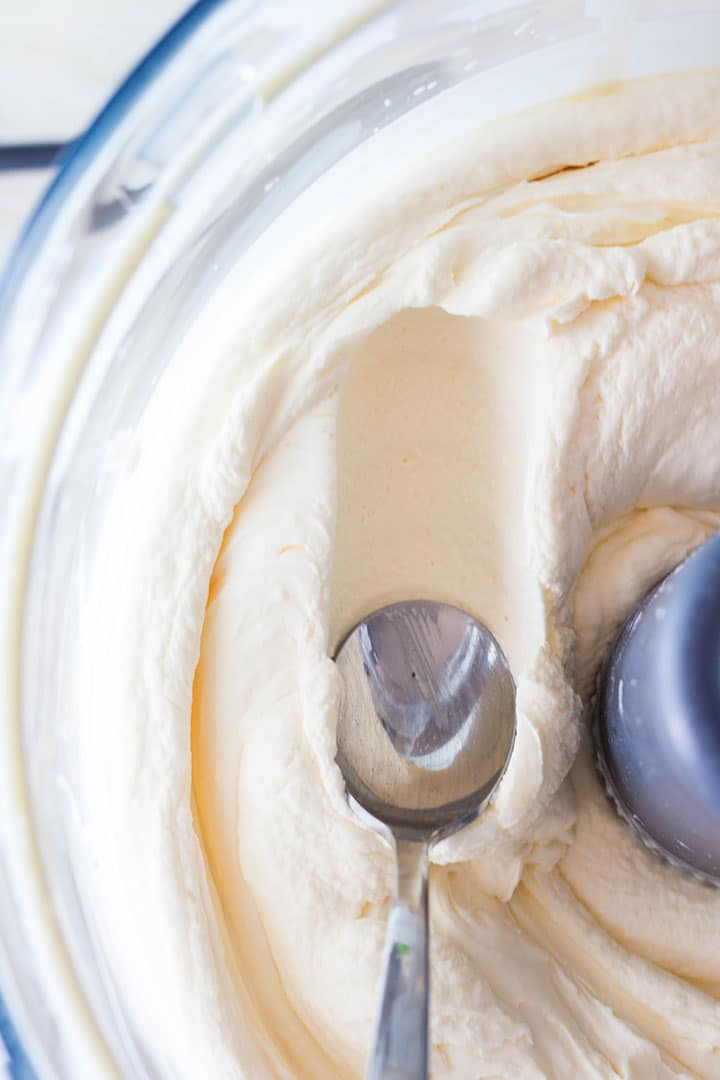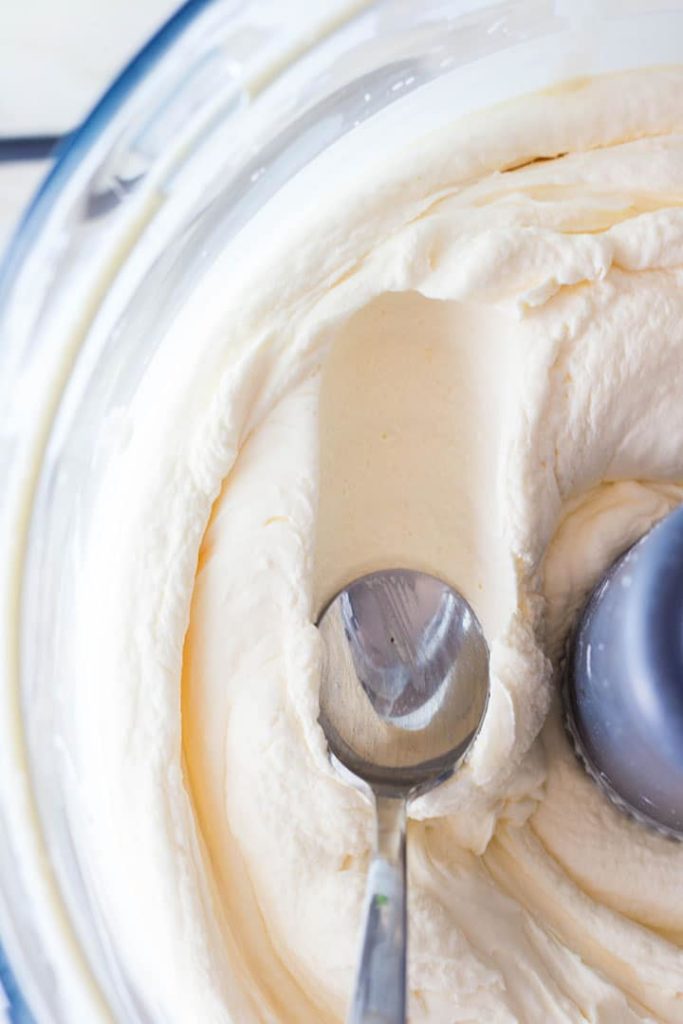 It's that simple! Once the cake is cooled. Place the first layer on a cake plate and top with half the cream.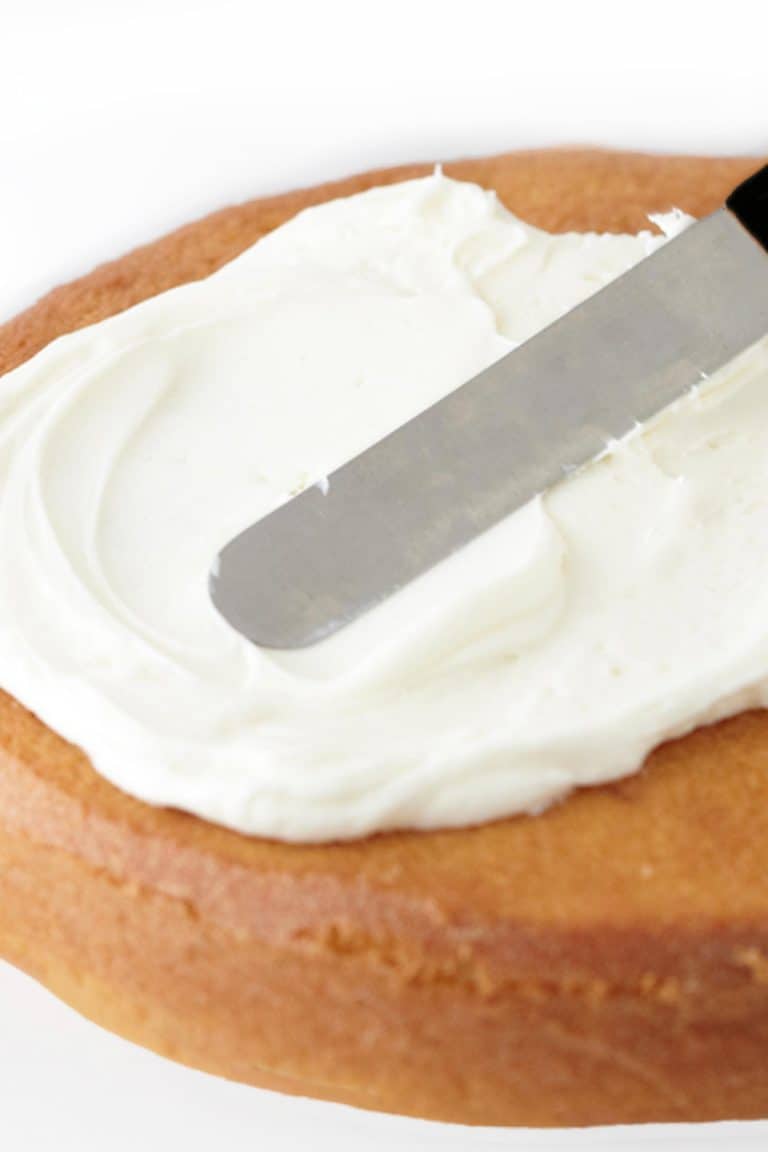 Place the top layer and top with the remaining cream and arrange the fresh berries however you wish.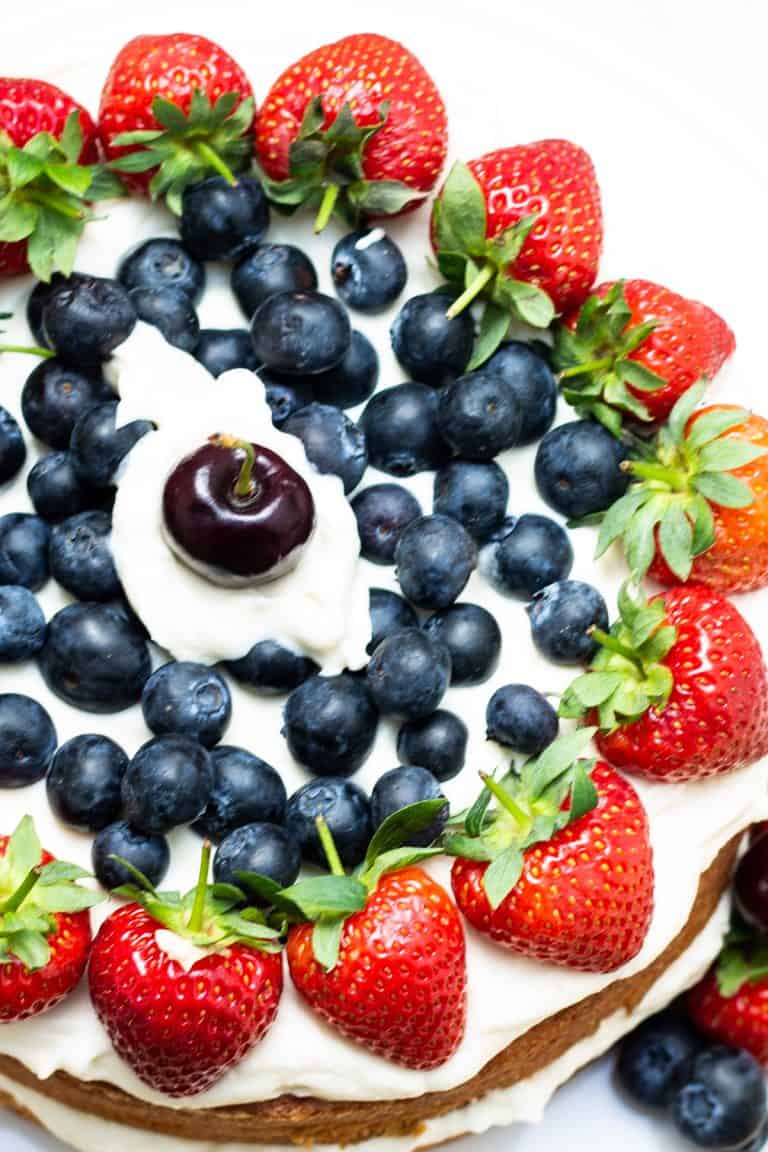 Serve and enjoy!
Erren's Top Tips
Do not leave the assembled cake out in hot weather for over 20 minutes or the cream may start to melt.
For best results, line the pans with baking paper and grease well. This is a moist cake that may stick to the pan if not prepared correctly.
Have your ingredients measured and ready before you begin any mixing. Measure out all the ingredients so that when you start mixing you can work quickly. This prevents over-mixing the cake or leaving the cake mixture sitting too long. If the cake batter stands too long, the cake will start to lose air and result in a flatter cake.
Always preheat the oven before you start so you don't leave the batter sitting too long (see above) and arrange the shelves in advance – sponge cake bake best when in the middle of the oven.
Ensure your ingredients are at room temperature. Cold eggs do not mix as easily and will not hold the same volume of air as room temperature eggs. If the butter is too cold, it won't mix as well into the sugar and may cause over-mixing, which may result in a heavy cake.
Don't over-whip – Whip the mixture only until thick. Over whipped cream may flatten faster.
Before using fresh fruit on a cake, be sure to wash the fruit well. Then dry the fruit thoroughly before placing on the cake. Wet fruit can bleed into the frosting and become mushy quicker.
Arranging the fruit: Add larger fruit first, then fill in the decoration by size and finish with smaller berries to fill in gaps.
Make Ahead And Freezing Instructions ❄
I recommend assembling this cake just before serving as storing cake in the refrigerator can dry out a cake. To make ahead, store the whipped cream and berries in the fridge and the cake covered at room temperature and then assemble before serving.
Freezing instructions: Sponge cakes freeze exceptionally well. If you wrap the cake (without the berries and cream) tightly and store it in a freezer-safe container they can last up to 6 months.
FAQs
What makes a sponge cake light and fluffy?
Using the creaming method (beating the butter and sugar together until pale) will trap tiny air bubbles, along with the raising agents will give you a fantastically light sponge cake.
What is the secret to a perfect sponge cake?

Room temperature ingredients and creaming the butter and sugar are very important to ensure a perfect sponge cake.
Stay Updated
Receive new recipes & dinner ideas straight to your inbox!
Let's Make Berry Whipped Cream Cake
A British style vanilla sponge cake adorned with delicious Chantilly cream and fresh berries.
Prep20 minutes
Cook25 minutes
Total45 minutes
Ingredients
For the cake:
1 cup granulated sugar
1 cup butter softened at room temperature
4 eggs room temperature
1 cup all-purpose flour Plain flour
2 teaspoon baking powder
1½ teaspoons vanilla extract
3 tablespoons milk room temperature
For the cream:
1¼ cups heavy whipping cream UK-Double Cream, cold
6 tablespoons powdered sugar
1 teaspoons vanilla extract
1 tablespoon skimmed milk powder
2 cups mixed berries of your choice.
Instructions
For the cake:
Preheat the oven to 350°F (170°C)

In a mixer or food processor, cream the butter and sugar until light and fluffy. Add the remaining ingredients and blend until combined.

Split the batter between 2 greased 8 inch round pans, and bake for 25 minutes or until a cake tester comes out clean. Cool on cooling rack for at least 15 minutes then remove cake from pan.
For the cream:
Add all of the ingredients into a food processor or mixer. Whip until thick (You'll know it's ready to use when you run a spoon through it and it doesn't collapse into the crevice).

Place one layer of the cooled cake on a cake plate. Cover with half of the cream. Place the second layer on top and cover with the remaining cream. Decorate with berries of your choice.
Tips + Notes
Do not leave the assembled cake out in hot weather for over 20 minutes or the cream may start to melt.
Nutrition Information:
Calories: 457kcal (23%)| Carbohydrates: 40g (13%)| Protein: 4g (8%)| Fat: 31g (48%)| Saturated Fat: 19g (119%)| Cholesterol: 155mg (52%)| Sodium: 205mg (9%)| Potassium: 182mg (5%)| Fiber: 1g (4%)| Sugar: 28g (31%)| Vitamin A: 1140IU (23%)| Vitamin C: 1mg (1%)| Calcium: 88mg (9%)| Iron: 1mg (6%)
Erren's Kitchen is written and produced for informational intentions only. We are not certified nutritionists, and the nutritional information found on this site has not been assessed or authorized by a nutritionist or the FDA. The nutritional information found in our recipes is offered as an estimate and should not be considered a guarantee or fact. The estimated data is provided as a courtesy and calculated through a third-party online nutritional calculator, spoonacular API. Although we do our best to provide accurate nutritional information, these figures should be considered rough estimates. Many factors, such as brands or products purchased and the nutritional fluctuations that naturally occur in fresh produce, can alter the effectiveness of the nutritional information in any recipe. Furthermore, various online calculators provide different results depending on their particular algorithms and nutrition fact sources. To obtain the most precise nutritional information in a provided recipe, you should calculate the nutritional information with the exact ingredients you are using when preparing the recipe using your preferred nutrition calculator.
Update Notes: This post was originally published in June of 2015, but was republished with step by step instructions, new photos, and tips in June of 2021.