This simple Victoria Sponge Cake recipe has delicious a raspberry jam and butter cream filling that takes the classic Victoria sponge to a higher level.
Victoria Sponge is a traditional British cake.  In England, it's in every coffee shop, cafe and bakery you walk into.
The first time I saw it with its fluffy vanilla sponge cake, cream and jam filling,  it was love at first sight. I have seen it made many different ways – strawberry jam, raspberry, fresh cream, butter cream, and fresh fruit added.
I tried getting to the bottom of how it's supposed to be made and every source gave a different answer.
That said, since I first posted this recipe I have been set straight (by many English readers)-
Classic Victoria sponge is made with raspberry jam and fresh whipped cream.  So in order to redeem myself, I created a post for Classic Victoria Sponge Cake recipe that's made that way.
Wow, does that photo make me want to go and re-shoot this post right now!
This simple cake is made by quite simply throwing all the ingredients in a food processor and blitzing it until combined!
This cake is so good, it could be also served with just powdered sugar on top and nothing else!  I swear I could eat it for breakfast!
It's become a base for many of the recipes I've made since.
To make this recipe even simpler, you can use store bought icing (but if you do, you'll be missing out on some really good homemade)!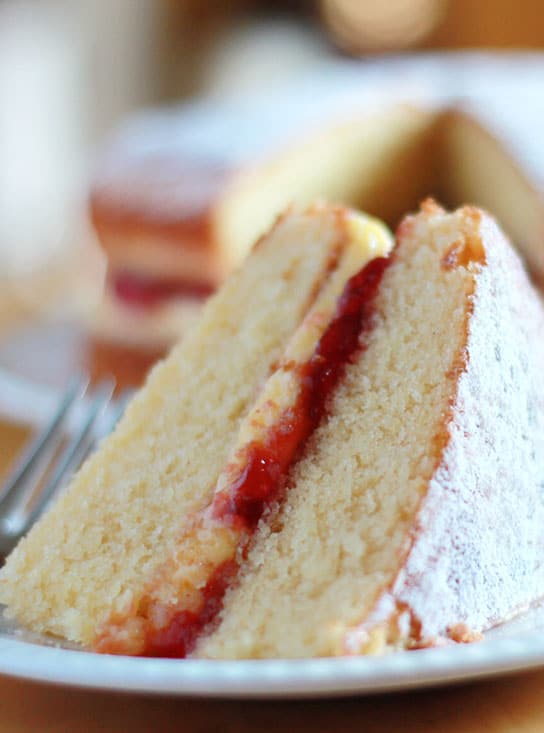 This recipe was my very first attempt at Victoria Sponge and it was so good, I've never tried another recipe!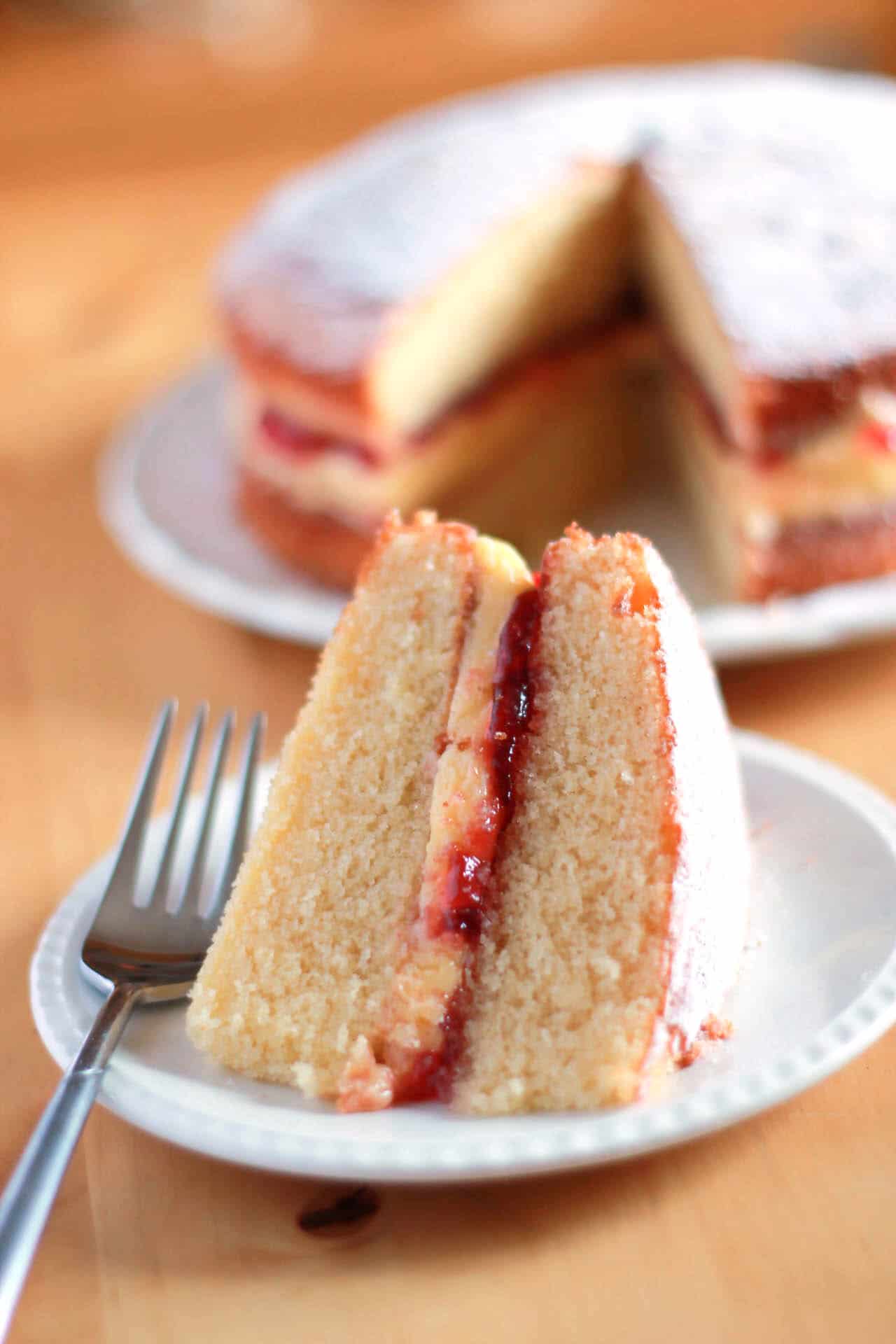 Never Miss A Single Recipe!
Join the free Erren's Kitchen mailing list and get all the latest tasty goodness straight to your inbox!