This Classic Cinnamon Buns Recipe is perfect – they come out golden on the outside and soft & fluffy on the inside! If you're a cinnamon lover, why not try making Cinnamon Sugar Jumbo Muffins and Cinnamon Crumb Buns and win at breakfast!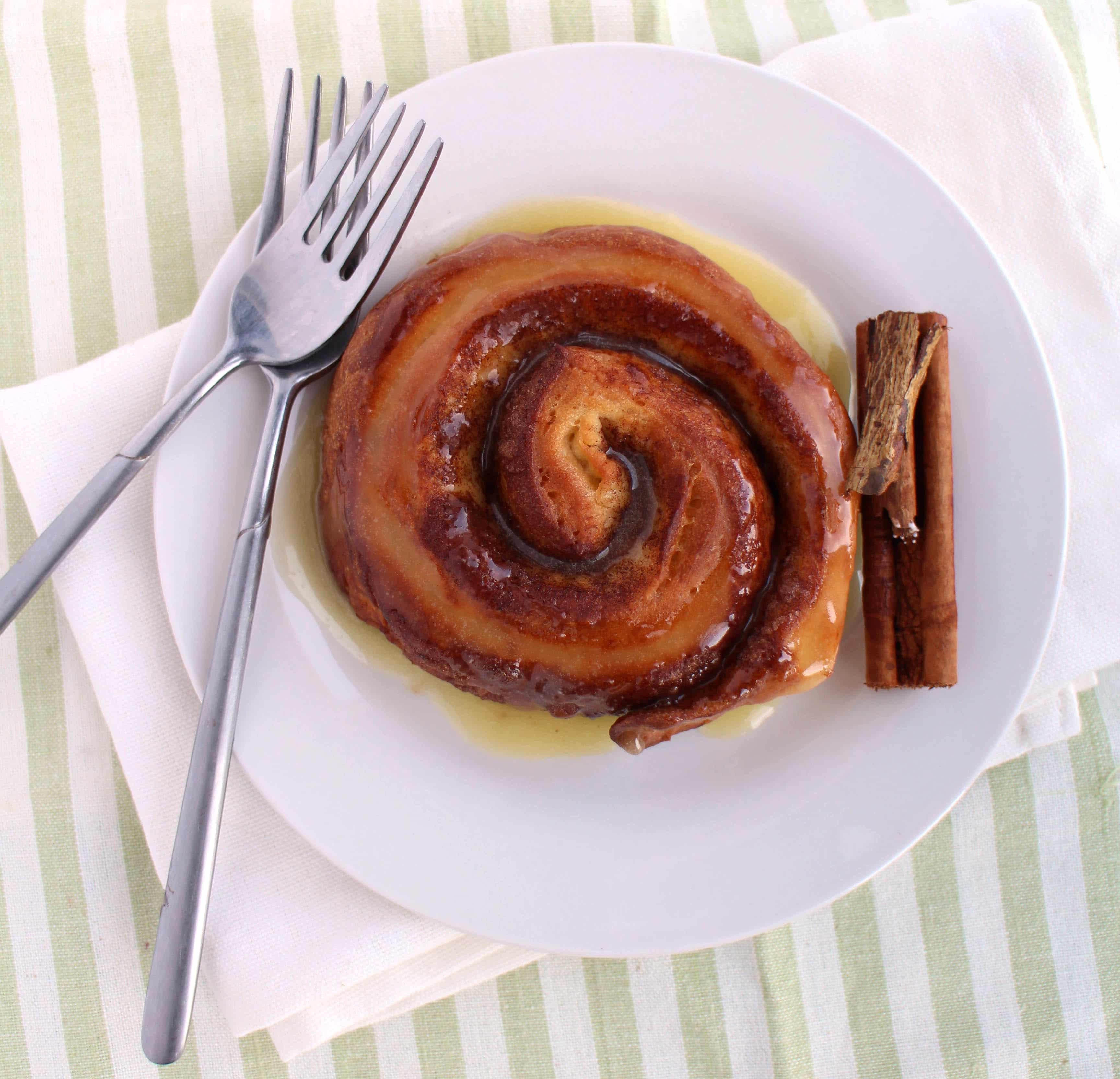 Cinnamon buns are yet another thing that doesn't exist in the UK. They have other similar things, but not a true cinnamon roll and I have missed them more than I could say because they are one of my very favorite things in the world.
I have been trying to master Cinnamon Rolls since I started this blog and I have to be honest, before now, it hasn't gone well.
Here is what I was doing wrong – I was trying to knead the dough using my food processor. Turns out that if you want to do something right, you have to do it yourself because I did these by hand and they came out amazing! They are soft, sweet and delectable!
I made these two ways: Glazed glazed individual buns & a batch with thick icing which I have pictured in the step by step photos below.
I've provided instructions in the recipe for both, but either way, they are fantastic and they both use the same dough and assembling instructions.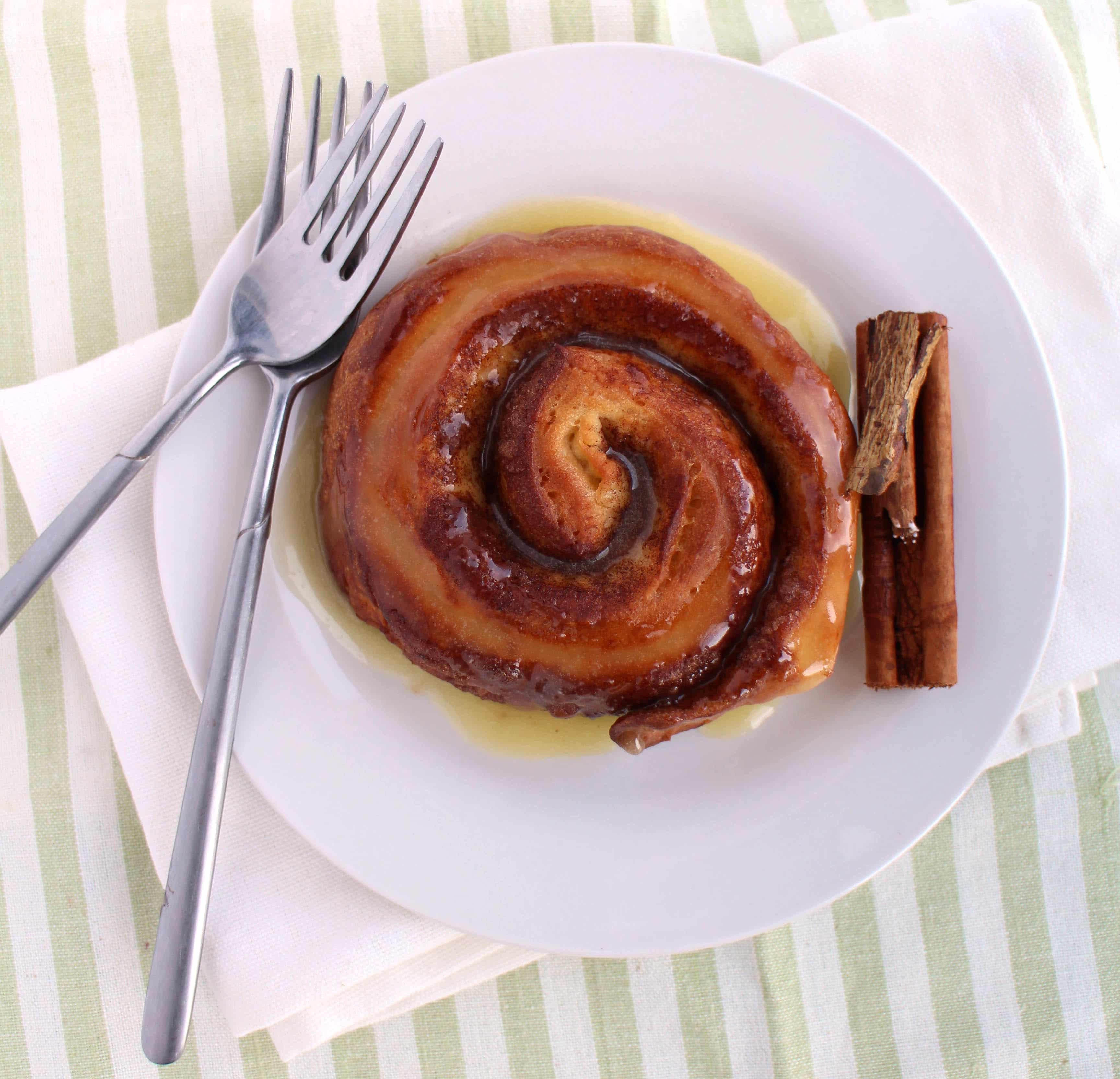 Tip: If you want to serve your buns in the morning, you can prepare them the day before. Just prepare the buns to the point of cutting the dough and putting them in the pan. Then cover them and place them in the fridge overnight. The next morning you can take the buns from the fridge and place in a cold oven. Set the oven temperature and bake for 40 – 45 minutes. By the time the oven gets to baking temperature, the buns will have raised the right amount.
Stay Updated
Receive new recipes & dinner ideas straight to your inbox!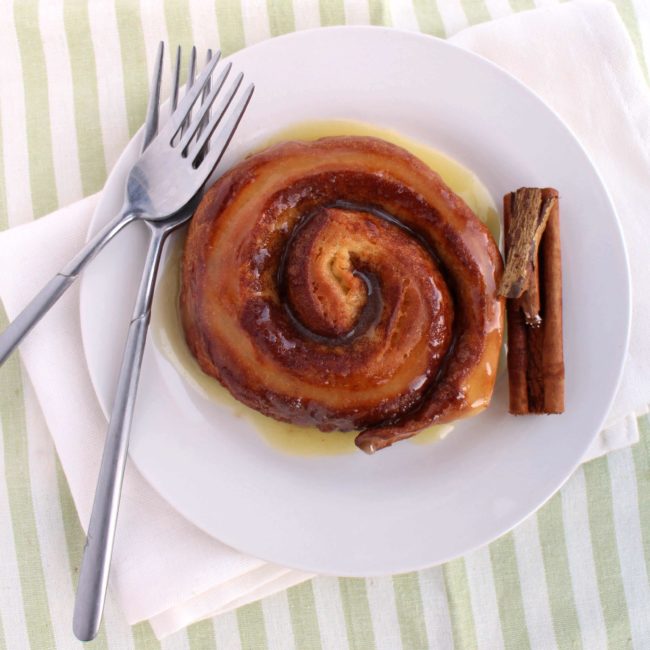 Let's Make
Classic Cinnamon Buns
What could be better than a soft buttery cinnamon bun? Not much I assure you, this recipe is just perfect.
Prep4 hours
Cook20 minutes
Total4 hours 20 minutes
Ingredients
FOR THE DOUGH:
1¼ cups hot milk about 110F/ 43C
1 packet instant dry yeast
¼ cup sugar
1 large egg at room temperature
¼ cup butter melted
3-4 cups all-purpose flour
1 teaspoon salt
FOR THE FILLING:
4 tablespoons melted butter plus more for pan
¼ cup light brown sugar
¼ cup granulated sugar
2 tablespoons ground cinnamon
FOR THE GLAZE:
3-5 tablespoons milk less if making the thicker icing for the batched version
2 tablespoons melted butter
1 cup powdered sugar
3 - 5 tablespoons milk
½ teaspoons vanilla extract
Instructions
In a small bowl, dissolve yeast in a 1⁄4 cup of the hot milk and set aside.

In a large bowl mix milk, sugar, melted butter, salt and egg.

Add 2 cups of flour and mix until smooth. Add yeast mixture. Mix in remaining flour until dough is easy to handle.

Knead dough on a lightly floured surface for 5 to 10 minutes. Place in an oiled bowl, cover and let rise until doubled in size, usually 2 - 3 hours.

When doubled in size, punch down dough.

Roll out on a floured surface into a 15 by 9-inch rectangle.

Spread melted butter all over the dough. Mix sugar and cinnamon and sprinkle over buttered dough.

Beginning at the 15-inch side, roll up the dough and pinch edge together to seal. Cut into 10 - 12 slices.
To make individual buns:
Coat the bottom of two baking sheets with butter. Place half the cinnamon buns on each sheet at least 3 inches apart on the baking sheet.

Let rise until dough is doubled (about 45 minutes to an hour).
To Make the Batched version:
Place the buns close together into a 13×9 pan

Let rise until dough is doubled (about 45 minutes to an hour).

Bake on 350f/175c for 20 - 30 minutes or until golden brown.

Meanwhile, In a mixing bowl whisk together 2 tablespoons of the milk, the melted butter powdered sugar, and 1⁄2 tsp vanilla extract.

Add in more milk as needed 1 teaspoon at a time until it is the desired consistency.

For the glazed version: Spread over warm buns.

For the batched iced version, ice the buns once cooled.
Nutrition Information:
Calories: 413kcal (21%)| Carbohydrates: 75g (25%)| Protein: 4g (8%)| Fat: 11g (17%)| Saturated Fat: 6g (38%)| Cholesterol: 41mg (14%)| Sodium: 301mg (13%)| Potassium: 105mg (3%)| Fiber: 1g (4%)| Sugar: 49g (54%)| Vitamin A: 360IU (7%)| Calcium: 69mg (7%)| Iron: 1.8mg (10%)