This recipe for Chocolate Mayonnaise Cake makes a beautiful, tender, light-textured cake that's incredibly moist and indulgent.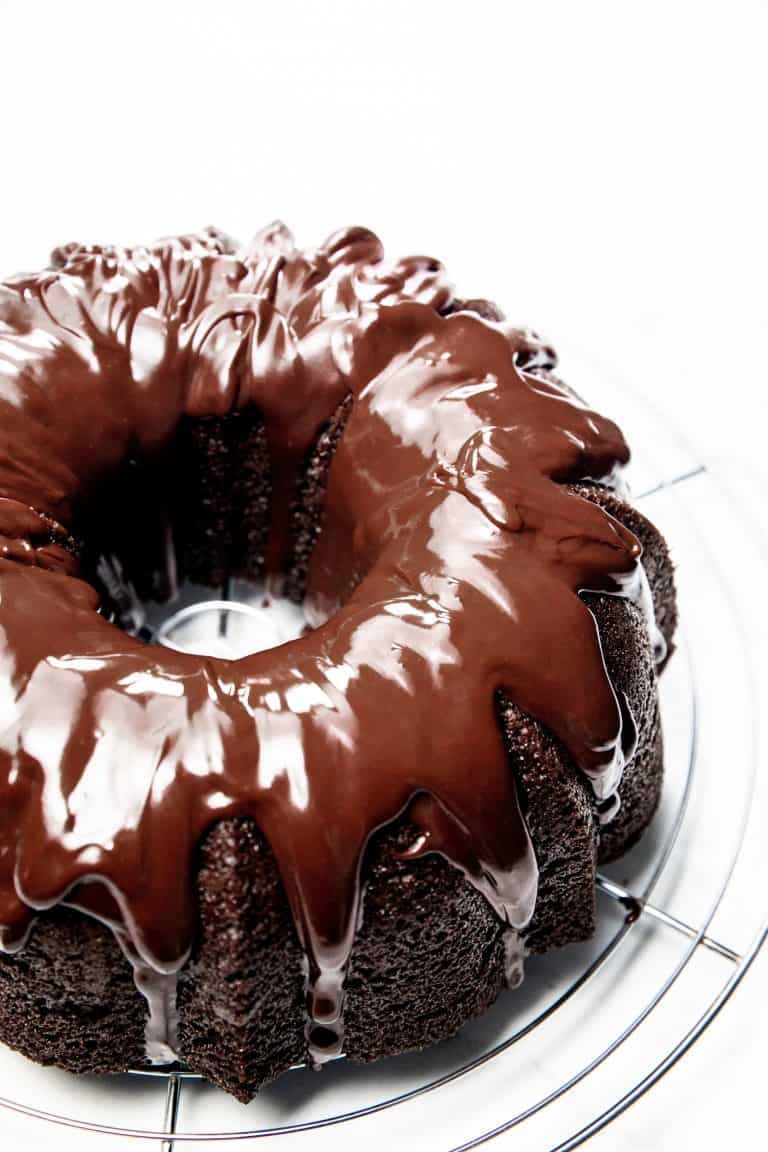 Being a food blogger, I often have friends that like to surprise me with their bakes. One of my friends made a delicious chocolate cake and proudly asked me to guess the secret ingredient. When she announced, mayonnaise, I must admit I was pretty amazed. I quickly got to work on creating my own version of her delicious cake.
Why This Recipe Works
Mayonnaise adds richness and moisture to this incredible cake.
Using coffee compliments the chocolate and gives an extra depth of flavor.
Buttermilk helps give the cake extra moisture and sublte tangy taste.
Using Mayonnaise In Cake
Being made mainly made of eggs, vinegar, and oil, mayonnaise adds extra moisture, and rich flavor to cakes and produces a light tender crumb.
This cake has a deep chocolatey flavor that pairs perfectly with my Chocolate Glaze that's smooth and creamy without being too sweet.
Ingredients Notes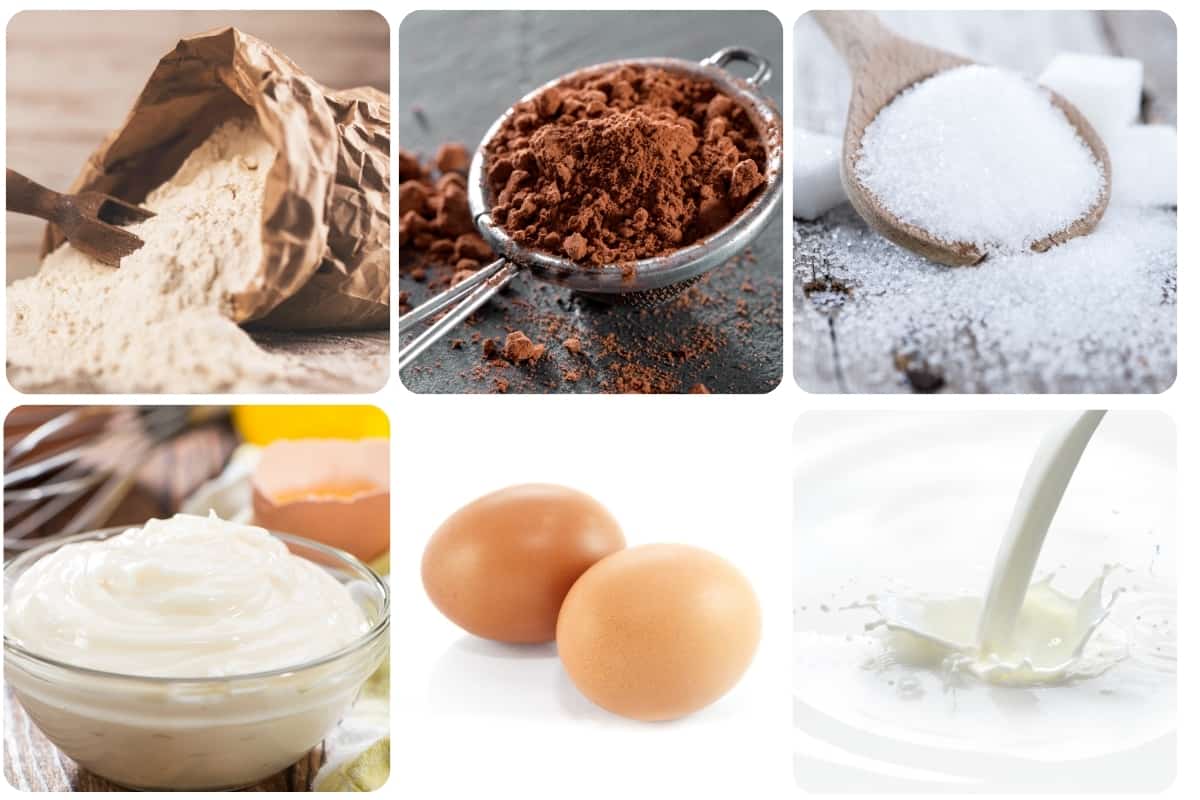 Flour– Use all-purpose (plain) flour. I recommend a good quality unbleached all-purpose flour with 4-5g of protein).
Baking Powder & Baking Soda be sure to check the date on your package as out-of-date products may not add the lift you need.
Cocoa Powder– I use unsweetened Dutch-processed cocoa powder, but any unsweetened variety will do.
Sugar– this recipe calls for granulated sugar to keep things simple, but I use superfine sugar (aka caster sugar) because I like the way it easily mixes into the batter.
Mayonnaise – Full-fat mayonnaise is essential for moisture in this recipe as it's replacing any other fats in the cake such as butter or oil.
Eggs – Use large eggs.
Buttermilk– I've full or reduced-fat buttermilk in this recipe with the same result.
Coffee – I used strong, brewed coffee, but you can instant coffee or espresso powder to make yours. The stronger the coffee, the more it enhances the flavor of the chocolate.
Vanilla Extract: You can use anything from imitation vanilla flavor to pure vanilla extract or vanilla bean paste.
Salt: Regular table salt is fine to add seasoning and enhance the flavors.
How To Make Your Own Buttermilk
To make your own buttermilk at home, add 1 tablespoon of white vinegar or lemon juice to 1 cup of milk. Full-fat milk is best, low-fat or skimmed milk will still work. Stir and let stand for 5 minutes. The mixture may look a little curdled, but that's fine.
For this recipe: 1 cup of butter milk = 1 tablespoon of vinegar or lemon juice.
How to Make Chocolate Mayonnaise Cake
Mix dry ingredients in a bowl.
Combine wet ingredients and mix well.
Stir the wet mixture and dry mixture together along with coffee.
Bake for 30 to 40 minutes.
Make the ganache.
Cover the cake with ganache frosting.
Serve and enjoy!
Step by Step Instructions
In a large bowl combine flour, cocoa powder, sugar, baking powder and salt.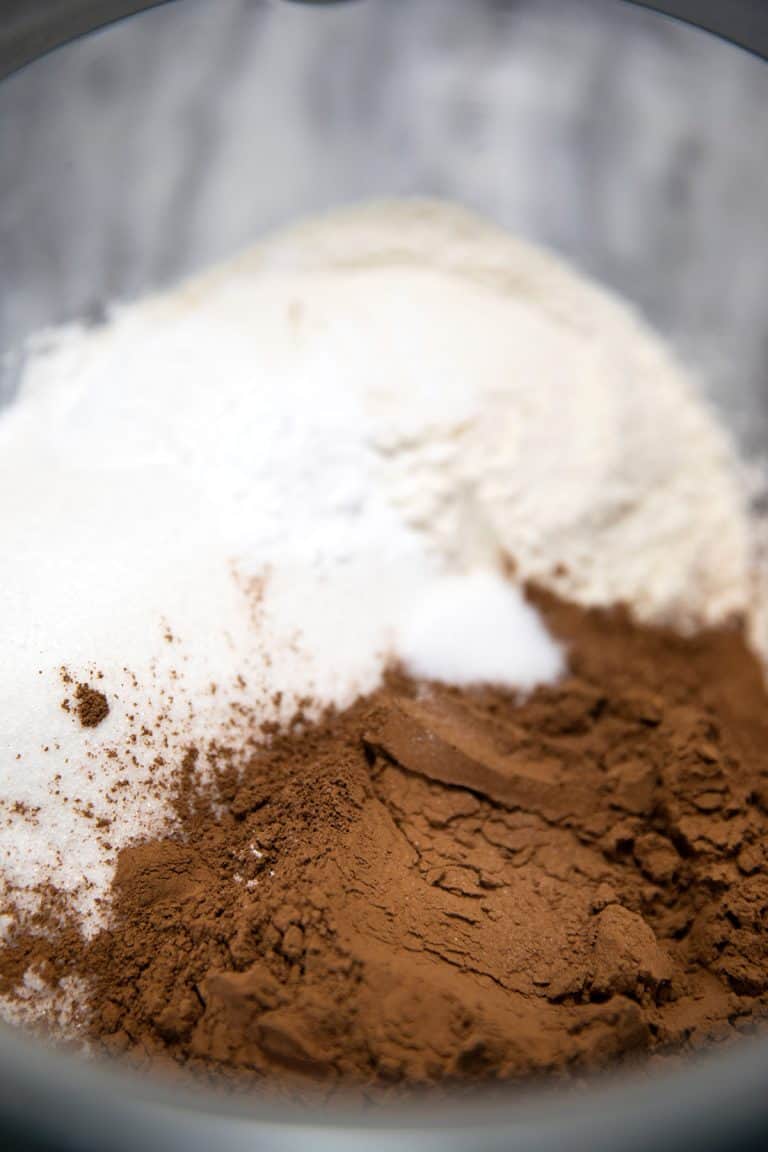 In a separate bowl add mayonnaise, eggs, buttermilk, and vanilla. Then add the cup of coffee.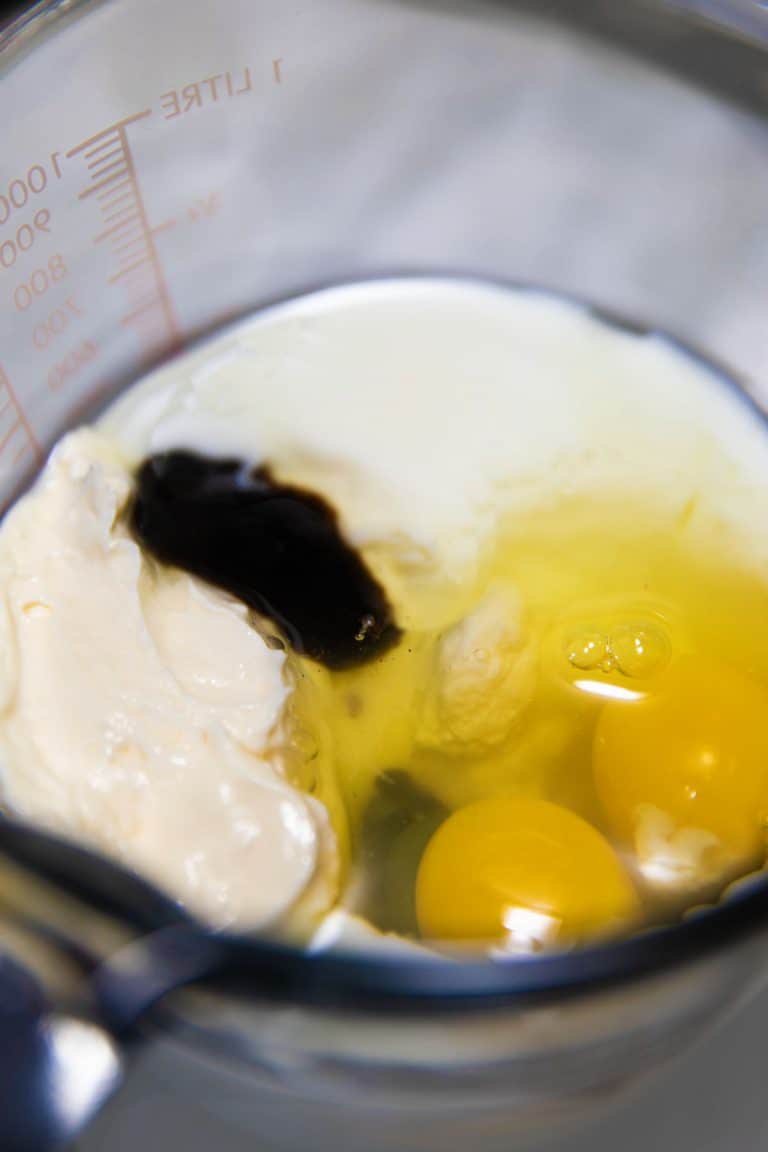 Add the wet ingredients into the dry.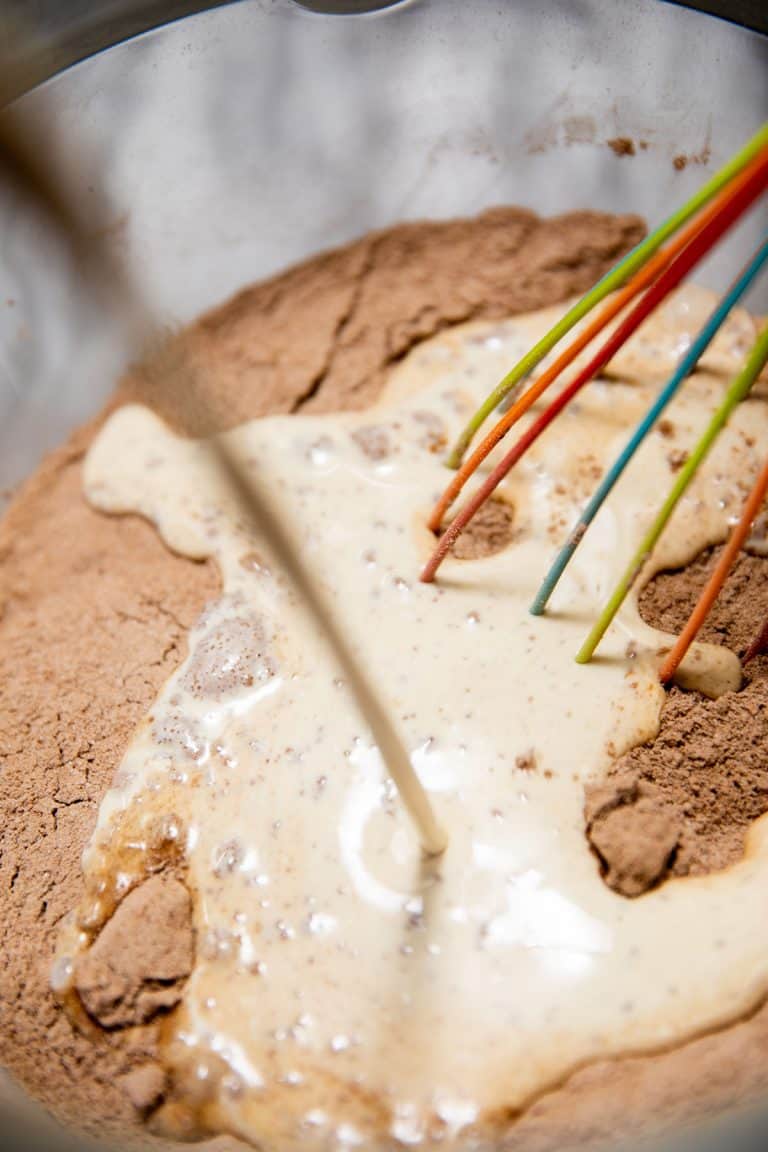 Mix until combined.
Add to the greased pan.
For this cake, I used the Nordic Ware Anniversary Bundt Pan which you can get at Amazon. (#paidlink).
Bake and allow the cake to cool on a wire rack.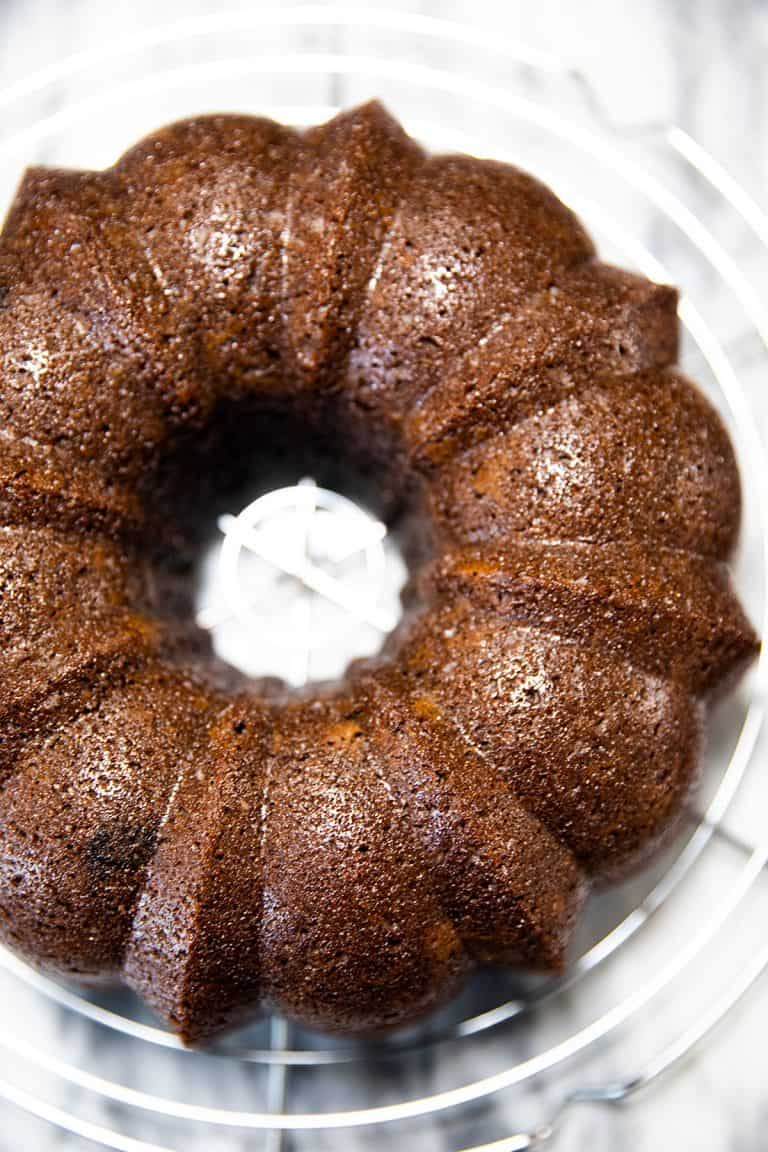 Glaze before serving if desired (I used my chocolate glaze recipe).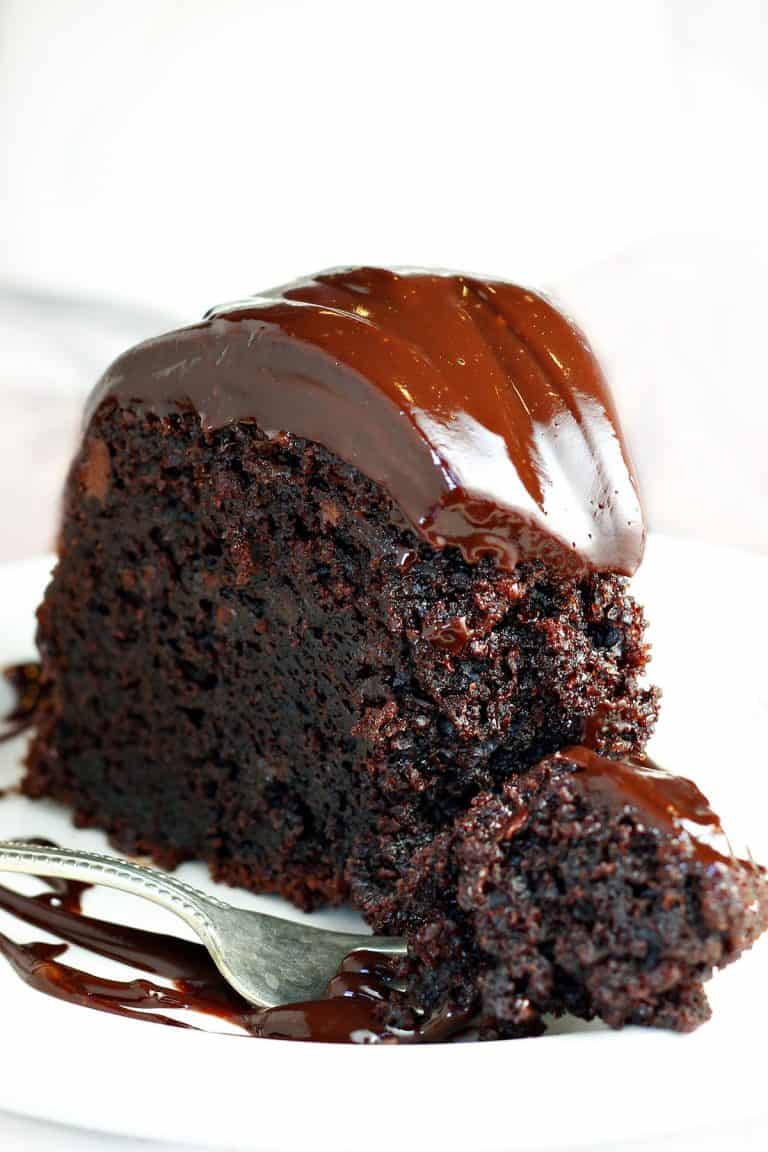 Serve and enjoy!
Erren's Top Tips
To avoid the cake sticking to the pan, use a good quality, non-stick pan that's greased well with baking spray or shortening (butter can cause sticking).
Always use full-fat mayonnaise, low fat and light mayonnaise will not provide the moisture you need.
Be sure to follow the steps of the recipe. Mixing the wet and dry ingredients separately before combining them helps to avoid overmixing.
Try to use the best quality cocoa powder you can find. It really makes a huge difference to the flavor of your cake.
Storing & Freezing Instructions ❄
Storage – Store covered at room temperature for up to three days.
Freezing Instructions: Freeze the cooled, unfrosted cake wrapped well for up to 3 months.
FAQs
Why do you put mayonnaise in chocolate cake?
Mayonnaise is used in a chocolate cake as a replacement for eggs. You cannot taste the mayonnaise but it adds an extra velvety texture to a traditional chocolate cake.
How do you store chocolate mayonnaise cake?
You can store this cake just as you would with any other cake, in an airtight container. It will last for up to three days at room temperature. To freeze, use a freezer-safe container and freeze (unfrosted) for up to three months.
Other Great Chocolate Recipes
Stay Updated
Receive new recipes & dinner ideas straight to your inbox!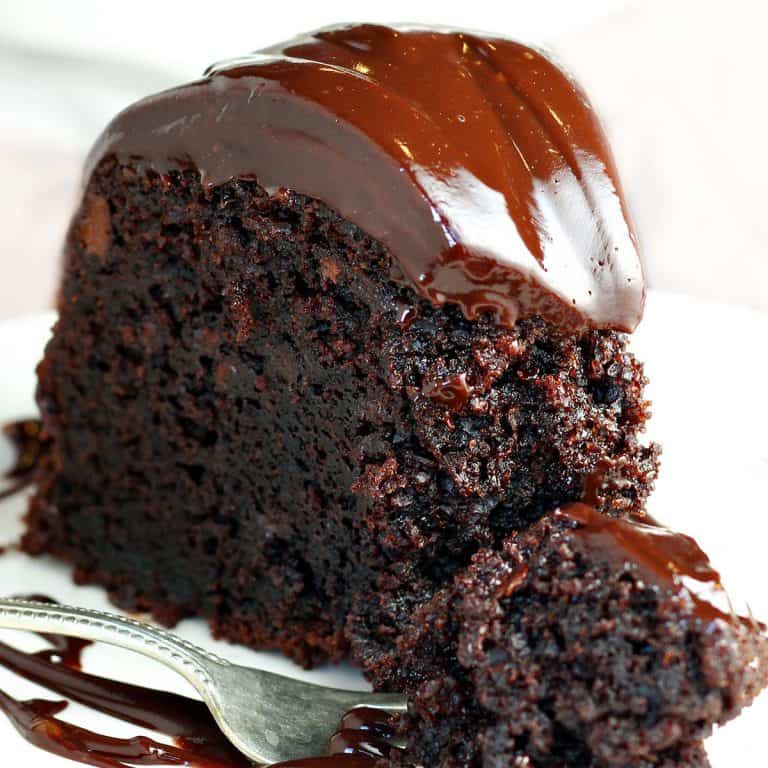 Let's Make Chocolate Mayonnaise Cake
This moist indulgent chocolate cake is something to behold. Easy to make, even easier to eat!
Prep10 minutes
Cook30 minutes
Total40 minutes
Ingredients
2 cups all-purpose flour
2 cups sugar
¾ cup unsweetened cocoa powder
2 teaspoons baking powder
1½ teaspoons baking soda
1 teaspoon salt
1 cup buttermilk
¾ cup mayonnaise
2 teaspoons vanilla
2 eggs
1 cup brewed coffee cooled
Instructions
Preheat oven to 350°F/176°C

Grease and lightly flour a 12 cup bundt cake pan.

In a large mixing bowl combine flour, sugar, cocoa powder, baking powder, baking soda, and salt.

In a separate large mixing bowl, add the buttermilk, mayonnaise, eggs, and vanilla. Mix well to combine.

Stir the mayonnaise mixture and the coffee into the flour mixture until combined. The batter will be thin. Scrape batter into prepared pan and smooth top. Bake until a cake tester comes out with just a few crumbs attached, 30-40 minutes.

Cool cake in the pan on a wire rack for then minutes before turning out. Remove cake from pan and allow to cool completely.
Tips + Notes
It's very important to allow your cake to cool. If you move it while it's still warm it is likely to fall apart.
Always use full-fat mayonnaise, any other mayonnaise will not give you the desired results.
Try to use the best quality cocoa powder you can find. It really makes a huge difference to the flavor of your cake.
It's very important to allow your cake to cool. If you move it while it's still warm it is likely to fall apart.
Always use full-fat mayonnaise, any other mayonnaise will not give you the desired results.
Try to use the best quality cocoa powder you can find. It really makes a huge difference to the flavor of your cake.
Nutrition Information:
Calories: 327 (16%)| Carbohydrates: 54g (18%)| Protein: 4g (8%)| Fat: 12g (18%)| Saturated Fat: 2g (13%)| Trans Fat: 1g| Cholesterol: 8mg (3%)| Sodium: 443mg (19%)| Potassium: 213mg (6%)| Fiber: 2g (8%)| Sugar: 35g (39%)| Vitamin A: 42IU (1%)| Calcium: 64mg (6%)| Iron: 2mg (11%)
Erren's Kitchen is written and produced for informational intentions only. We are not certified nutritionists, and the nutritional information found on this site has not been assessed or authorized by a nutritionist or the FDA. The nutritional information found in our recipes is offered as an estimate and should not be considered a guarantee or fact. The estimated data is provided as a courtesy and calculated through a third-party online nutritional calculator, spoonacular API. Although we do our best to provide accurate nutritional information, these figures should be considered rough estimates. Many factors, such as brands or products purchased and the nutritional fluctuations that naturally occur in fresh produce, can alter the effectiveness of the nutritional information in any recipe. Furthermore, various online calculators provide different results depending on their particular algorithms and nutrition fact sources. To obtain the most precise nutritional information in a provided recipe, you should calculate the nutritional information with the exact ingredients you are using when preparing the recipe using your preferred nutrition calculator.