This Chinese seafood recipe for 10 Minute Cashew Shrimp is quick, easy, delicious and on the table in less than 10 minutes – what more could you ask for?
This amazing seafood dish looks (and tastes) so impressive, but it's super-speedy and simple to make.
If you love Cashew Chicken, but are looking for something that's even quicker to make, you have to try this shrimp version.
This dish is a great example of how easy it is to make a home-cooked, flavorful meal in no time flat.
I know restaurant versions usually have vegetables in it, but when I made this it was really hot out and I wanted as little time over the hot stove as possible so I steamed some broccoli in the microwave and served it on the side.
If you want to add some of your favorite vegetables, feel free to add them.
I've done this dish with peppers and water chestnuts which works really well.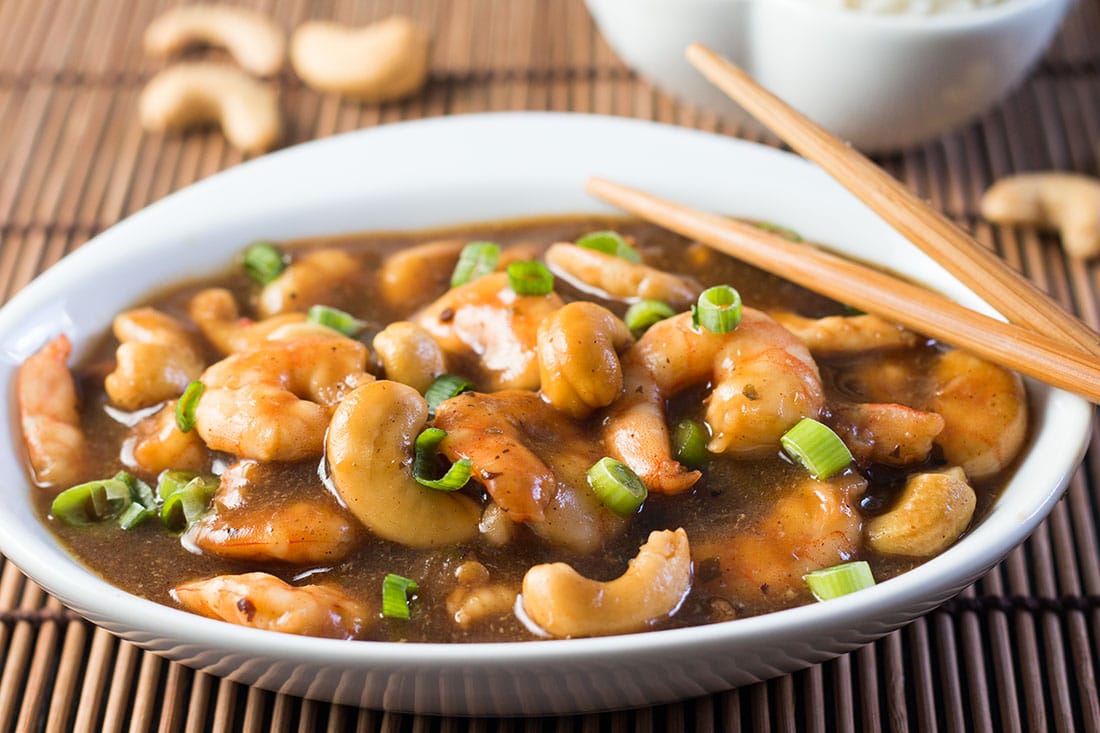 I'm telling you, once you try this recipe, it will become a favorite you make all the time.  It's a dish to rival the Chinese take out.  Actually, it's better than take out.
The sauce is full of beautiful Asian flavor that's rich and so scrumptious that there's no need for fried rice.  Steamed rice that takes on all those fantastic flavors is just perfect.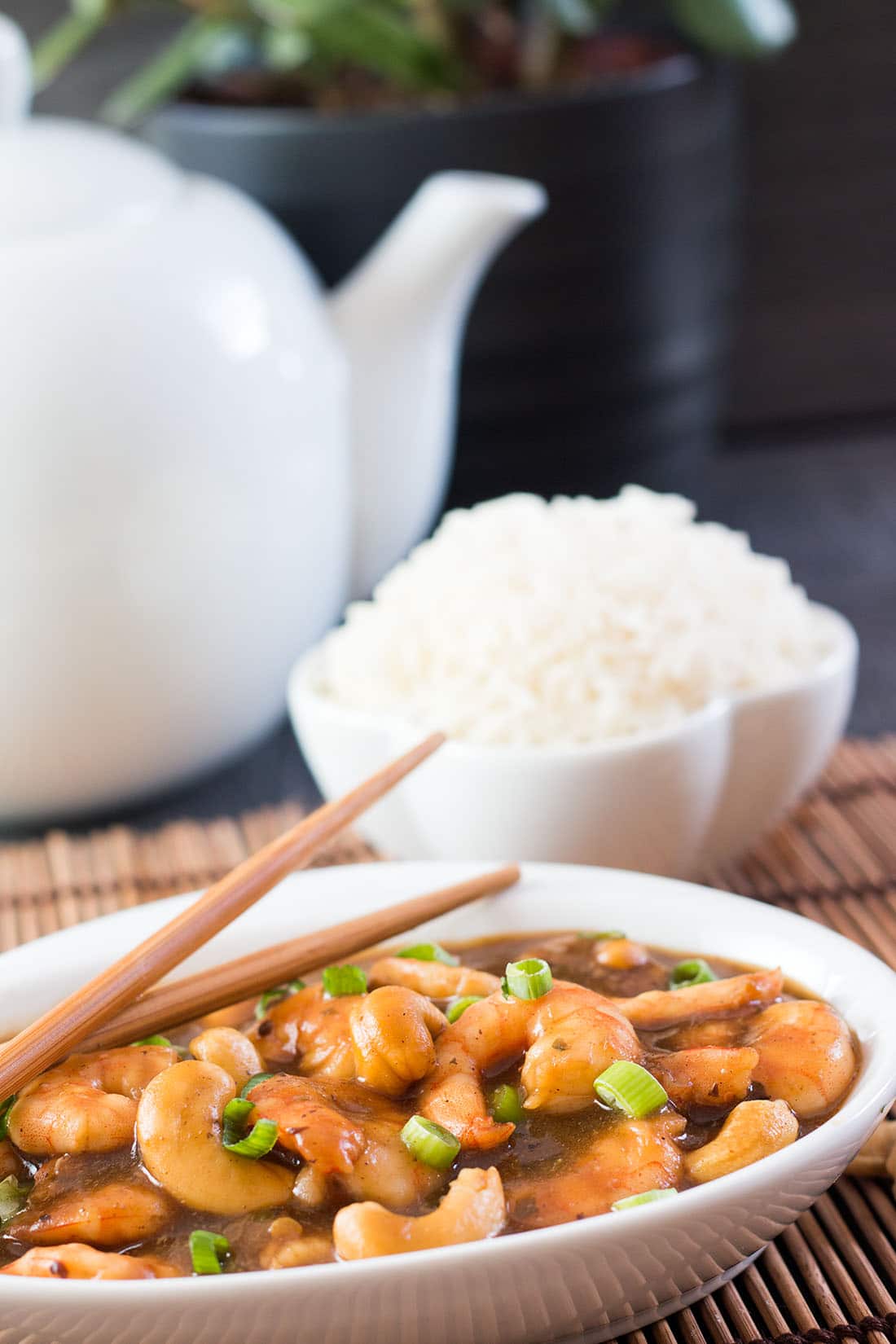 Love making your own Chinese food right in your own kitchen?
Why not try some of these other amazing recipes here on Erren's Kitchen…