This guide on How to Make Chocolate Ganache is easy, delicious and so versatile you'll be finding reasons to make it over and over!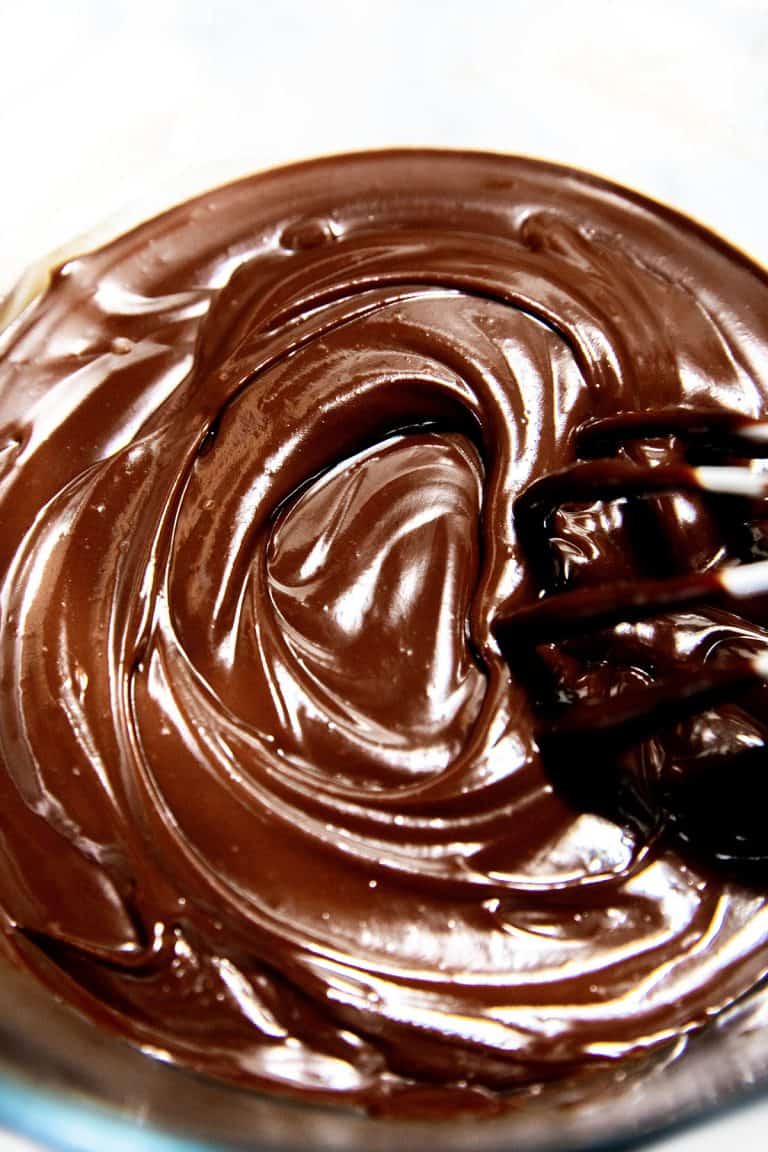 This indulgent recipe is something I came up with when I was short on time and ingredients one day. I'd baked a wonderful chocolate cake but hadn't thought ahead about how to frost it (yes it happens to food bloggers too!). I had cream and chocolate, and this is the result. This ganache icing goes wonderfully with my Easy Homemade Chocolate Cupcakes.
It's rich, creamy, and luxurious and can be thrown together easily, but makes an impressive presentation. I was making this for a family-friendly bake, but for grown-ups, add a couple of tablespoons of your favorite liqueur for an added indulgence.
What is ganache?
Classic Chocolate Ganache is typically a 1:1 mixture of chocolate and cream used as a glaze, icing, sauce, or filling for cakes and pastries. This recipe is my take on the original and I guarantee you won't be disappointed!
Why This Recipe Works
The use of simple ingredients makes this something you can whip up in no time!
Using dark or bittersweet chocolate gives this ganache a rich flavor that can't be beat!
A pinch of salt cuts the sweetness giving it a more complex flavor profile.
Why This Recipe Works
Heat the cream.
Pour the cream over the chocolate. Mix together.
Add a pinch of kosher salt.
Cover and place in the refrigerator to set.
Serve and enjoy!
Which Chocolate Is Best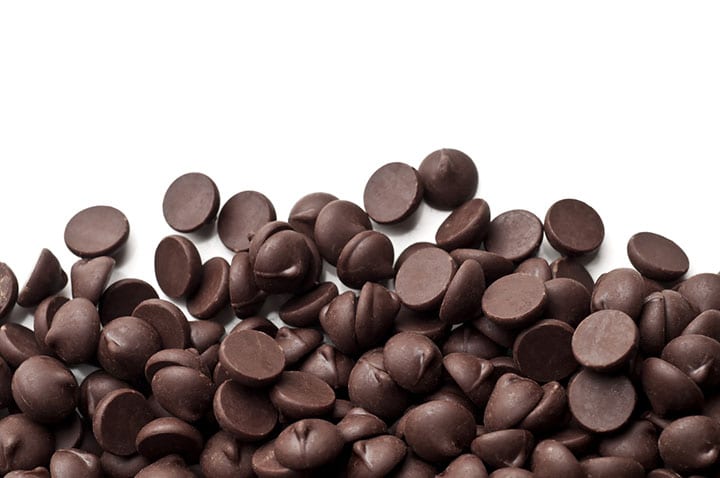 When I use chocolate in a recipe I always recommend Dark Chocolate with around 54.5% Cacao as it is delicious, not too sweet, and melts easily. The better quality chocolate, the better the results. You can get the chocolate I use here on Amazon by clicking here (As an Amazon Associate, a small commission is made from qualifying purchases).
However, you can use semi-sweet, bitter-sweet or dark chocolate too.
What Cream?
The best cream for ganache is a cream with high-fat content, it helps bind everything together and set well.
Heavy cream, whipping cream, double cream in the UK, and thickened cream in Australia are all fantastic alternatives.
Step by Step Instructions
In a small saucepan or the microwave, heat the cream just until hot.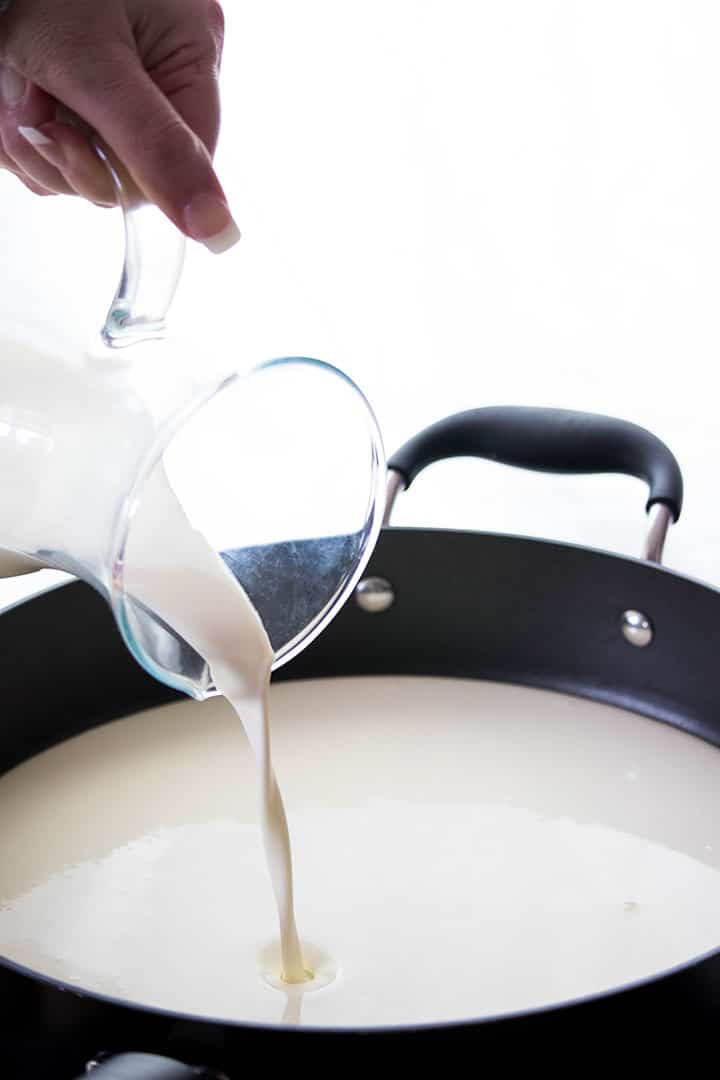 Place the chocolate and salt into a medium mixing bowl. When the cream is just hot (forming bubbles), pour it over the chocolate.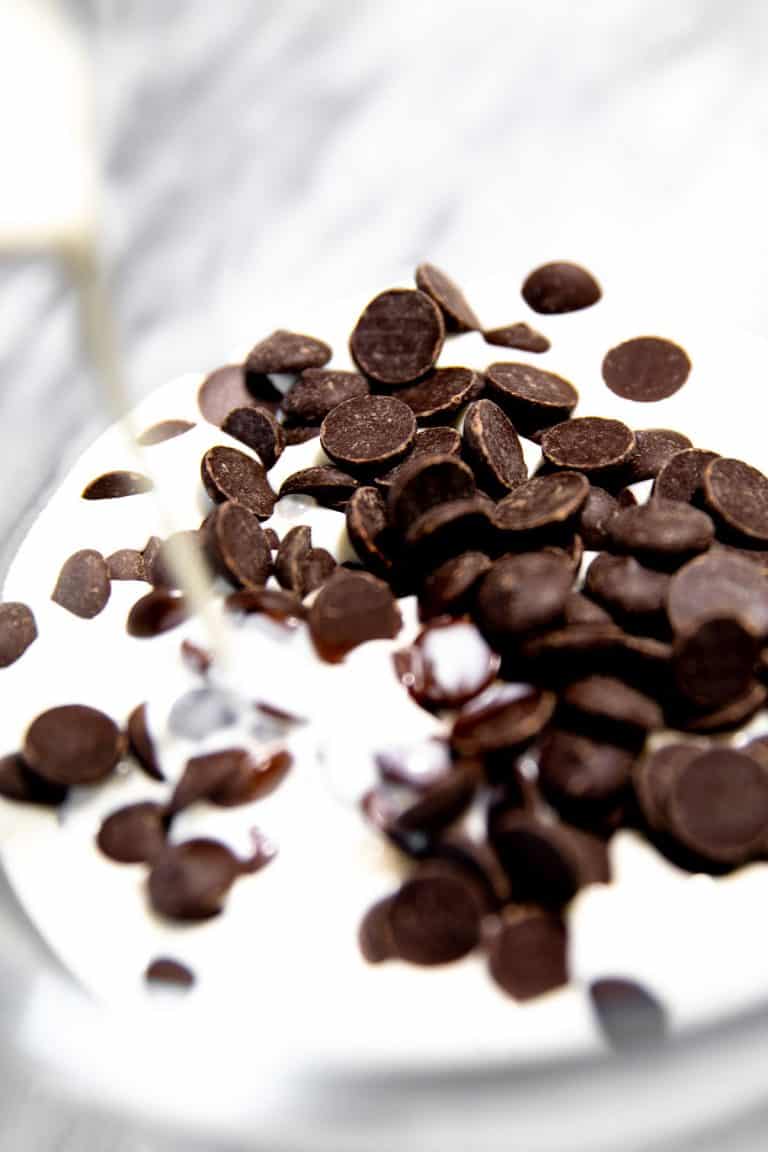 Whisk until smooth.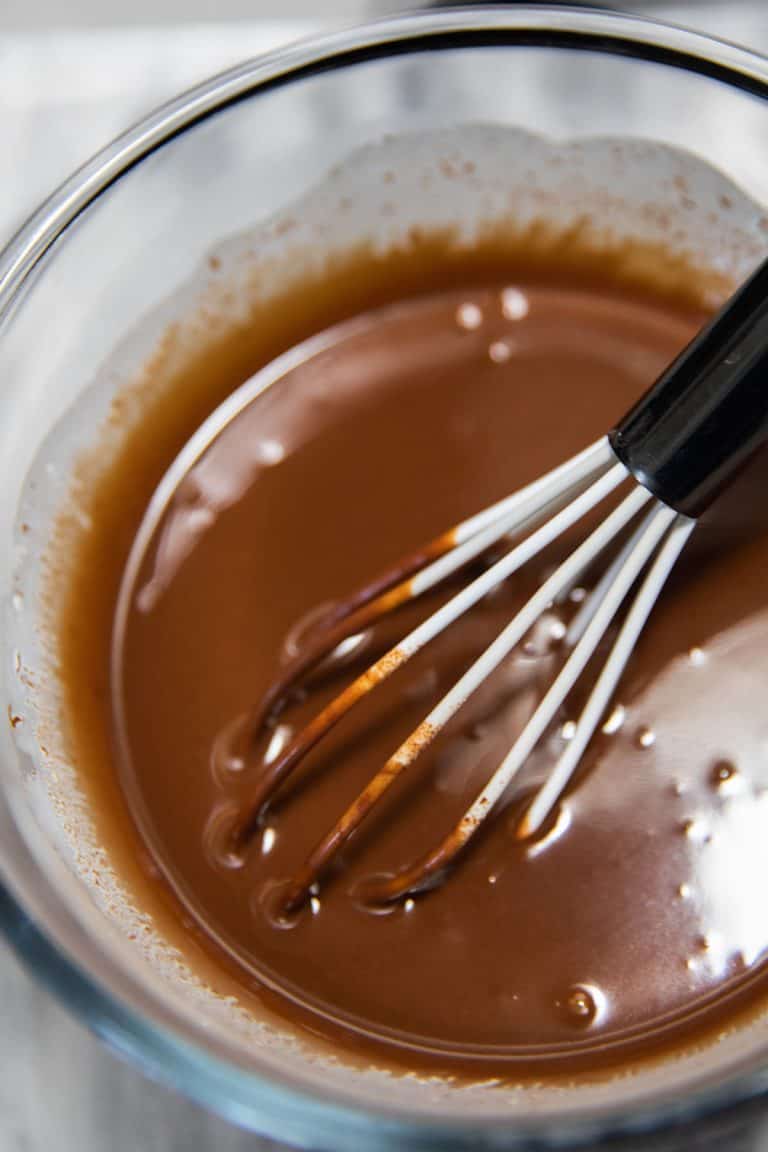 Allow to set and use to make truffles, ganache frosting or filling for cakes, to make chocolate tarts, or just serve as an easy chocolate dessert. The choices are endless!
Tips and Variations
Use good quality chocolate that is no less than 54% Cacao to avoid problems with the ganache setting.
For piping the frosting, I recommend doubling the recipe as piping uses more.
Boiling can cause a skin to form on cream so try to heat until just before boiling point.
Make the ganache before you plan to do any baking and while it cools, bake your cake or cupcakes so the ganache will be ready to use.
If your ganache gets too hard in the fridge, remove it and leave it at room temperature until it softens.
Use the ganache to fill cakes or pastries. Or eat it on its own for an indulgent dessert.
Whip the chocolate ganache up into a fluffy frosting
Use as a dip for fruit.
Use as a filling in sandwich cookies.
FAQs
What is the difference between chocolate ganache and chocolate buttercream?
Buttercream is a smooth frosting made from butter and confectioners sugar. Ganache is simply melted chocolate and cream which can be used as a frosting, glaze, drizzle or a filling for layer cakes.
How Long Will chocolate ganache last?
Ganache can be left for up to two days at room temperature but must then be refrigerated. You can freeze ganache for up to one month in a freezer-safe container. Allow to thaw in the fridge and reach room temperature before use.
How do you make ganache thicker?
To make your ganache thicker use a higher chocolate to cream ratio. Milk chocolate and white chocolate all melt to a thinner consistency which is why this recipe calls for dark chocolate. To make a thicker ganache for things such as truffles a 2:1 ratio of chocolate to cream is recommended.
Why is my ganache too runny?
Your ganache may be too runny if your cream doesn't have a high-fat content. Always use a thick cream such as whipping cream, heavy cream, or double cream for best results.
Other Great How to Guides
Stay Updated
Receive new recipes & dinner ideas straight to your inbox!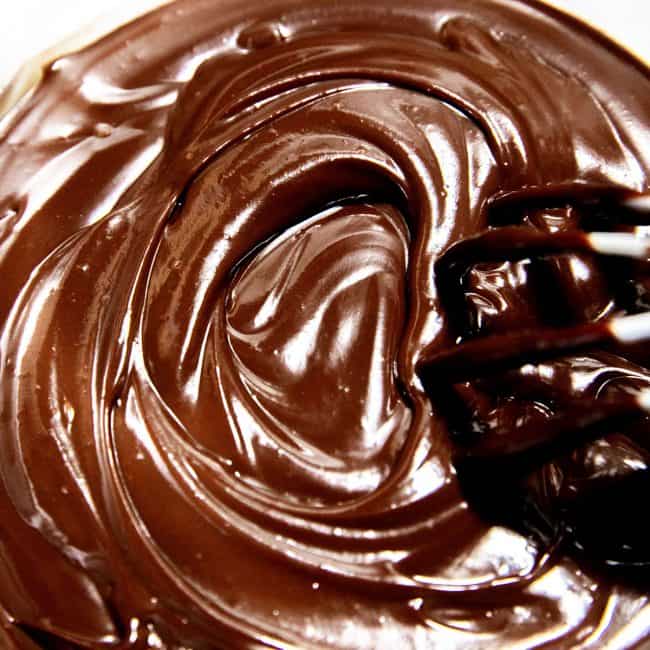 Let's Make Chocolate Ganache
Chocolate ganache made with chocolate, cream, and a touch of salt to make an incredibly creamy and decadent dish that can be used in countless ways.
Prep10 minutes
Cook5 minutes
Total1 hour 15 minutes
Cooling Time: 1 hour
Serves: 6
Ingredients
1½ cups whipping cream heavy cream, double cream and whipping cream are all good opions
12 ounces dark chocolate (no less than 54% Cocoa solids) chopped
1 pinch kosher salt optional
Instructions
Heat the cream, in a small saucepan or in the microwave until it's hot and starts to bubble.

Place chocolate in a medium bowl and pour over the hot cream. Let stand for 5 minutes.

Add the salt and whisk until smooth, then cover with plastic wrap and refrigerate until cool and slightly firm, anywhere from 1 to 3 hours (different chocolates take different times to set back up after melting).
Tips + Notes
Use good quality chocolate that's no less than 54% Cocoa solids
The salt is to cut sweetness, but totally optional.
Boiling can cause a skin to form on cream so I recommend not boiling. Heating until just before boiling point will do.
Nutrition Information:
Calories: 272kcal (14%)| Carbohydrates: 14g (5%)| Protein: 3g (6%)| Fat: 23g (35%)| Saturated Fat: 14g (88%)| Cholesterol: 42mg (14%)| Sodium: 20mg (1%)| Potassium: 225mg (6%)| Fiber: 3g (13%)| Sugar: 7g (8%)| Vitamin A: 448IU (9%)| Vitamin C: 1mg (1%)| Calcium: 40mg (4%)| Iron: 3mg (17%)