Learn how to melt chocolate with this user-friendly guide that will teach you to melt chocolate in the microwave or a homemade double boiler.
Whether you're using it to bake with or you're making homemade candy, chocolate is not always easy to work with, but if you follow these simple tricks you'll be melting chocolate with ease!
The Best Chocolate For Melting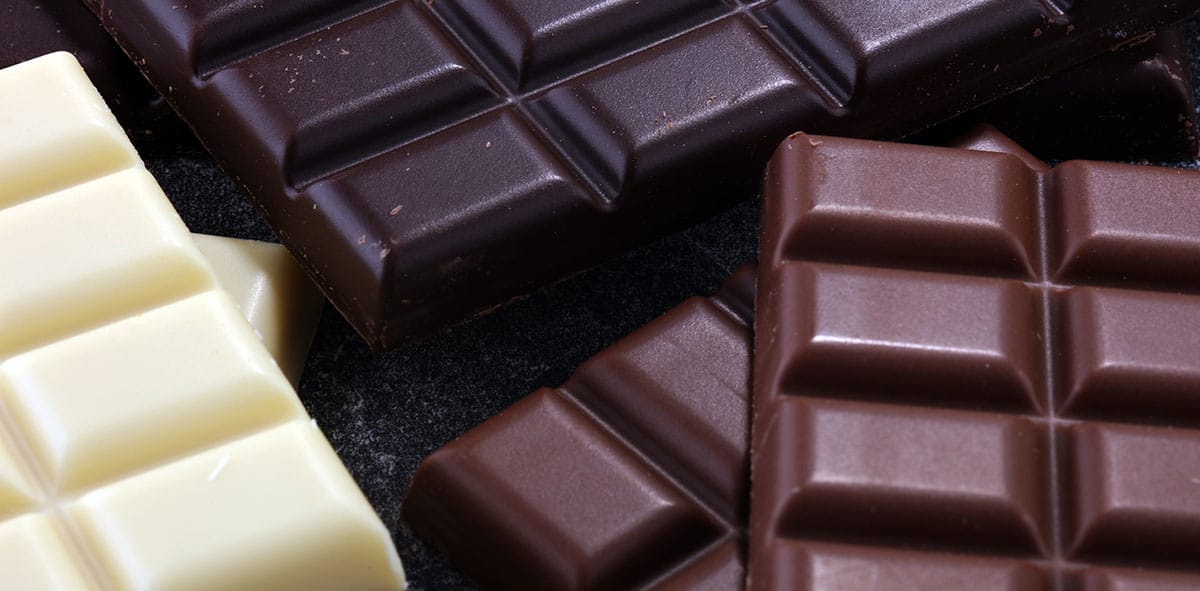 You can melt any chocolate if you do it right. The key is to keep it small and uniform in size. Chocolate that comes in bars should be chopped to melt evenly. Chocolate chips and callets are already the ideal size and don't need any prepping.
White chocolate can be harder to work with than other types of chocolate as it heats quickly and can easily burn. When working with white chocolate, to avoid problems, melt it on a much lower heat over a double boiler.
My favorite chocolate for melting is chocolate that has a higher ratio of cocoa butter to cocoa (around 54% Cacao is a good base). It tastes great without being too sweet and melts smoothly. You can get the chocolate I use on Amazon by clicking here. (#paidlink).
How To Melt Chocolate
Melting Chocolate With a Homemade Double Boiler
To make your own double boiler, bring a medium pot of water (filled a little less than halfway) to a simmer.
Then place a heatproof bowl that's just big enough to rest on top of the pot.
Add chopped chocolate or chocolate chips to the bowl. Stir over over low heat until silky smooth.
After removing the bowl from the double boiler, be sure to dry the bottom of the bowl. Water will cause chocolate to seize so you want to avoid it getting in the bowl at all costs.
Using A Microwave To Melt Chocolate
Place the chocolate in a microwave-safe bowl and cook on high for 30 seconds at a time, stirring after each time.
Melting chocolate in the microwave is faster than a double boiler, but it can burn if you don't watch it carefully. Stick to checking it 30-seconds at a time.
Once the chocolate looks almost melted (a few lumps are ok), just stir the chocolate until it is completely smooth.
Top Tips For Melting Chocolate
Be sure your chocolate is chopped in uniform pieces so it melts evenly.
Never add water when melting chocolate. The chocolate will seize and become unusable.
If you want to add a liquid to chocolate add, cream, milk, or liquor before you start melting, then heat the liquid first before adding the chocolate.
Adding, butter, coconut oil or shortening will add an even, shiny coating to the chocolate when it hardens. use one tablespoon per cup of chocolate.
Want to learn how to temper chocolate? Check out this tempering chocolate guide on the spruce eats.