The perfect donut glaze recipe is essential to any home baker and with just a few simple ingredients, you'll be on your way!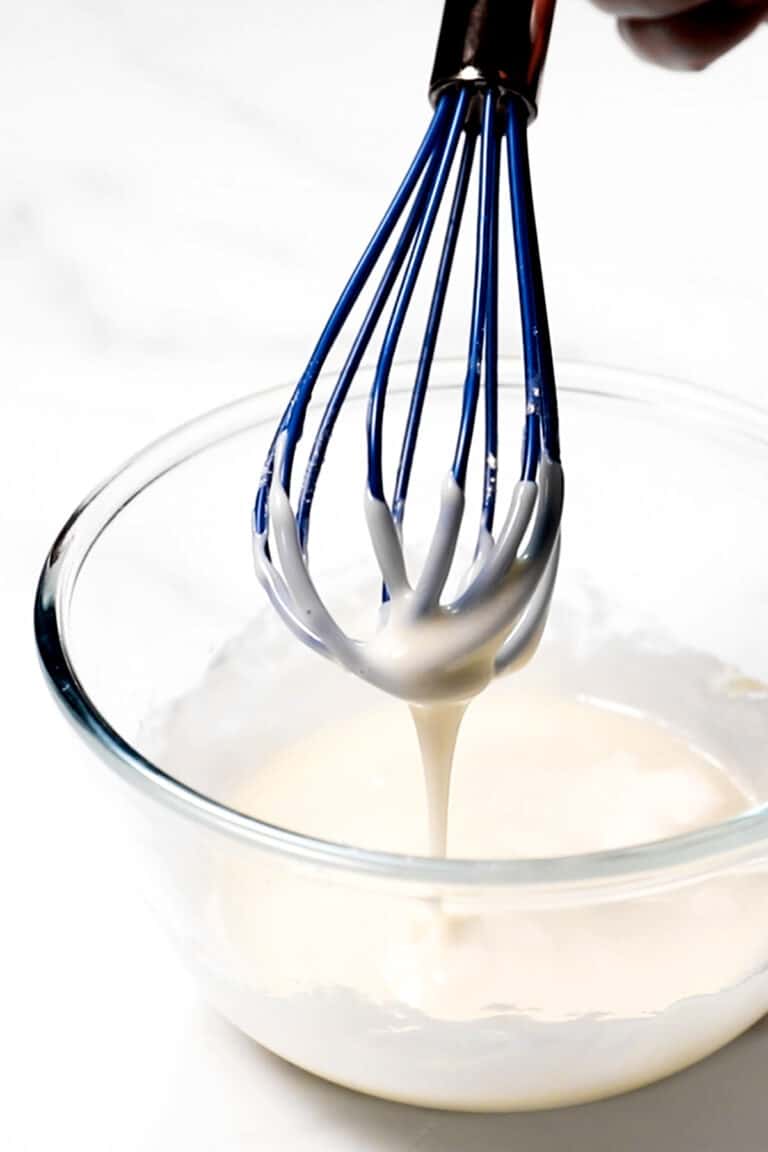 There are few things better than a good glazed donut. That sweet layer of sugary goodness makes a good donut simply irresistible. This donut glaze recipe is easy to prepare and oh so delicious. The best part – you can switch it up into a variety of flavors by replacing the milk with your favorite fruit juice or swapping the vanilla with other extracts or citrus zest.
Why This Recipe Works
Vanilla extract adds warmth and depth to the glaze.
A pinch of salt balances the sweetness and enhances the flavors.
I've used this recipe for years on my 5 Star rated Chocolate Glazed Donuts. It's one of the most popular recipes on the site, it's been shared on social over 8000 times!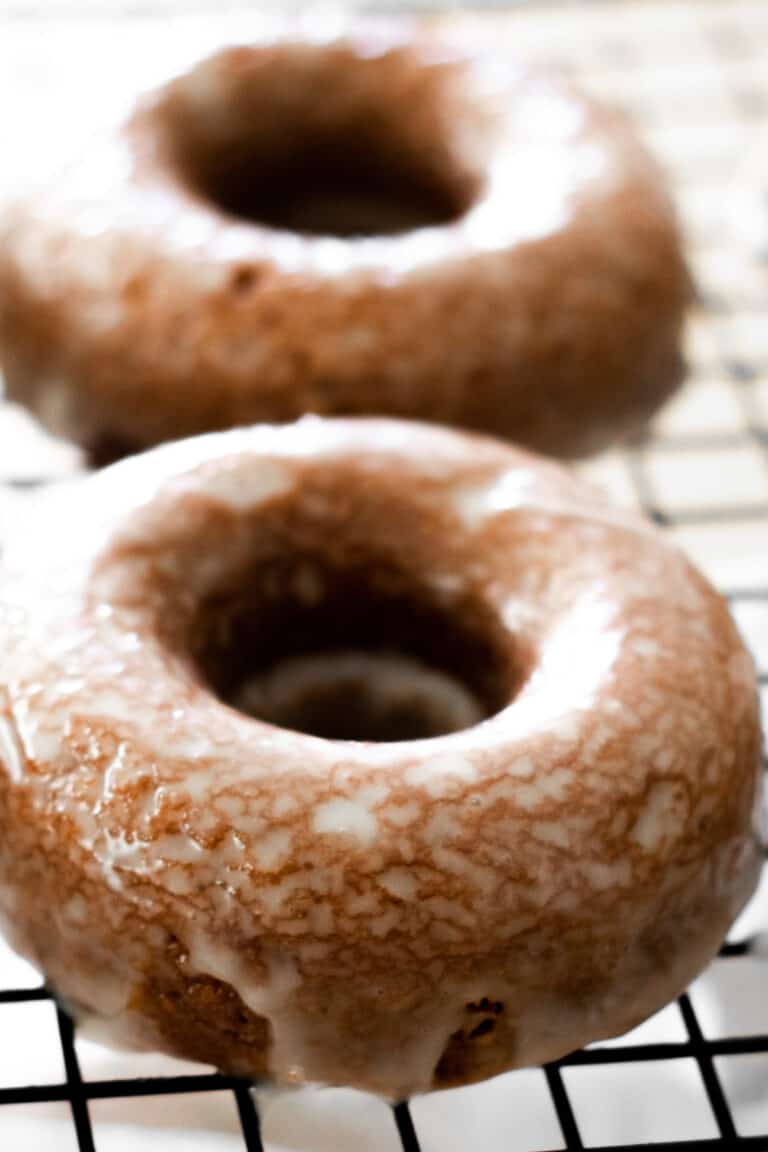 Pictured: my chocolate glazed donuts.
Ingredient Notes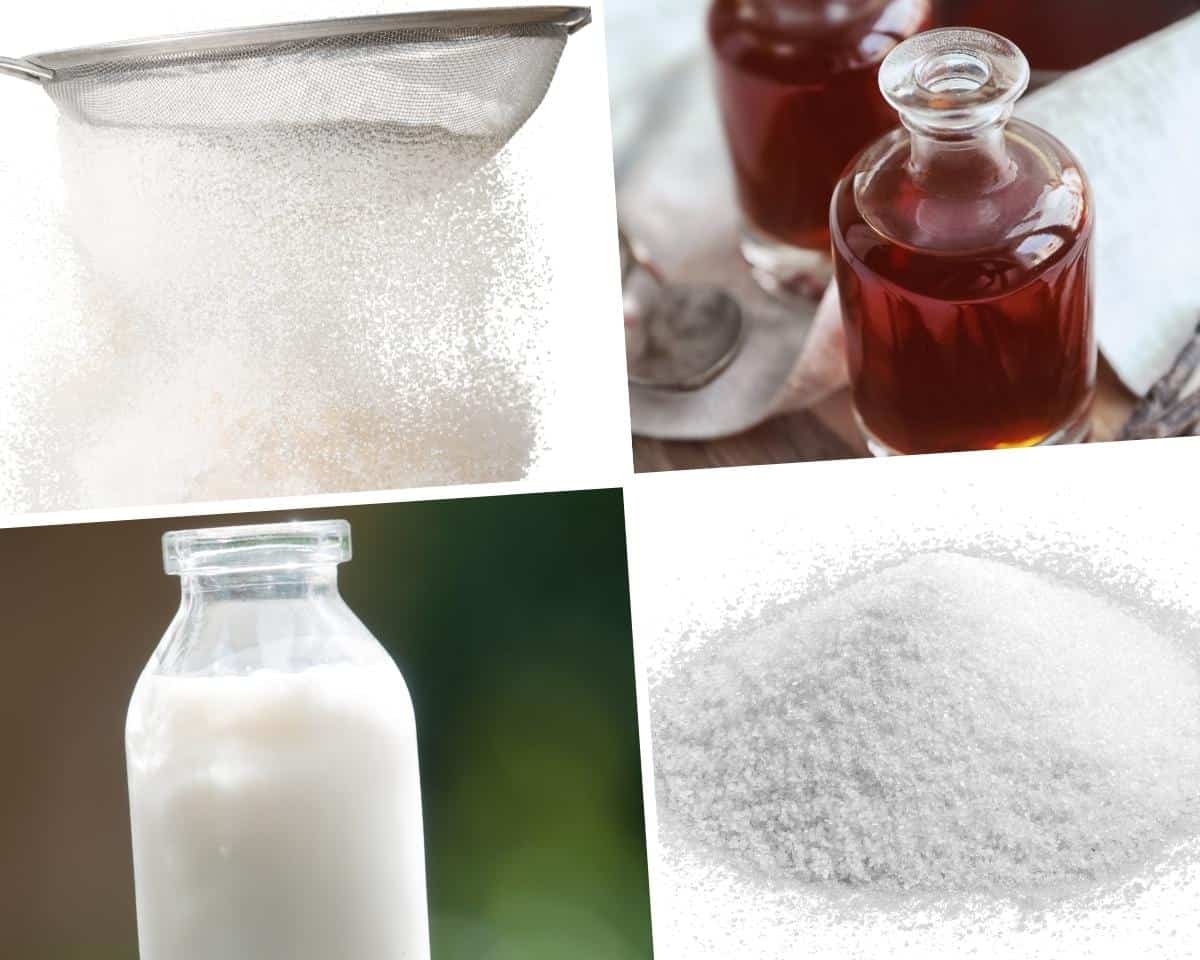 Powdered Sugar: Powdered sugar, confectioner's sugar, or icing sugar, can all be used interchangeably.
Milk: I use full fat milk, but you can use anything from skimmed milk to cream or non dairy milk alternatives.
Vanilla Extract: You can use any vanilla you like such as vanilla extract or vanilla bean paste, but please note that some vanilla extracts or flavoring will add a brown hue to the glaze, so if you want a pure white glaze, use clear vanilla (paid link).
Salt: I use a pinch of salt in my recipe for donut glaze as I like the way it cuts the sweetness ever so slightly. This is an optional ingredient.
How To Make Donut Glaze
Start with adding the confectionery sugar to a bowl. If your's is a little lumpy, you can sift it into the bowl to eliminate any lumps in your glaze.
Next, add the milk or cream.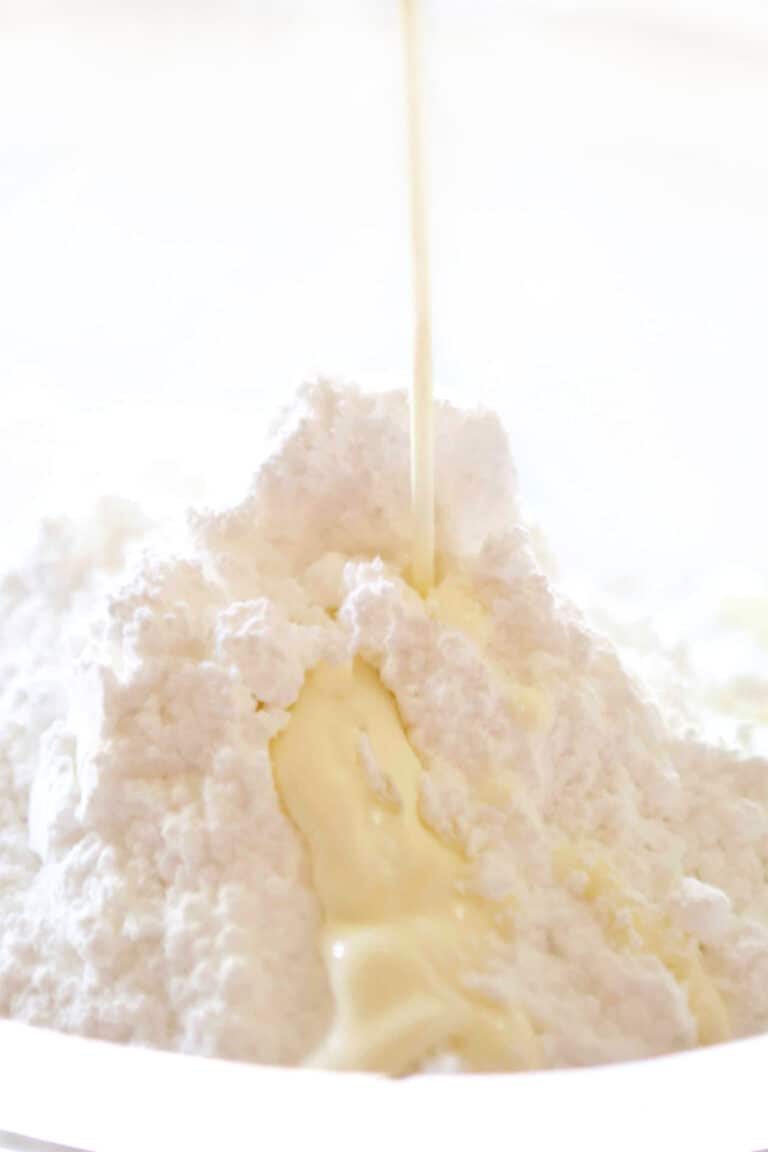 Followed by the vanilla.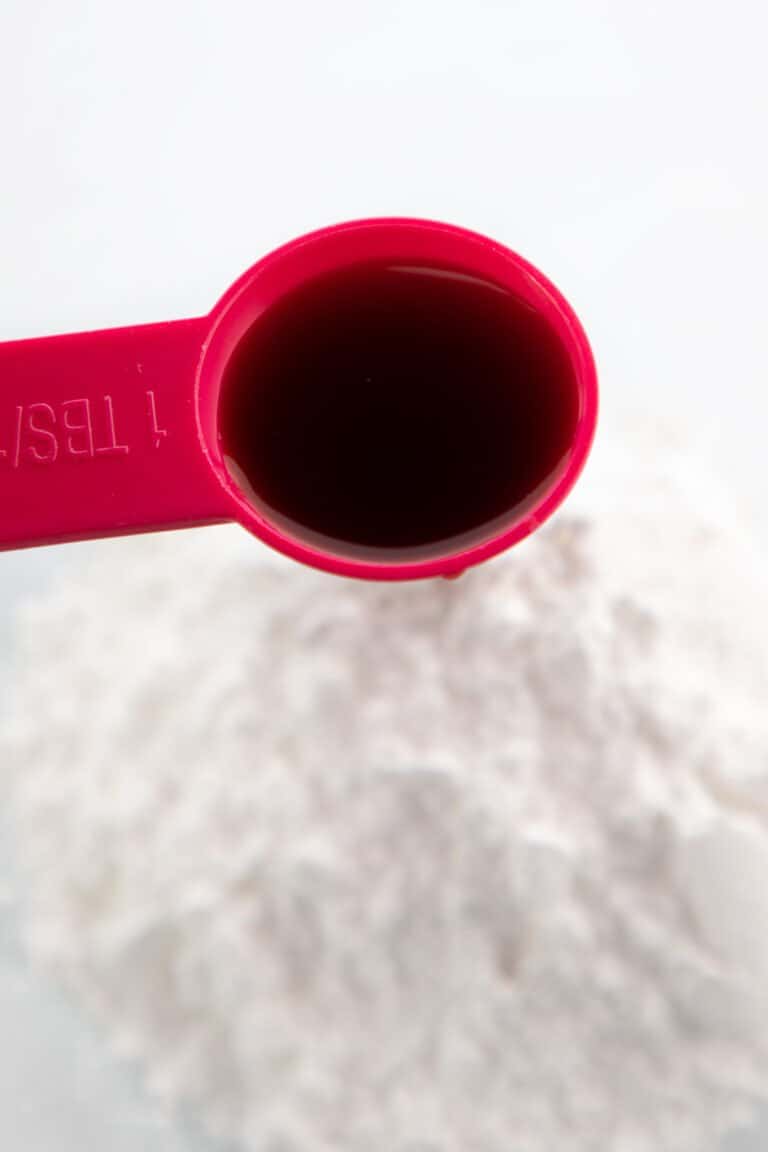 Then mix until smooth and fluid.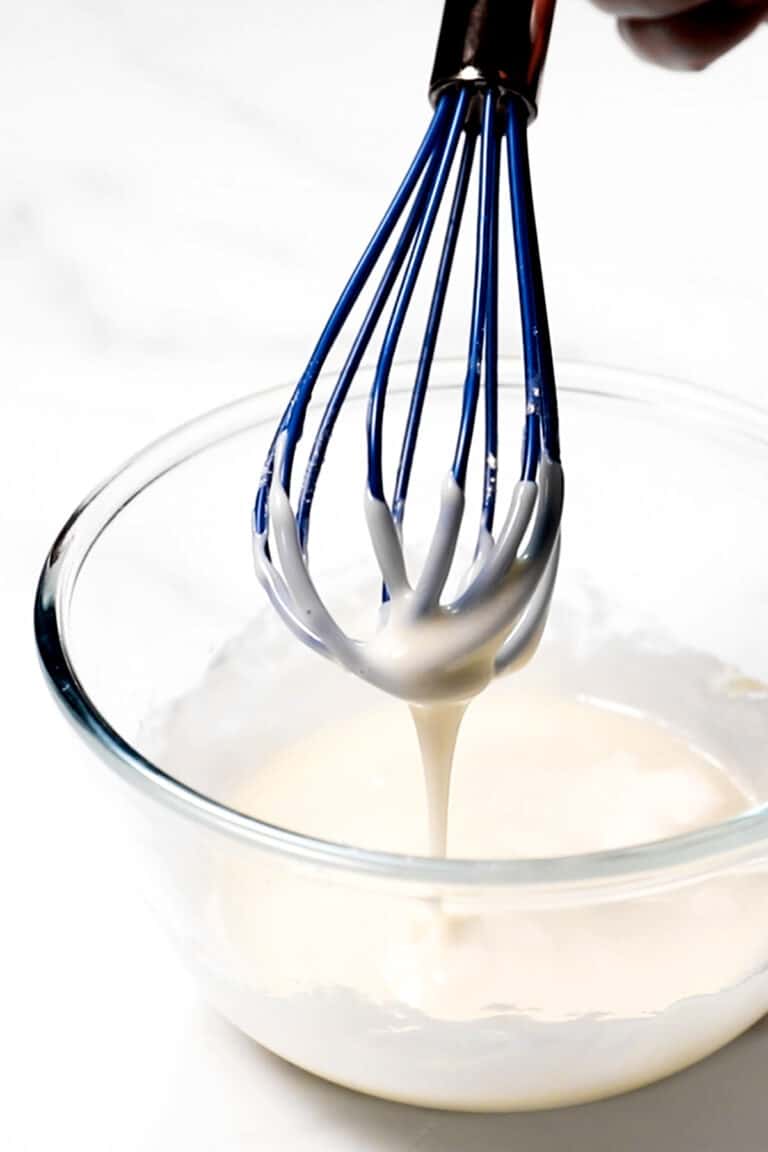 Use to glaze your favorite donuts.
Make ahead and Freezing Instructions ❄
You can make this donut glaze ahead, just cover the bowl with plastic wrap and store it in the fridge until you need to use it. Remove from the fridge 30 minutes before use and stir to loosen before using.
I do not recommend freezing donut glaze.
Tips & Variations
If you prefer a pure white glaze, use a clear vanilla extract.
Be sure to sift your confectioner's sugar before combining it with the milk and vanilla extract, this will ensure you have no lumps.
You can switch this recipe into a variety of flavors by replacing the milk with your favorite fruit juice or swapping the vanilla with other extracts or citrus zest.
FAQs
Why is my glaze lumpy?
If your glaze is lumpy, this might be that the powdered sugar had clumps, it's best to sift the sugar before using to avoid this.
Does donut glaze harden?
Yes, donut glaze does harden. Once you've glazed the donuts, leave them for a while for the glaze to set.
Stay Updated
Receive new recipes & dinner ideas straight to your inbox!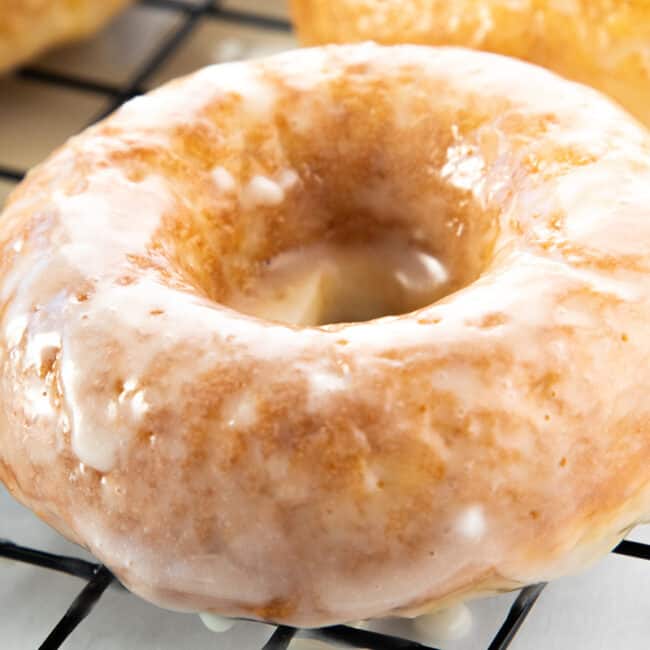 Let's Make Donut Glaze Recipe
Smother your home baked donuts in this perfect sugary glaze, it may look simple, but it tastes fantastic!
Prep5 minutes
Cook0 minutes
Total5 minutes
Ingredients
4 cups Confectionery sugar sifted
⅛ teaspoon salt
2 teaspoons vanilla extract
10 to 12 tablespoons milk or cream
Instructions
Combine all the ingredients in a medium bowl and mix until smooth.
To Glaze Donuts:
Place baking paper under wire racks (to catch the excess glaze). Coat the donuts with the glaze by dunking them into the glaze. Place the glazed donuts on the wire rack to set.
Tips + Notes
This recipe makes enough to glaze 12 to 15 donuts.
Erren's Kitchen is written and produced for informational intentions only. We are not certified nutritionists, and the nutritional information found on this site has not been assessed or authorized by a nutritionist or the FDA. The nutritional information found in our recipes is offered as an estimate and should not be considered a guarantee or fact. The estimated data is provided as a courtesy and calculated through a third-party online nutritional calculator, spoonacular API. Although we do our best to provide accurate nutritional information, these figures should be considered rough estimates. Many factors, such as brands or products purchased and the nutritional fluctuations that naturally occur in fresh produce, can alter the effectiveness of the nutritional information in any recipe. Furthermore, various online calculators provide different results depending on their particular algorithms and nutrition fact sources. To obtain the most precise nutritional information in a provided recipe, you should calculate the nutritional information with the exact ingredients you are using when preparing the recipe using your preferred nutrition calculator.