Savor all the flavors of this French inspired recipe for Catalina Style Peppadew Salad Dressing.  This tangy and sweet  homemade dressing is Catalina style dressing with a twist.
*This is a sponsored content written by me on behalf of Peppadew®. The opinions and text are all mine.*
This savory and sweet Catalina-inspired dressing is a versatile dressing that can be used with pasta salads, couscous, rice or green salad.
If you're a regular reader of this blog then you know I'm a brand Ambassador for Peppadew®.  How did this come about?  I created two recipes using their product and they got in touch with me asking if I'd like to work together.  Why am I telling you this?  Because I want you to know that I loved the product before I became a Brand Ambassador.  I just think it's important for you to know.
I love working with Peppadew®.  It gives me a chance to get really creative with recipe creations.
If you aren't familiar with Peppadew®, they make roasted red peppers as well as these amazing little, crispy Piquante Peppers that have a fantastic sweet heat.
I have a sensitive stomach due to medication and can't have hot and spicy foods, but I really miss adding it to food. I use Peppadew® peppers to give my food some heat without any discomfort to my stomach. Not only that, but they have a lovely flavor as well, giving me a great tasting product to get creative with.
You can buy Peppadew® in most grocery stores around the world, or if you want some more information, you can visit their website.
Ok now that I got my dose of Peppadew love in, let's get back to this delicious salad dressing!
One of the salad dressings I really miss living in the UK is Catalina dressing.  Catalina dressing is known in America as a red french dressing.  It's tangy and sweet and one of my favorites. They don't sell it in the UK so I set out to create my own.
This Catalina dressing has a bit of a twist – that Peppadew sweet heat.
I also added fresh parley to my version because one of the best things about making something from scratch is getting some fresh ingredients you won't find in store bought versions.
Unlike most of my recipes, I do use powdered spices in my recipe.  The reason for that is a salad dressing should be smooth and lump free.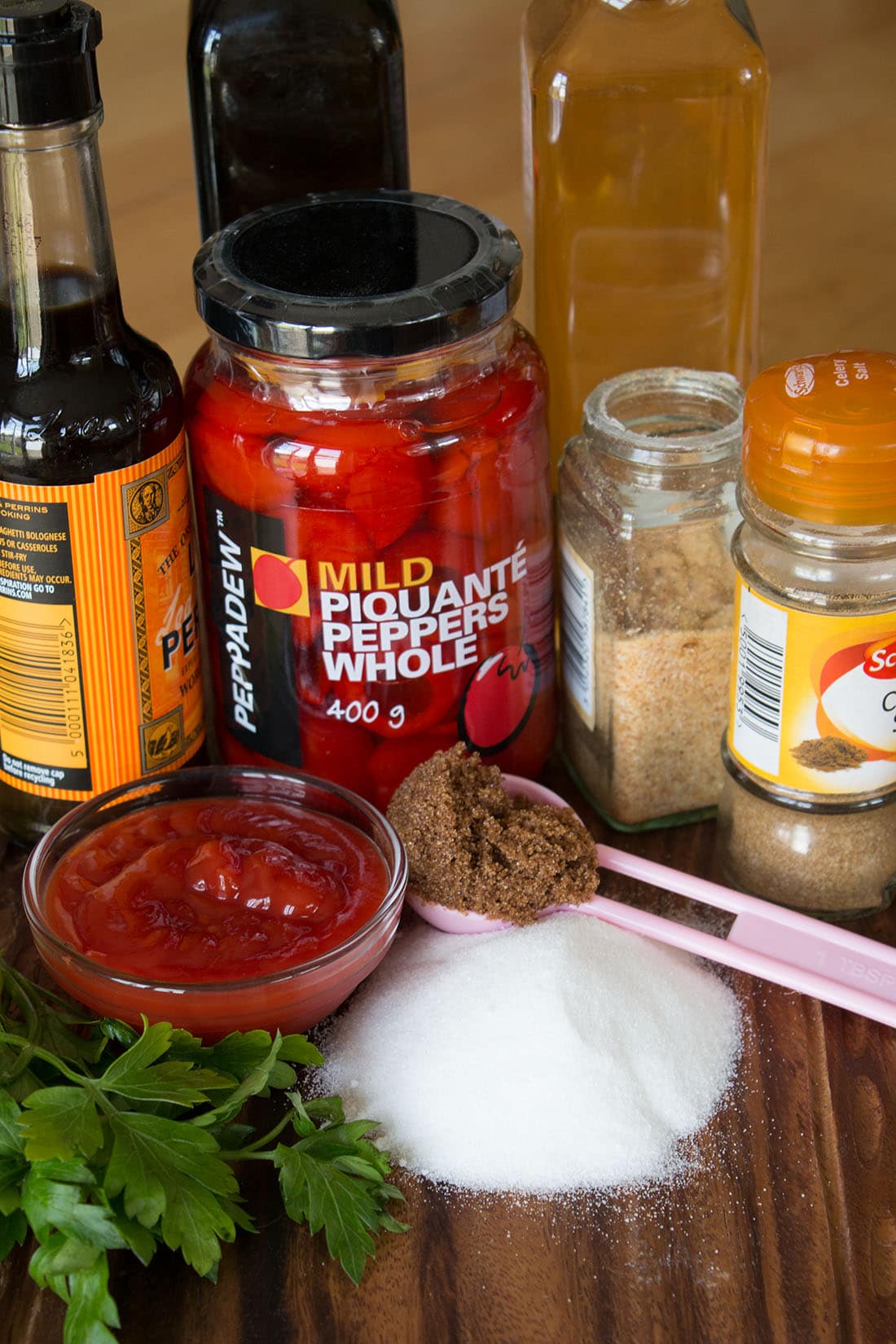 Making it is so simple.  You just add all of the ingredients to a food processor and blitz until smooth.
If it comes out a little too thick for you, you can add some more oil or water until it's your desired consistency.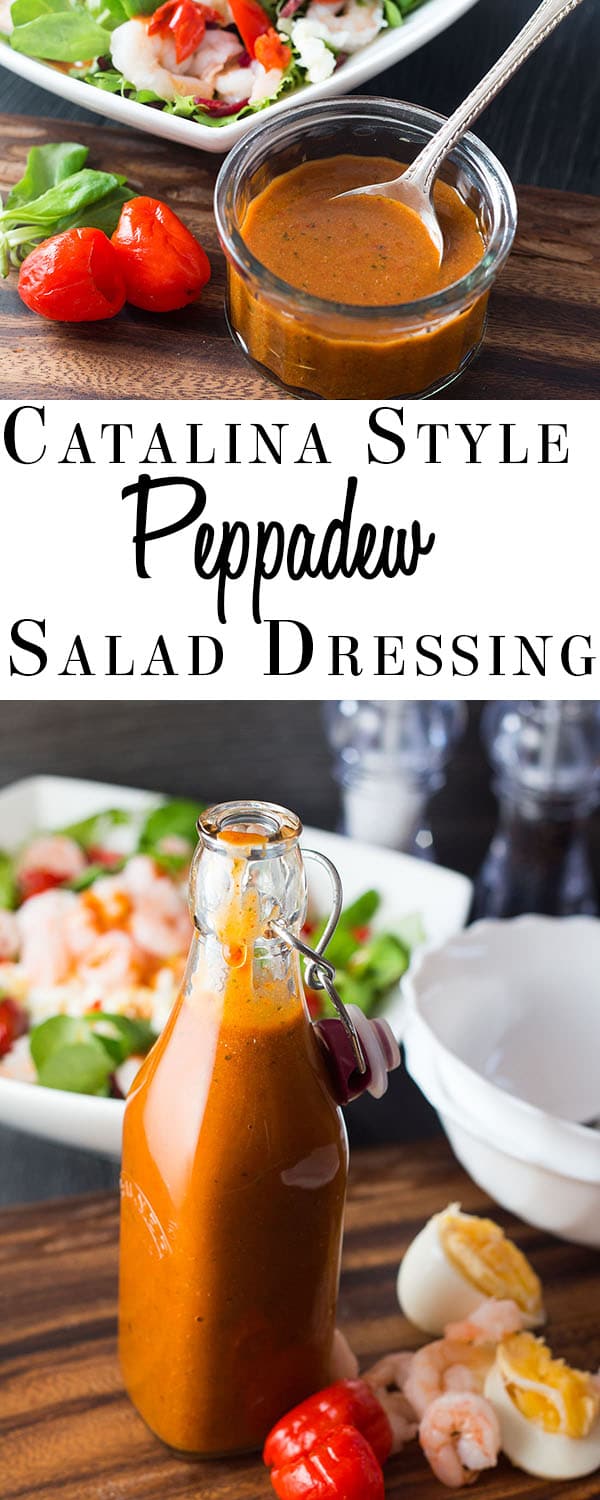 Catalina Style Peppadew Salad Dressing
Ingredients
¼

cup

Ketchup

¼

cup

white sugar

1

tablespoon

dark brown sugar

¼

cup

white wine vinegar

½

teaspoon

Onion Powder

1/2

teaspoon

celery salt

½

teaspoon

Paprika

½

Tablespoon

Worcestershire Sauce

10

Peppadew Piquante Peppers

½

teaspoon

Salt

½

teaspoon

Pepper

a good handful of flat leaf parsly

½

cup

olive oil
Instructions
Place all of the ingredients in a food processor and blitz until smooth.

If it looks a bit thick for your liking, you can add more oil or water until it's the desired consistency.

Note: If your food processor isn't very powerful, it might be best to chop the parsley before adding it).
*This is a sponsored content written by me on behalf of Peppadew®. The opinions and text are all mine.*