Save time with this Tomato Basil Sauce recipe – An easy and delicious tomato sauce that's great with pasta, meat, or shellfish!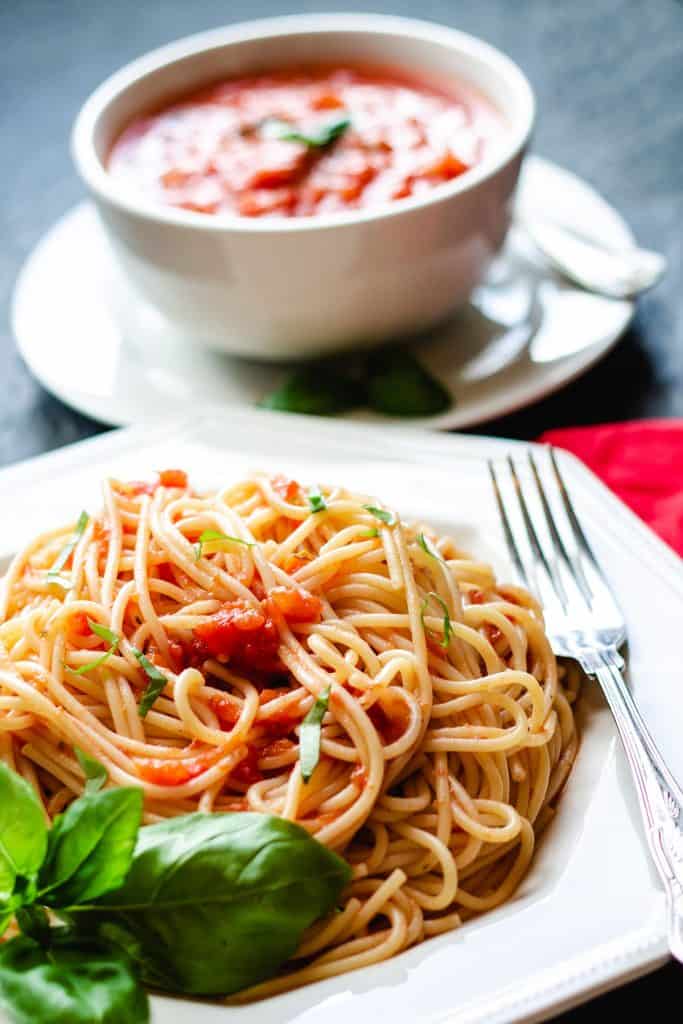 Why This Recipe Works
Make a rich authentic Italian Sauce with just a few simple ingredients.
The sweet basil adds sweetness without the addition of sugar.
Using fresh aromatics adds depth of flavor while keeping it quick to prepare.
Tomato Sauce From Scratch
This Italian tomato sauce is super simple to make and tastes so much better than store-bought. This fantastic, flavorful sauce can be used for anything from a pizza to a quick spaghetti dinner.
What Tomatoes Are Best
Whole peeled tomatoes are best for making tomato sauce. This is due to the fact that they break down easily when cooked as they are canned fully intact, with less surface area exposed to the chemicals added to canned goods to keep them from breaking down too much.
To use them for the sauce, you can crush them with your hands, puree them in a food processor or mash them with a potato masher.
How To Make Tomato Basil Sauce
Slice or chop the basil.
Heat the olive oil in a large saucepan and saute the onion until transparent.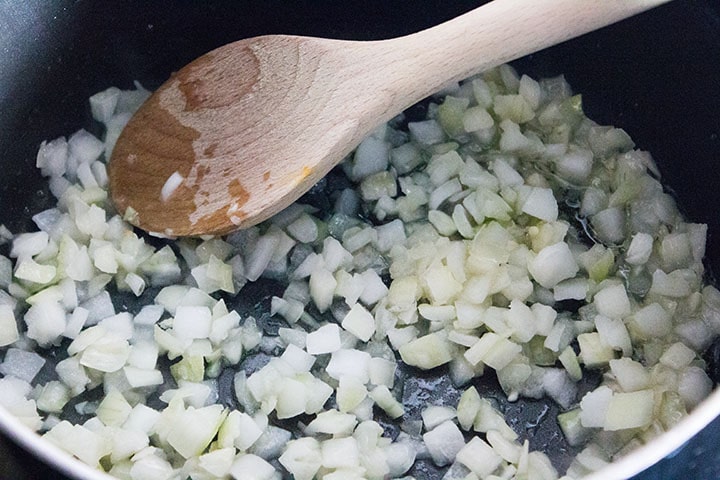 Add the garlic and cook for about a minute until lightly browned (being careful not to let it get too dark).
Add the tomatoes, fresh basil, salt, and pepper.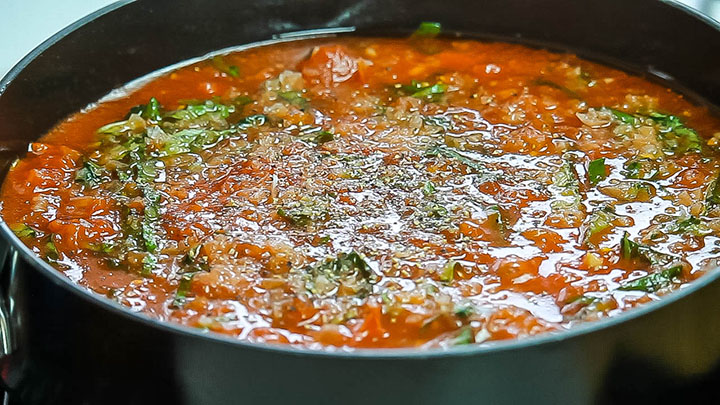 Cook, uncovered, over medium heat for 15-20 minutes.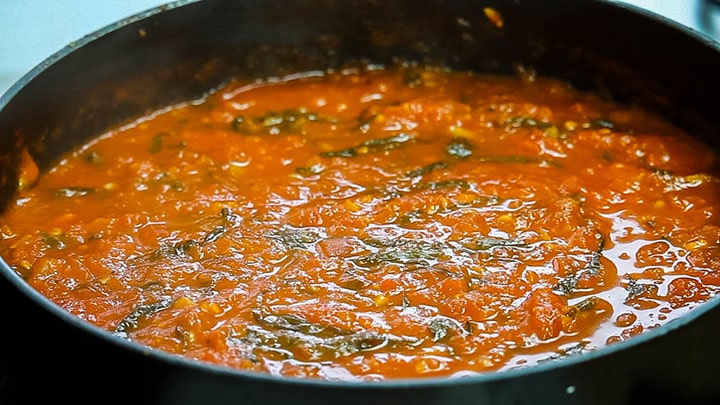 Taste for seasoning before serving.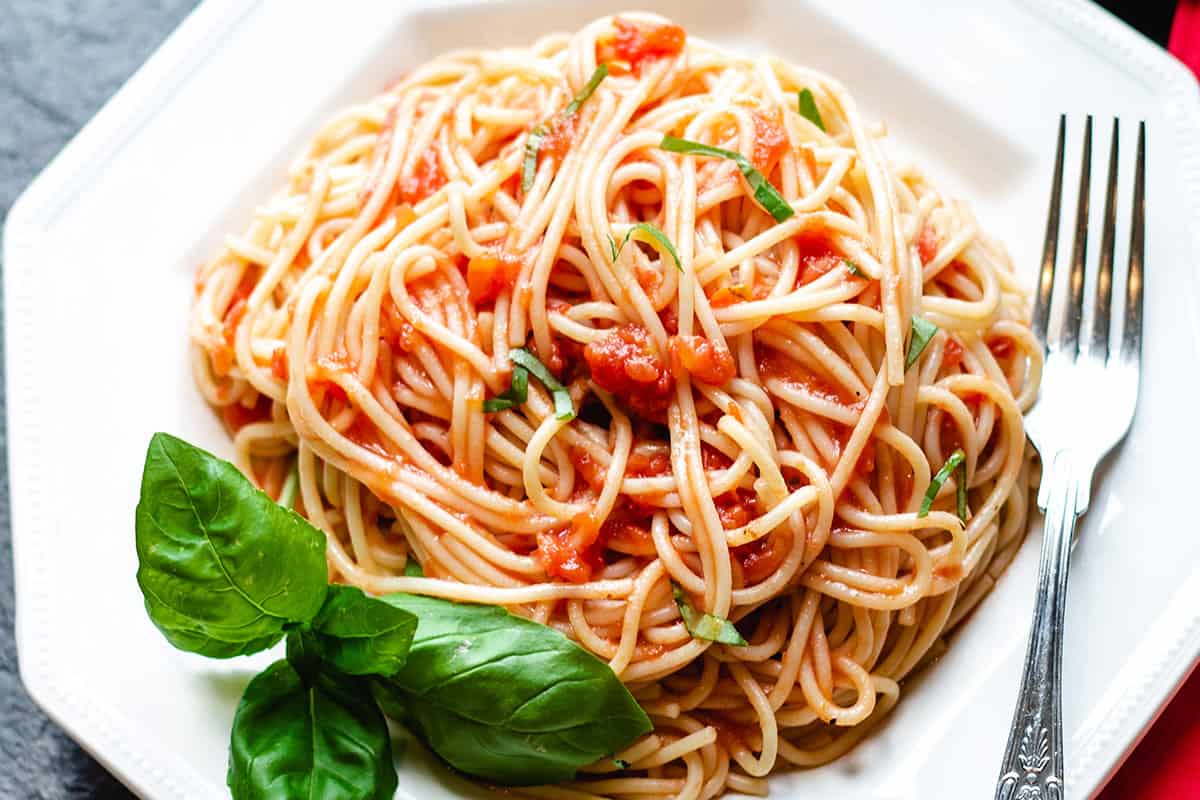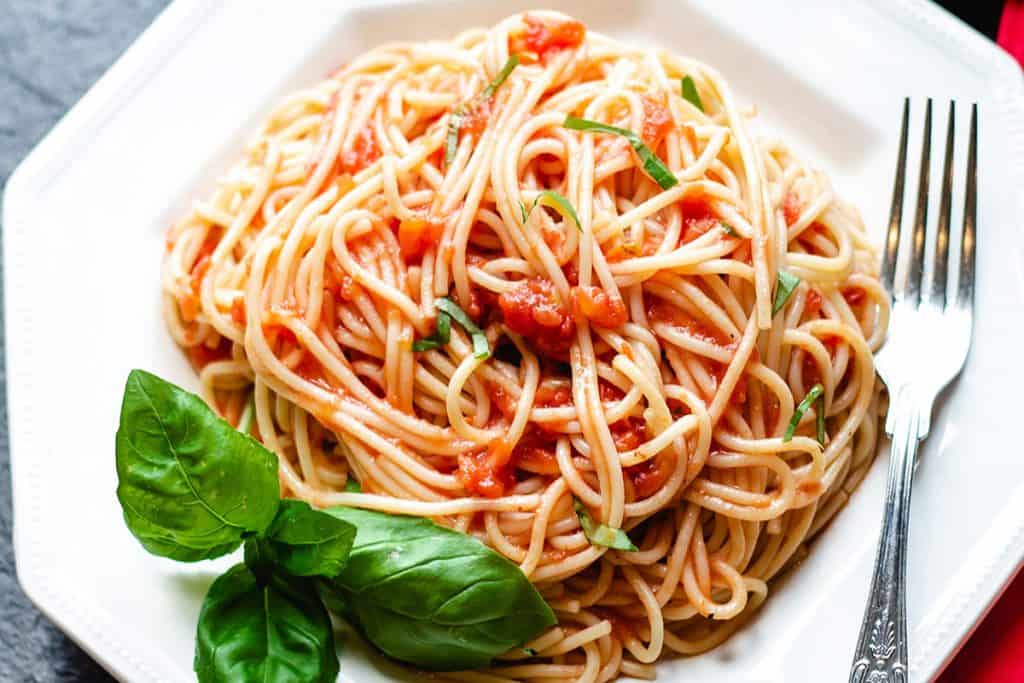 storage FAQs
Can Tomato sauce be frozen? yes, it freezes really well. Just add it to an airtight, freezer-safe container and freeze for up to three months.
How long can tomato sauce be stored in the refrigerator? Stored properly in an airtight container, it can be stored in the refrigerator for up to three days.
Other Italian Dishes You'll Love
Recipe Tips
When cooking the garlic, cook until it just starts to brown before adding the tomatoes. Garlic burns easily and will become bitter when overcooked.
The basil should add enough sweetness to cut the acidity of the tomatoes, but if you feel it needs more sweetness, add sugar a half teaspoon at a time until it has the desired sweetness.
Seasoning is key to a quick cook sauce. Season well with salt. The taste between small additions, allow to dissolve and add until it's perfectly seasoned.
For an added kick, add a pinch of red pepper flakes.
Stay Updated
Receive new recipes & dinner ideas straight to your inbox!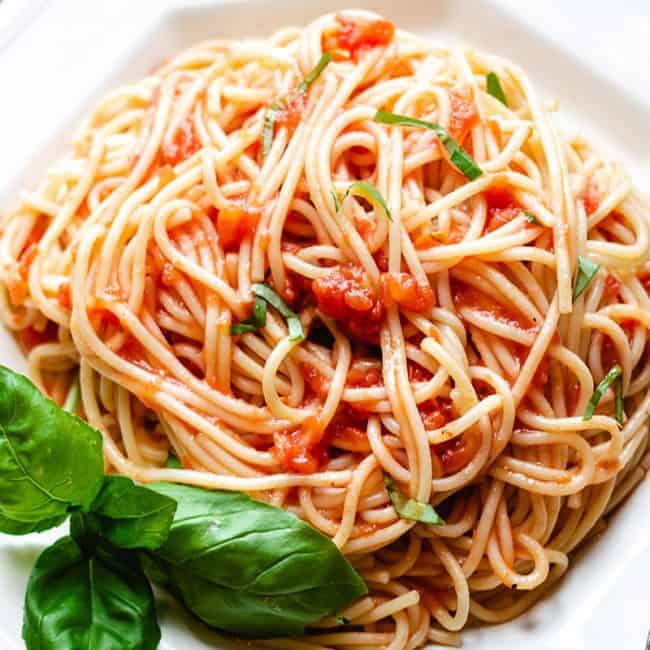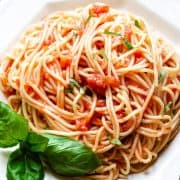 Let's Make Tomato Basil Sauce
This wonderfully light tomato sauce is versatile and tasty. Perfect with pasta.
Prep10 minutes
Cook15 minutes
Total20 minutes
Ingredients
2 tablespoons olive oil
1 onion chopped
5 garlic cloves finely chopped
58 oz canned tomatoes (4 -14.5oz cans) crushed
a couple of good handfuls of fresh basil chopped
Salt and pepper to taste
Instructions
Heat the olive oil in a large saucepan and saute onion until transparent

Add the garlic and cook a minute longer.

Add the tomatoes & basil, season with salt and pepper and cook, uncovered, over medium heat for about 15-20 minutes.

Serve hot
Nutrition Information:
Calories: 45kcal (2%)| Carbohydrates: 4g (1%)| Fat: 4g (6%)| Sodium: 1mg| Potassium: 10mg| Vitamin C: 0.7mg (1%)| Calcium: 5mg (1%)
Update Notes: This recipe was originally posted in 2014, but was published again in 2018 to include step by step directions, nutritional information, a video, and new photos.