Condensed milk is a magic ingredient in this recipe for No Churn Chocolate Chip & Marshmallow Ice Cream – the end result will be creamy, smooth and not icy at all.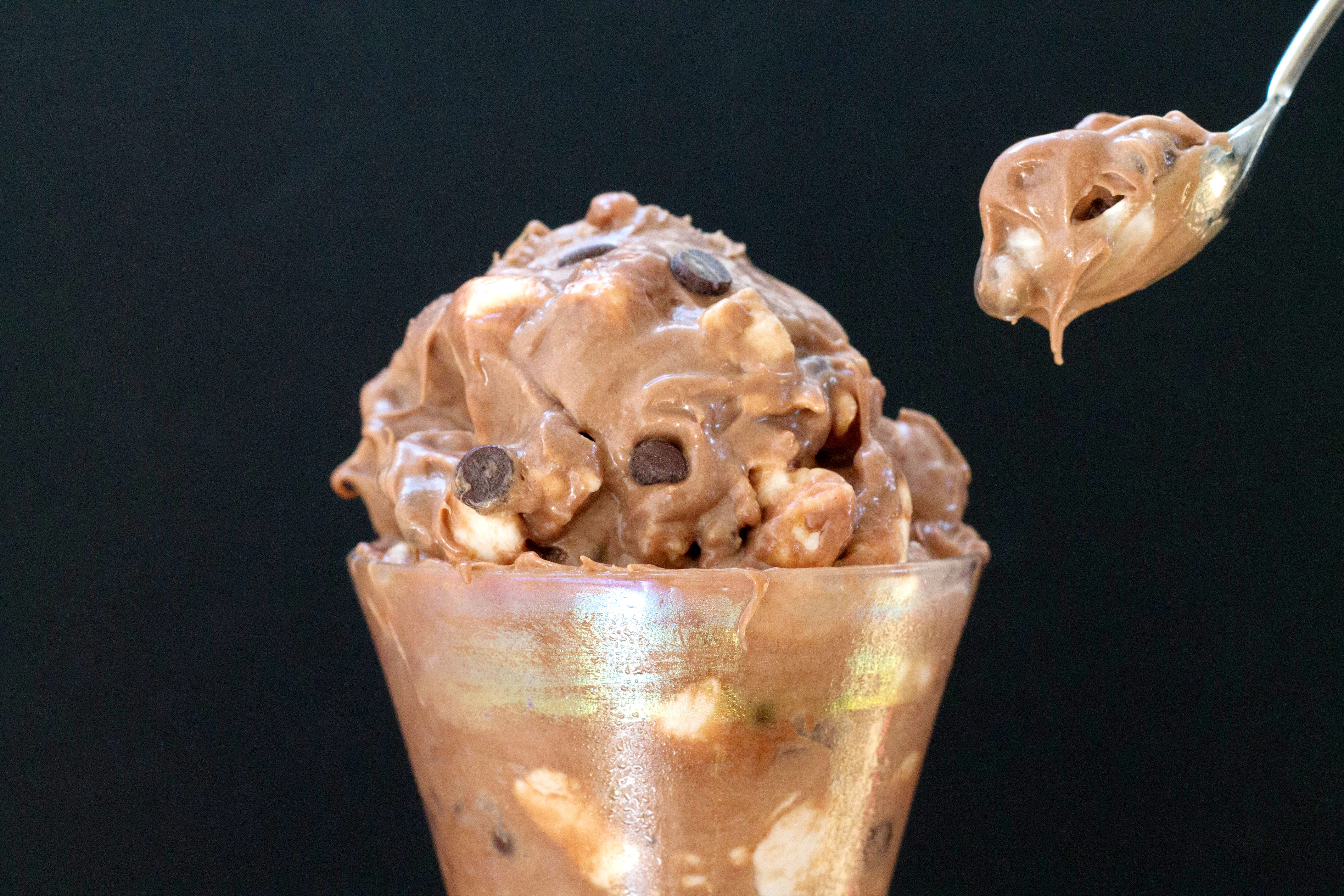 Your guests will be impressed with this homemade, rich and indulgent dessert.  Condensed milk is a magic ingredient when making no churn ice cream – the end result will be creamy, smooth and not at all icy.
I recently made my first homemade ice cream recipe using Cherries.
As delicious as it was, my seven year old son wasn't too keen. Although he really enjoyed making it with me, he just isn't a fan of cherries so I had to come up with something else to make it up to him.
He's a big dark chocolate lover and he's crazy for marshmallows so, this was an obvious choice to surprise him with when he came home from school on a very hot day (in the UK, the school year doesn't end until  the end of July).  He was thrilled and absolutely loved it!
I have to say even I was surprised at how creamy this ice cream was.  It was really difficult to photograph because soft ice cream is hard to make look pretty, but I did my best because I just had to share this amazing recipe.
It stayed creamy for days on end and never got the least bit icy.  I had to hide a couple of scoops because I knew it wouldn't last long enough to get it in front of my camera.  I am glad I did because five days later, it was still silky smooth and delicious!
It's super easy to make.  I melted some dark chocolate, added it to the condensed milk and blended until smooth.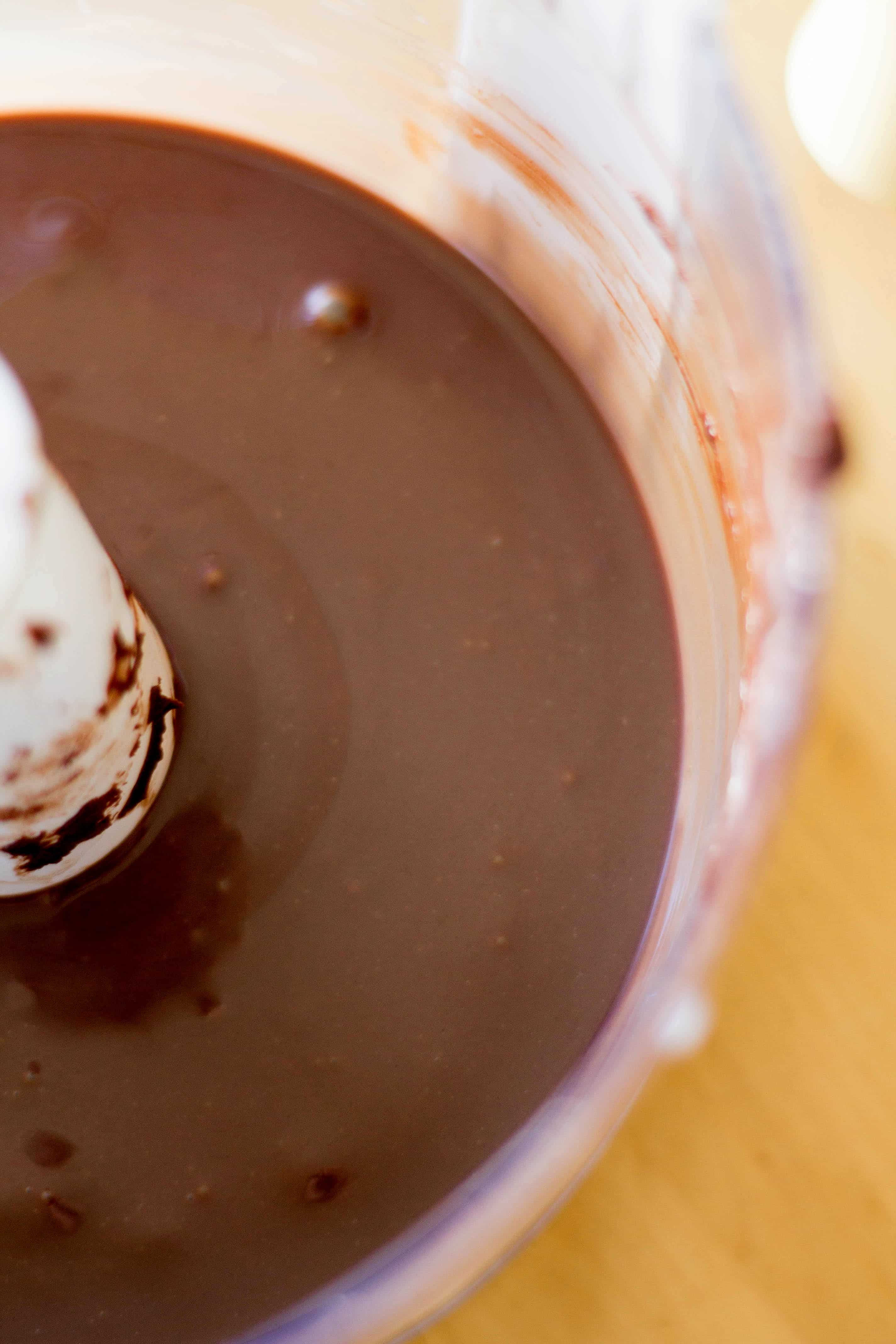 Then I whipped the cream and folded it into the condensed milk mixture.
Then I folded in the marshmallows and chocolate chips, added it to a freezer safe container, and in just a few hours it was ready to eat!
Want more ice cream?  Try this amazing recipe for Vanilla Bean Ice Cream.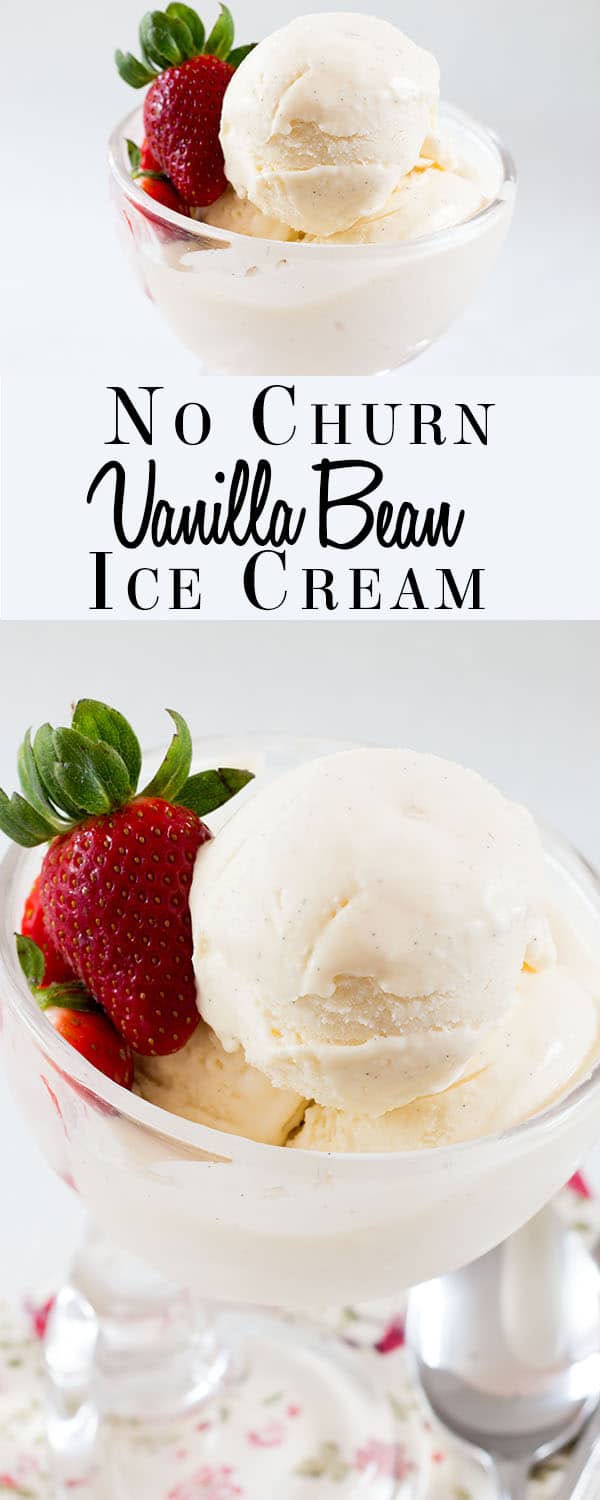 Never Miss A Single Recipe!
Join the free Erren's Kitchen mailing list and get all the latest tasty goodness straight to your inbox!