This recipe for Cottage Pie Topped with Scalloped Potato Gratin is a modern variation of classic shepherd's pie that has a cheesy topping of scalloped potatoes.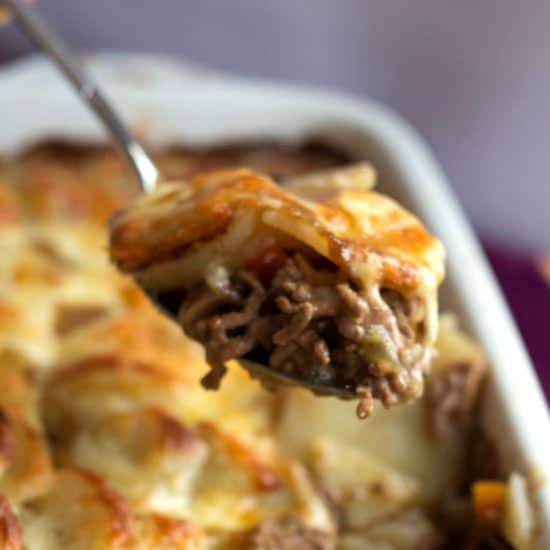 Cottage pie is an English classic, but I've never been keen on the classic version which has a layer of mashed potatoes on top – There is just something about the consistency that I just don't like.
But then it all changed for me when I saw a UK cooking show called, 'Mary Berry Cooks' and she made a version that was topped with a layer of creamy, cheesy potato slices.  I ran with it and created my own version of Mary Berry's recipe (which you can see here).
My version is topped with scalloped potatoes and cheese which adds some garlic and Parmesan cheese because what doesn't taste better with a bit of garlic and Parmesan cheese?
I mean look at it!  It changes the way you look at cottage pie forever!  Sure, you may love the original, but just look at this version!  Seeing the gravy bubbling its heart out beneath those cheesy, crispy potatoes!  It's a beautiful site!  Tell me you don't want a bite right now!  I know I do and I just ate it yesterday!
I just love it when good food tastes, smells and sounds like comfort food and this dish does just that!  Taking it out of the oven with it sizzling, bubbling and just smelling of comfort food goodness is a thing of pleasure.
I'm telling you – you have to try this recipe because it will change your life.  Okay, I admit that was a little too enthusiastic.  It may not change your life, but it sure will change how you look at cottage pie forever!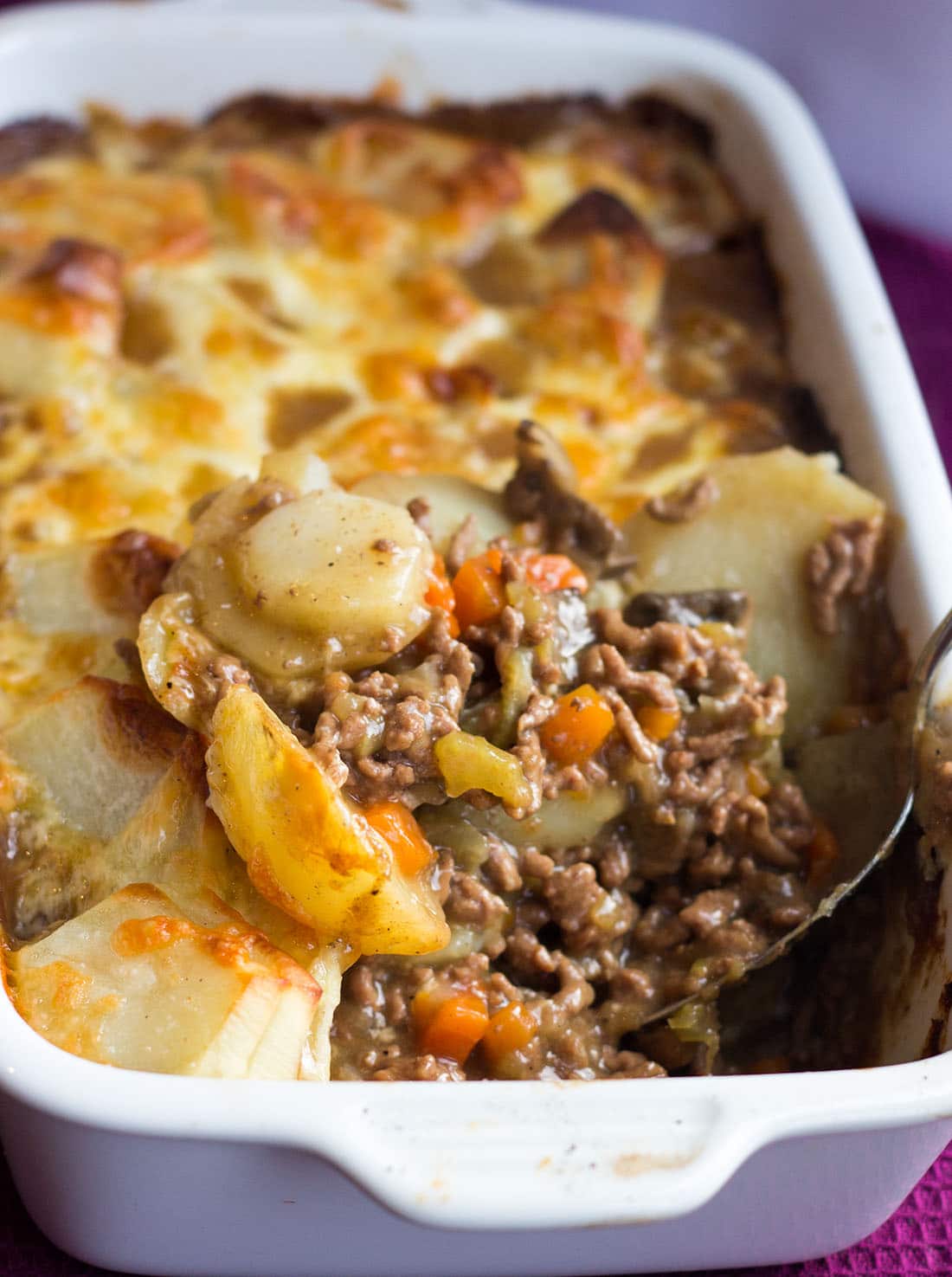 UPDATE:  I have had quite a few people report back that the sauce is too thin for their liking, so I have change the recipe slightly to add flour that thickens the sauce.
Never Miss A Single Recipe!
Join the free Erren's Kitchen mailing list and get all the latest tasty goodness straight to your inbox!