This recipe for Escarole & Pasta Soup is healthy, flavor-packed, satisfying soup. It's an Italian classic that's perfect for a quick, warming, weeknight meal.
I absolutely love escarole soup. My Italian grandmother made it for me all the time as a child and it's real comfort food. When I moved to England, I was devastated to find out that you can't buy it in supermarkets. I tried many different kinds of greens to take its place, but never found anything similar. On trips home, I would go to the grocery store, buy a bunch of escarole and eat it throughout my visit. This year, all of that changed when we moved into a new house and I met my next-door neighbor.
The man next door has a huge garden of fresh vegetables. He took me in his backyard to show me after we moved in. I was blown away at how many lovely things he had grown back there. Everything from tomatoes to artichokes (another favorite that's hard to find). I asked him if I bought some seeds if he'd try growing the escarole for me. He didn't hesitate and agreed right away. All I had to do was share some of my soup with him. So I bought the seeds, gave them to him and to be quite honest I forgot all about it. A few months later he came to my door and told me it grew quite successfully. I was so excited! I grabbed my camera and my son and I joined him to marvel at my freshly grown escarole!
When I got there I was shocked to see he had planted more escarole than a girl could eat! There must have been 30 heads of it! I couldn't fit them all in one frame as I started snapping pictures! Not only that but he surprised me with a second batch he planted so I'd have more once I ran out. What a wonderful neighbor!
He asked my son if he wanted to try pulling some from the ground and he jumped at the chance!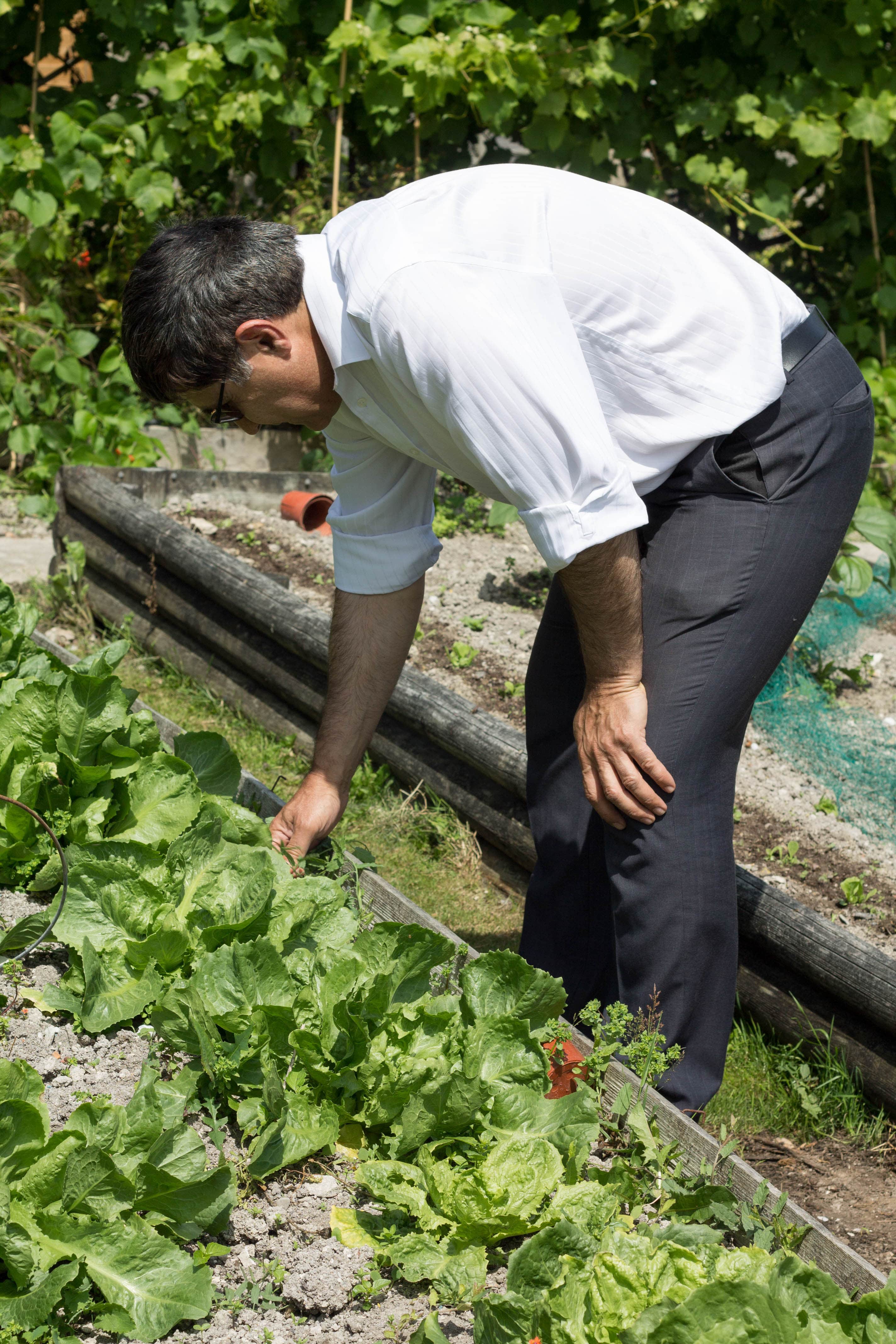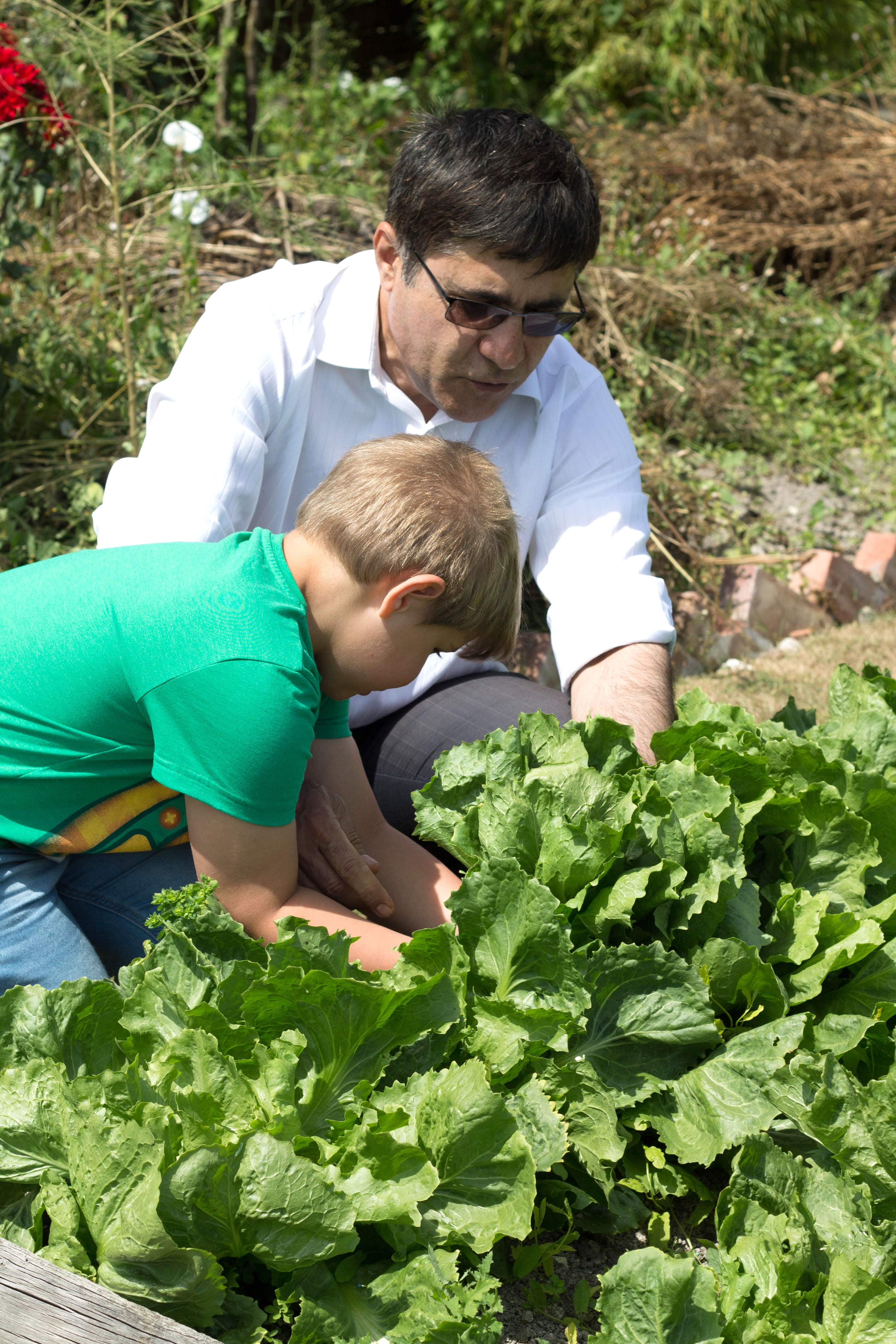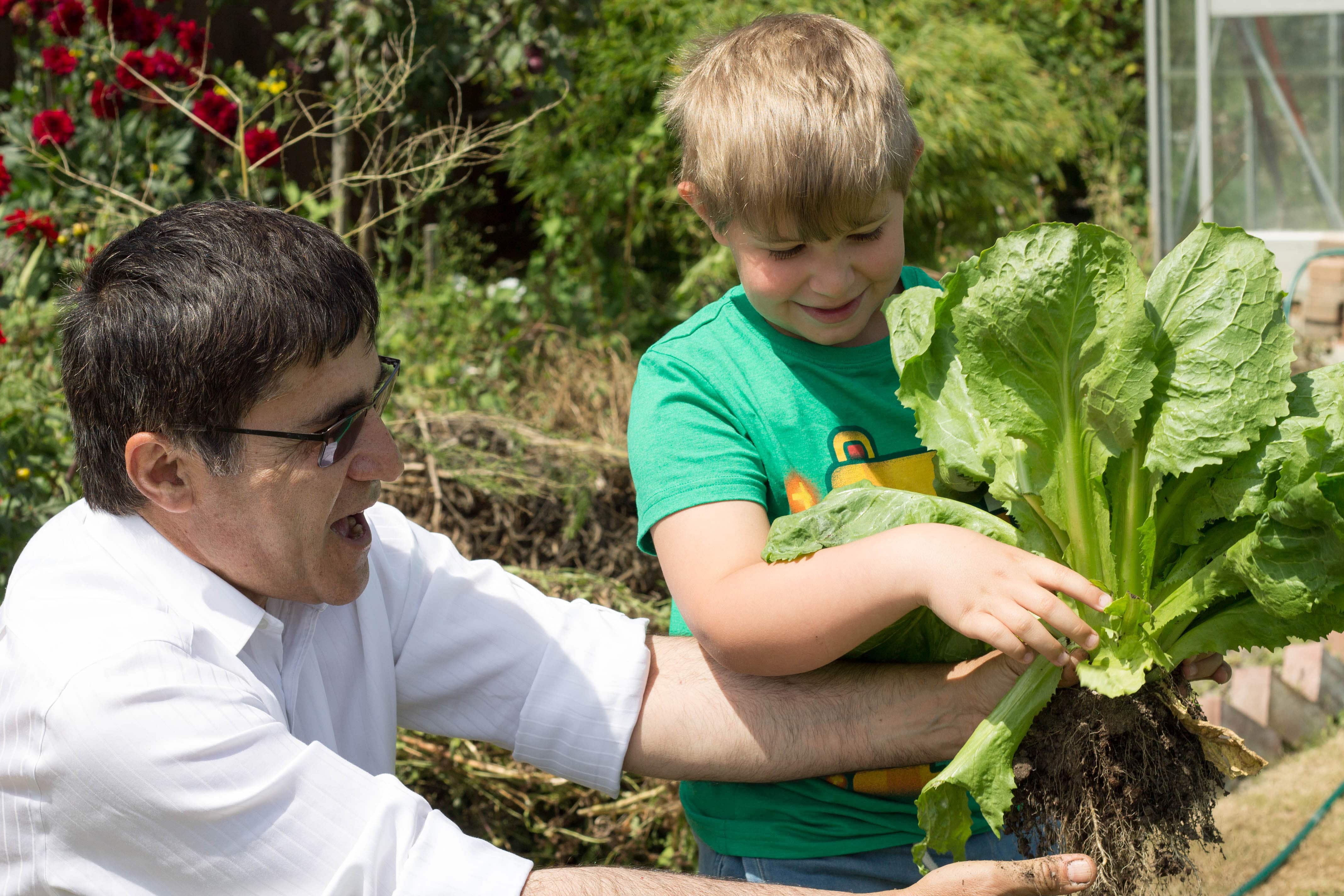 Once we got home, I couldn't wait to get cooking. Washing it straight out of the ground was a bit of work, but I thought it would be well worth the effort. I cooked a huge batch of soup and much to my surprise, it was so bitter, it was hardly edible! Now, it had been 3 years since I've had escarole so I thought maybe I never realized it's bitterness before. I mean I grew up on the stuff, but after some research, it turns out that the out leaves are very bitter and I guess when you but it at the grocery store they are already removed. The second batch of soup was better, but still a bit bitter. After a little more research, I found that lemon juice cuts the bitterness. It did and I finally mastered cooking escarole straight from the ground.
I've included the lemon juice in the recipe for anyone that finds escarole too bitter, but it can also be omitted.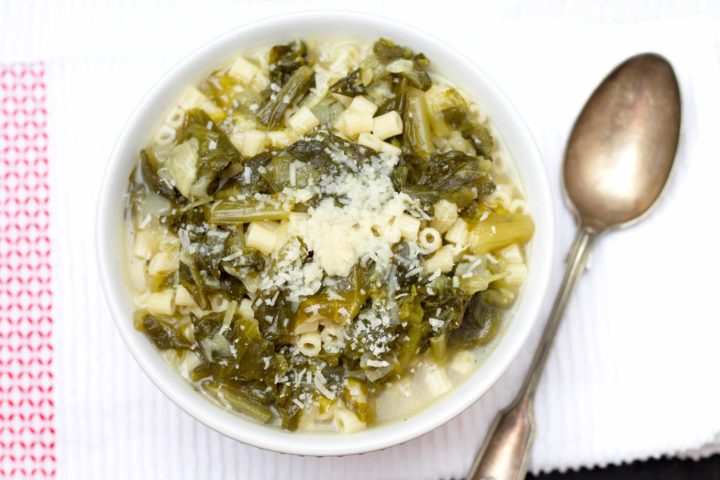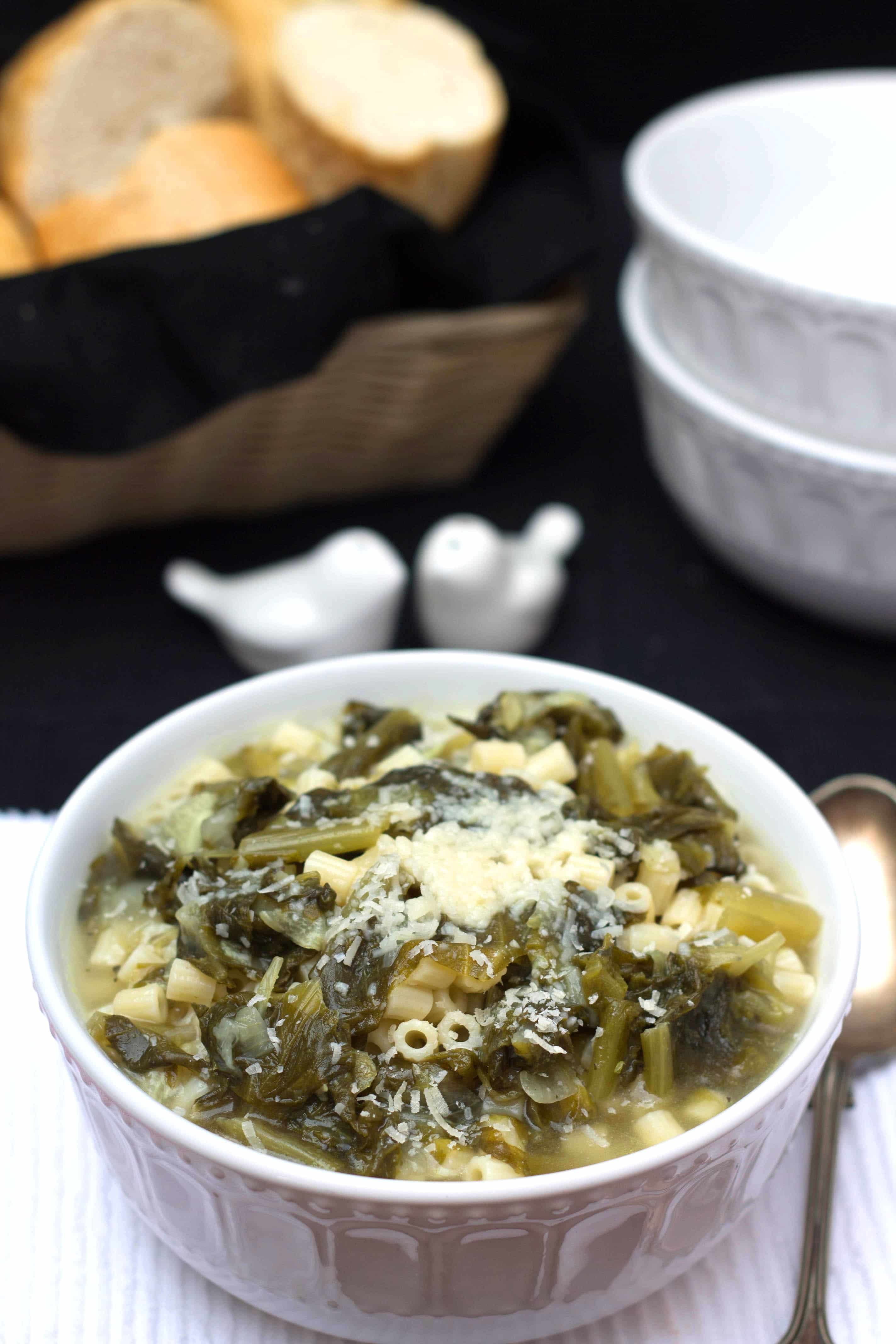 Other Italian Food You'll Love
Stay Updated
Receive new recipes & dinner ideas straight to your inbox!
Let's Make
Escarole and Pasta Soup
This wonderful Italian soup is a hearty addition to your weeknight meal rota.
Prep15 minutes
Cook20 minutes
Total35 minutes
Ingredients
2 tablespoons olive oil
1 large onion chopped
3 garlic cloves chopped
1 pound escarole cleaned & chopped
1 tablespoon lemon juice Optional - used to cut the bitterness
4 cups chicken stock
1 ounce piece Parmesan cheese on the rind
Salt & Pepper to taste
8 ounces pasta
grated Parmesan cheese for serving
Instructions
Heat 2 tablespoons of olive oil in a large pot over medium heat.

Add the onion and cook until soft.

Add the garlic and cook another minute.

Add the escarole and saute until wilted, about 2 minutes.

Add the lemon juice, chicken stock, Parmesan cheese and a pinch of salt.

Cover and simmer until the escarole is the softness you prefer.

While the soup simmers, cook the pasta according to package instructions and set aside until needed.

Season the soup with salt and pepper, to taste.

Ladle onto the pasta in soup bowls. Serve with crusty bread.
Nutrition Information:
Calories: 420kcal (21%)| Carbohydrates: 58g (19%)| Protein: 17g (34%)| Fat: 12g (18%)| Saturated Fat: 3g (19%)| Cholesterol: 12mg (4%)| Sodium: 486mg (21%)| Potassium: 783mg (22%)| Fiber: 5g (21%)| Sugar: 6g (7%)| Vitamin A: 2515IU (50%)| Vitamin C: 12mg (15%)| Calcium: 172mg (17%)| Iron: 2.3mg (13%)