Welcome to our exciting fixer-upper adventure! Join us as we take on the challenge of transforming our dream home into a space that truly reflects our style and personality.
Nestled in the perfect location, this diamond in the rough has all the potential we could have ever hoped for. Though the house is not to our taste right now, with its dated 90s decor, my husband and I are eager to roll up our sleeves and turn this house into a warm and inviting haven for our family.
Falling in Love with the Potential:
From the moment we stepped inside, we felt an instant connection to the house. The park-like setting and the house's layout captivated our hearts, but we couldn't ignore the outdated 90s decor that filled the interior. However, instead of being discouraged, my husband saw an opportunity for a labor of love, and I couldn't agree more.
Taking on the Challenge: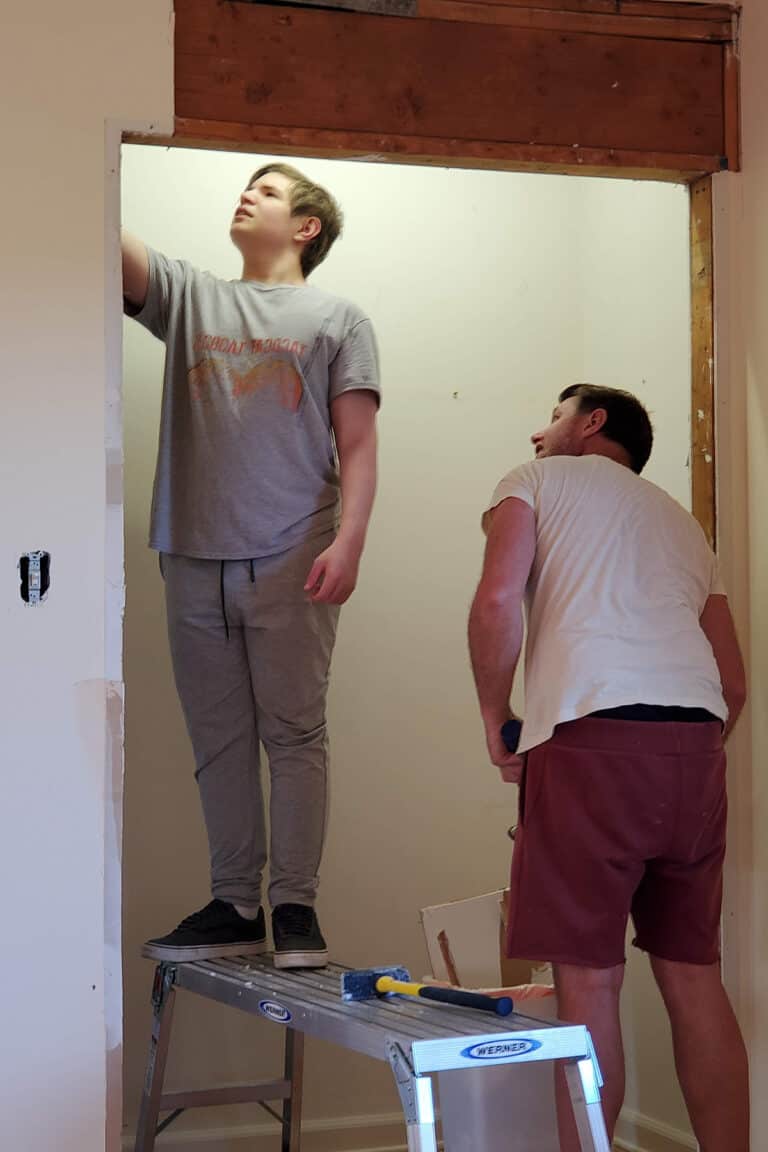 Renovating the entire house is a massive undertaking, but we are determined to make it our own. It's not just about aesthetics; it's about creating a home that resonates with our hearts and sets the stage for countless beautiful memories. We are fully aware of the hard work and dedication required, but the payoff will be worth every ounce of effort.
The Kitchen: Heart of the Home:
For obvious reasons, one of the areas we're most excited to renovate is the kitchen. The current space feels cramped and lacks functionality. We envision an open-concept kitchen with modern appliances, ample storage, and a cozy breakfast nook where we can enjoy family meals together. With his skilled hands and an eye for design, my husband will be the mastermind behind this transformation.
Revamping the Bathrooms:
Next on our renovation list are the bathrooms. The outdated tiles and fixtures are begging for a modern touch. Our plan is to create spa-like retreats with soothing colors, elegant vanities, and luxurious amenities. With my husband's determination and attention to detail, we have no doubt that these spaces will become oases of relaxation and comfort.
Personalizing the Living Spaces:
While the house's layout is perfect for our family, the current decor doesn't align with our tastes. We look forward to transforming the living room, dining room, and bedrooms into spaces that showcase our style. Incorporating our favorite colors, patterns, and decor pieces will breathe new life into these rooms and make them uniquely ours.
Challenges and Triumphs:
We anticipate that this journey will come with its fair share of challenges. From unexpected repairs to decision-making dilemmas, we know there will be moments when we question our choices. However, we are determined to tackle each obstacle as a team, learning and growing throughout the process.
A Vision of the Future:
Our dream home is a work in progress, but we can already see the finished product in our minds. It's a place where laughter fills the air during family gatherings, where friends feel welcomed, and where we can find solace after a long day. We envision a home that brings us joy and reflects the love we pour into every detail.