So our big move from the UK back home to NJ happened about 7 weeks ago and we are just loving it!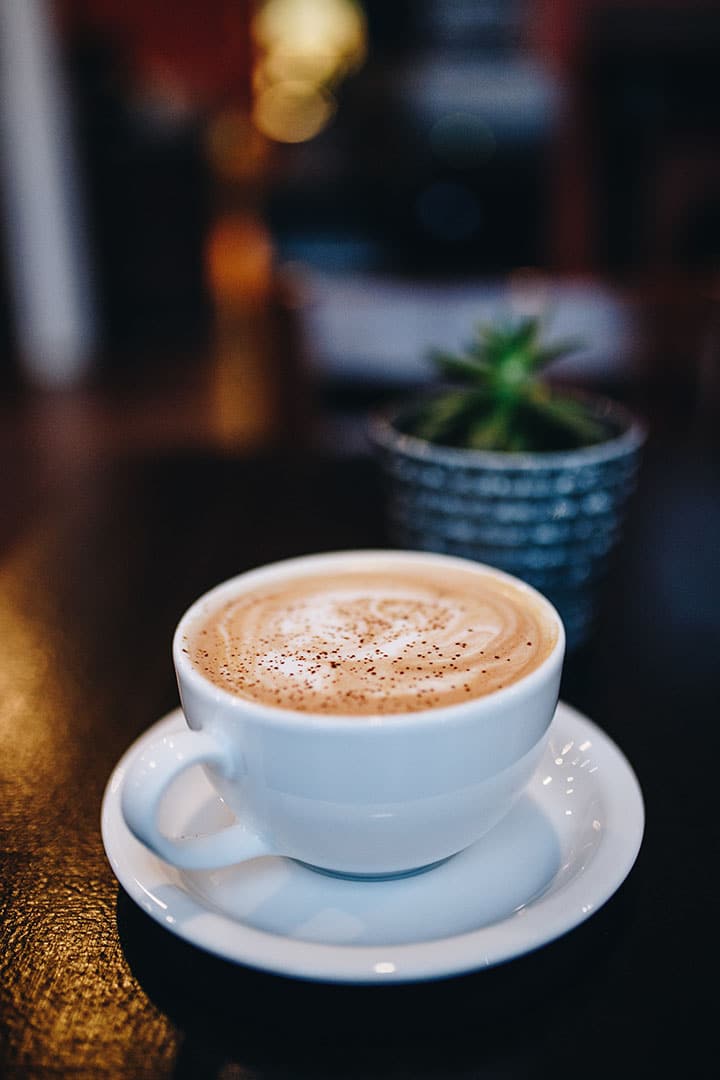 Now that all the stress of the move is over, I can't tell you how happy I am to be home! Things have come a long way since I last updated you so here's an update…
My New Car
I got a new car! This is probably the one thing that has excited me the most. Believe it or not, I've never had a brand new car before and after 15 years in England with NO car, I couldn't be happier!!
I got a Mazda 3 and it's beautiful! I love the color and it's so much fun to drive! Since getting it, I go out by myself all the time. When we lived in England I didn't have that luxury.
I love going grocery shopping on my own and I run errands every day with pure pleasure. It's little things like this most people wouldn't find exciting or fun, but am in my glory!
Our Backyard
We've been working hard to get the backyard ready for summer entertaining. So far we have the chill out section complete. We got a gazeebo, some really nice furniture, and a fire pit.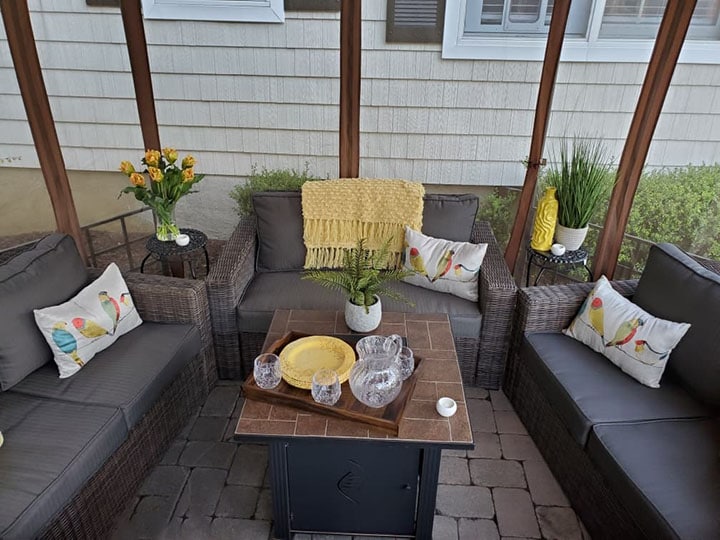 We hang out in there every night and we're just loving it!
This weekend we're having not one, but two parties. I am so glad to be entertaining with my friends and family with good food and drinks all the time. We've had guests almost every weekend since we got here. It's just amazing!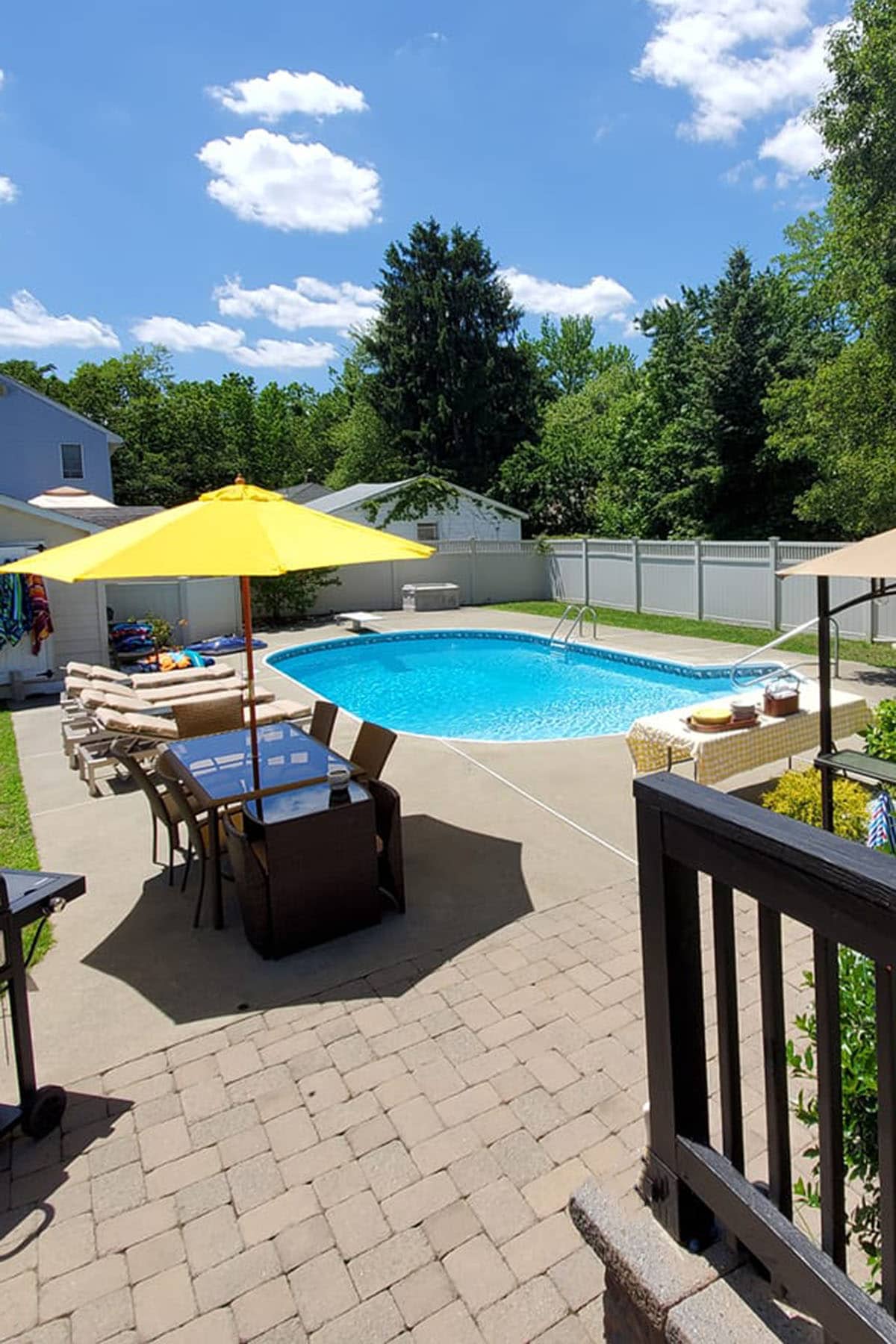 The Pool is Up and Running
It took a few thousand dollars, but we got the pool up and running!
My son has already spent hours playing and snorkeling around the pool. Water makes him happier than anything. His face just lights up as soon as he gets in and we're so happy to give him a wonderful first summer living in America.
I can't tell you just how happy I am. All of our preparation and stress has paid off because, after 2 years of hard work and planning, life just couldn't be sweeter!