This recipe for Chocolate Pots de Creme is an indulgent dessert, that's simple to prepare and will knock your socks off!
One weekend my husband and I were invited to dinner by friends. It was a bit of a last-minute thing and I didn't want to show up empty-handed. I didn't have a lot of time or ingredients, but after a quick inventory of the kitchen, I was able to whip these up in no time.
Why This Recipe Works
The addition of coffee and Vanilla enhances the chocolate flavor and cuts down on the sweetness.
It takes minutes to prepare and can be easily adapted with your favorite liquor.
How to Make Chocolate Pots de Creme
Heat the cream until hot (not boiling)
Pour the cream over chocolate, coffee, sugar, and vanilla.
Whisk the egg yolks. Add to the cooled chocolate cream mixture.
Divide the mixture into dessert dishes and chill, covered, for an hour. Or until set.
Serve and enjoy!
Which Chocolate Is Best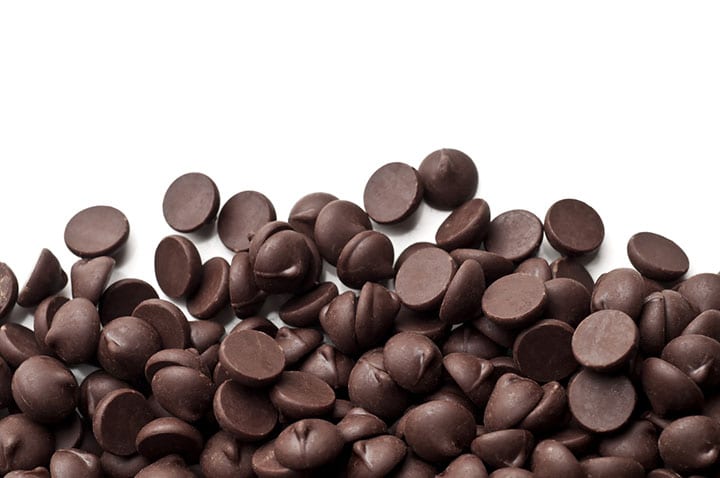 When I make chocolate desserts I always use Dark Chocolate which is around 54.5% Cacao as it melts easily and tastes better.
You can use the same chocolate as I do in this recipe by clicking here. (As an Amazon Associate, a small commission is made from qualifying purchases).
That said, you can use semi-sweet, bitter-sweet, dark, or milk chocolate.
Step by Step Instructions
In a small saucepan or the microwave, heat the cream just until hot.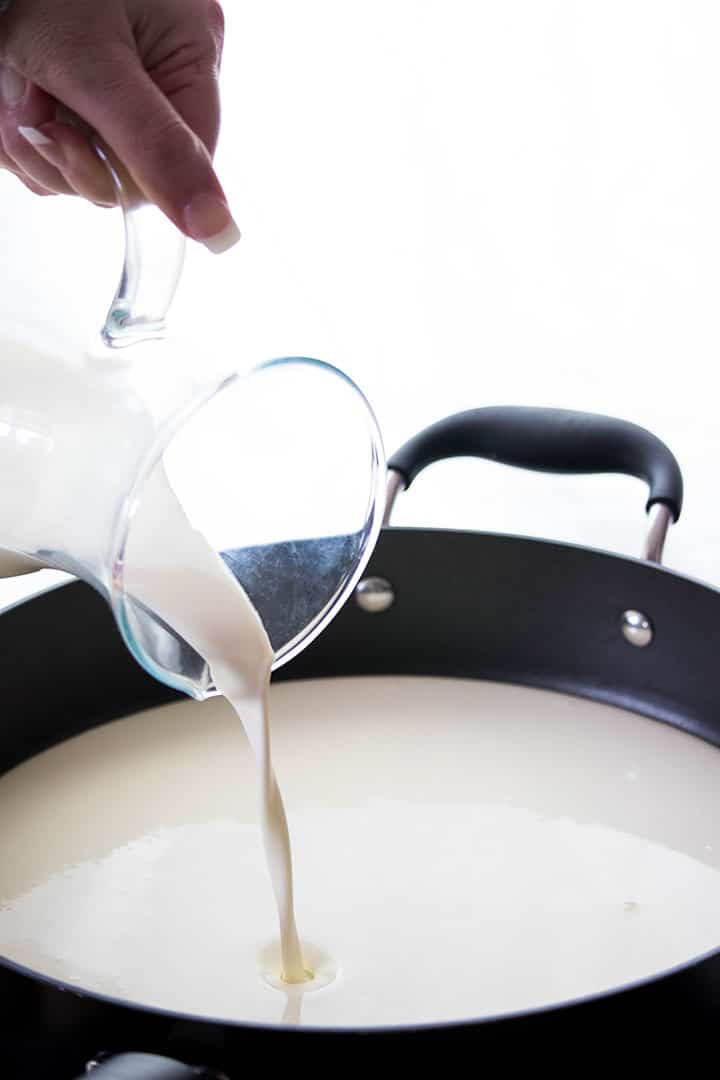 Place the chocolate, coffee granules, and vanilla and sugar into a medium mixing bowl. When the cream is just hot (forming bubbles), pour it over the chocolate mixture.
Let it stand and cool slightly before adding whisked egg yolks. Mix to combine.
Pour the chocolate mixture into dessert glasses dividing it evenly. with plastic wrap and refrigerate for at least 1 hour.
Serve with chocolate shavings and enjoy!
Other Uses for This Recipe
As an indulgent filling for cakes or pastries.
Whipped into a fluffy frosting.
Use it as a dip for fruit.
As a filling in sandwich cookies
Stay Updated
Receive new recipes & dinner ideas straight to your inbox!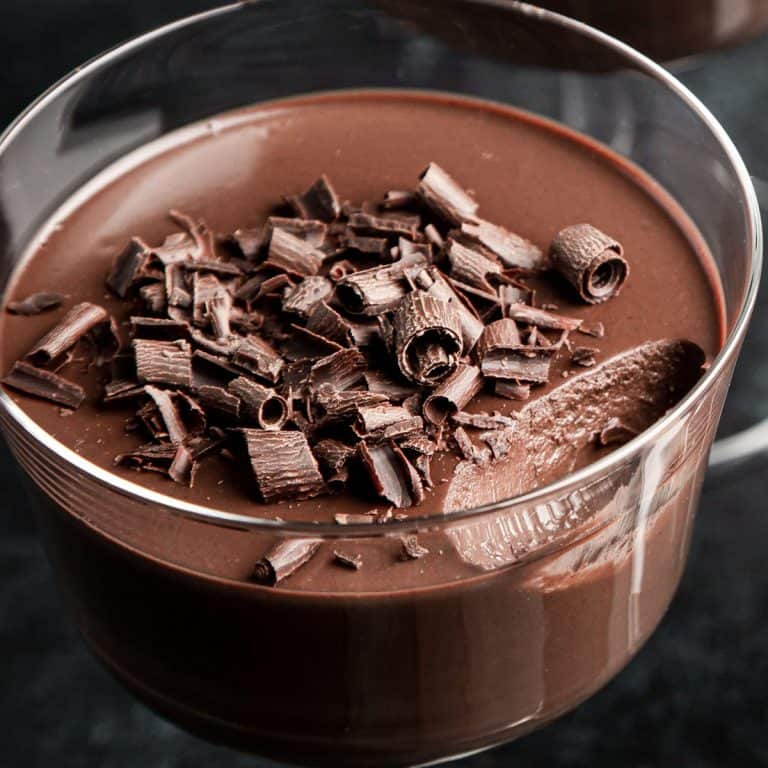 Let's Make Chocolate Pots de Creme
A luxurious, quick and easy recipe using just three ingredients that can be used in a wide variety of baking.
Prep10 minutes
Cook5 minutes
Total1 hour 15 minutes
Refrigeration Time: 1 hour
Serves: 6
Ingredients
1½ cups whipping cream heavy cream and double cream are also good options.
12 ounces bittersweet/dark chocolate chopped
2 tbs sugar
4 egg yolks
1 tsp vanilla
1 tsp coffee granules
1 pinch kosher salt
Instructions
In a small saucepan or the microwave, heat the cream just until hot.

Place the chopped chocolate in a medium bowl and pour the hot cream over it. Let stand for 5 minutes.

Whisk egg yolks thoroughly and combine with the chocolate and cream.

Add the vanilla, coffee and salt and whisk until smooth, then cover with plastic wrap and refrigerate until cool and slightly firm, anywhere from 1 to 3 hours (different chocolates take different times to set back up after melting). You are looking for a spreadable consistency.

For a whipped frosting, using a mixer whip (or beat) the mixture at medium speed until light, fluffy and forms stiff peaks, about 3 minutes. Makes about 2 cups of frosting (enough for 12 cupcakes).

Cover the pots de creme with plastic wrap and refrigerate for at least 1 hour.
Tips + Notes
Use good quality chocolate that is no less than 54% Cacao to avoid problems with the pots de creme setting.
Boiling can cause a skin to form on cream so try to heat until just before boiling point.
If you use sweeter chocolate you may want to omit the sugar.
Nutrition Information:
Calories: 401kcal (20%)| Carbohydrates: 24g (8%)| Protein: 2g (4%)| Fat: 32g (49%)| Saturated Fat: 19g (119%)| Cholesterol: 83mg (28%)| Sodium: 25mg (1%)| Potassium: 209mg (6%)| Fiber: 2g (8%)| Sugar: 18g (20%)| Vitamin A: 890IU (18%)| Vitamin C: 0.3mg| Calcium: 56mg (6%)| Iron: 1.8mg (10%)
Update Notes: This post was originally published on Apr 16, 2014, but was republished with new photos, step by step instructions, tips, and FAQs in Jan of 2020.