Blueberry Pie just got a sweet and lemony makeover with this dessert recipe for Blueberry Lemon Shortbread Tart.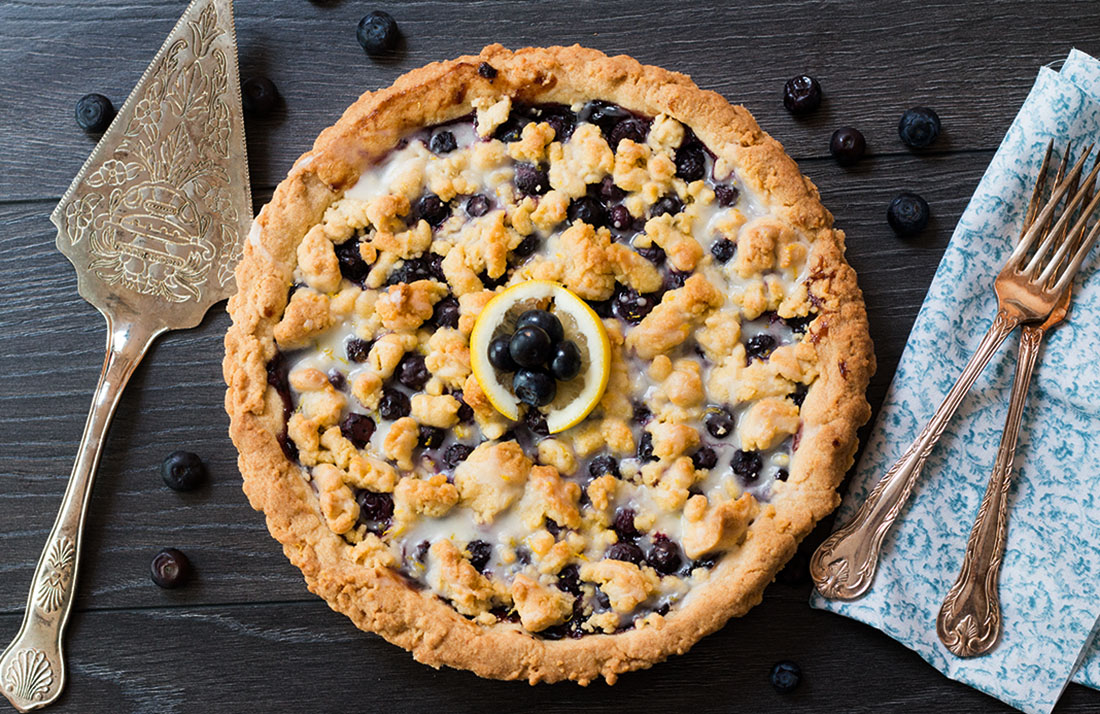 This tart has a buttery, lemon infused, melt in your mouth shortbread base with a luscious, sweet blueberry filling.  To top it off, a crumble of the lemon shortbread.
It's a summer dessert you won't soon forget.
I adore blueberries.  Just do a search of my recipes and you'll find a lot.  Every summer, I try to find new and inventive ways to use them.
Last summer I posted my recipe for Cherry Vanilla Shortbread Tart which was a really big hit.
The other day, my husband had a craving for the cherry tart and asked me to make it.
The cherries were frozen, but I had fresh blueberries so I decided to use those instead.
I'm sure substituting the cherries for blueberries in the recipe, would have been delicious with vanilla shortbread, but one of my very favorite flavor combinations is lemon and blueberry so that's what I used.
Now you might think it's kinda mean to not make what my husband asked for and maybe it is, but that's life with a food blogger – you very rarely get to eat the same dessert twice!
Was he disappointed – I assure you once he tasted it, he was very happy with what he got.
Making it was really simple.
I use a food processor to make the shortbread which make it really quick and easy.
Add a third of the dough to a greased, loose bottom tart pan.
Press it into the pan.
Spread the bade with Blueberry preserves (if you can't find it, raspberry works really well).
Cover with fresh blueberries.
Then crumble with the remaining shortbread.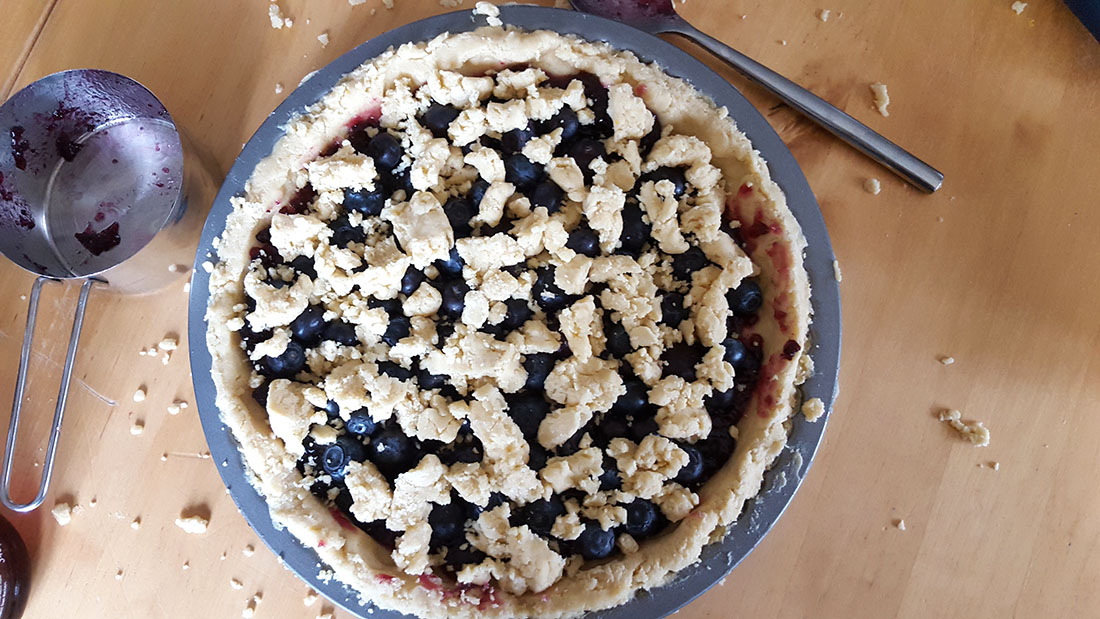 Bake for 40 -45 minutes, cool, drizzle with icing and serve.
NOTE:  If your Blueberry Preserves/Jam is quite sweet, you may want to skip the icing.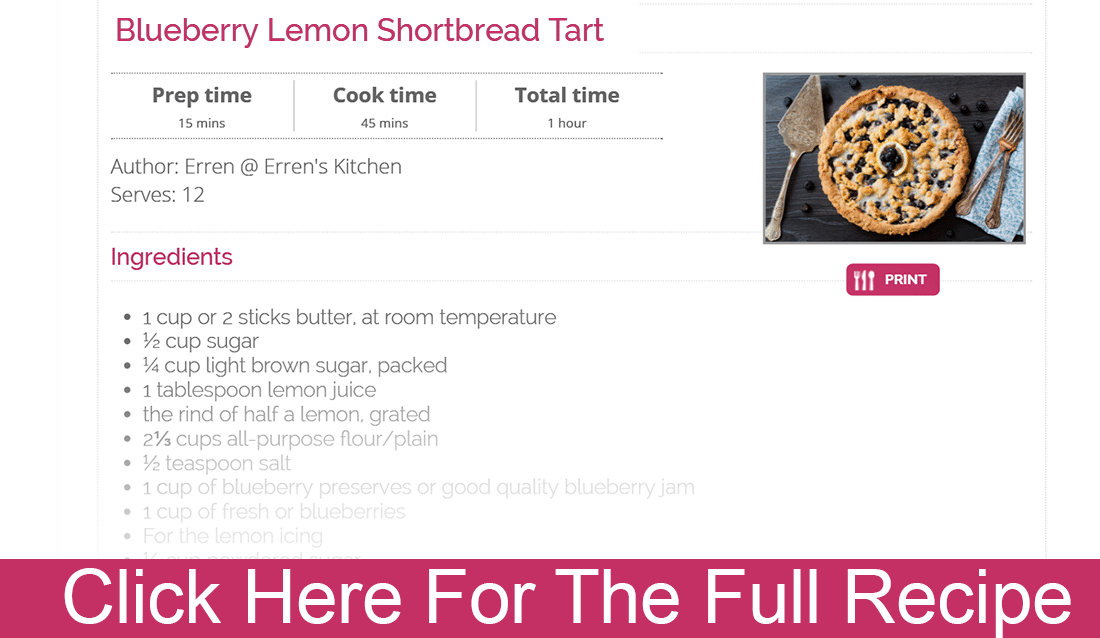 Love blueberries?  Try some other recipes here on Erren's Kitchen.