This recipe for Sicilian Lamb is cooked in a fresh tomato & red pepper sauce.  It's packed with flavor and and the perfect pick-me-up on a cold day.  
I love lamb.  To be honest, I'm not a big lover of meat, but I love any meat that braised making it tender and moist.  I love the kind of meat that melts in your mouth.  If that sounds good to you, than this dish is definitely for you. I make this dish on a regular basis in the cooler months.  When the warmer weather comes to an end, it's one of the first things I make.  There probably isn't anyone who's eaten in my house that hasn't eaten (and loved) this dish.
I think the thing I love the most about this dish is that it's made from simple, fresh ingredients and I love cooking from scratch leaving out any preservatives or chemicals that are added to packaged foods these days. It's really simple to make.  It starts with cutting the vegetables up into large chunks, adding them to a roasting pan, coating them in olive oil and seasoning.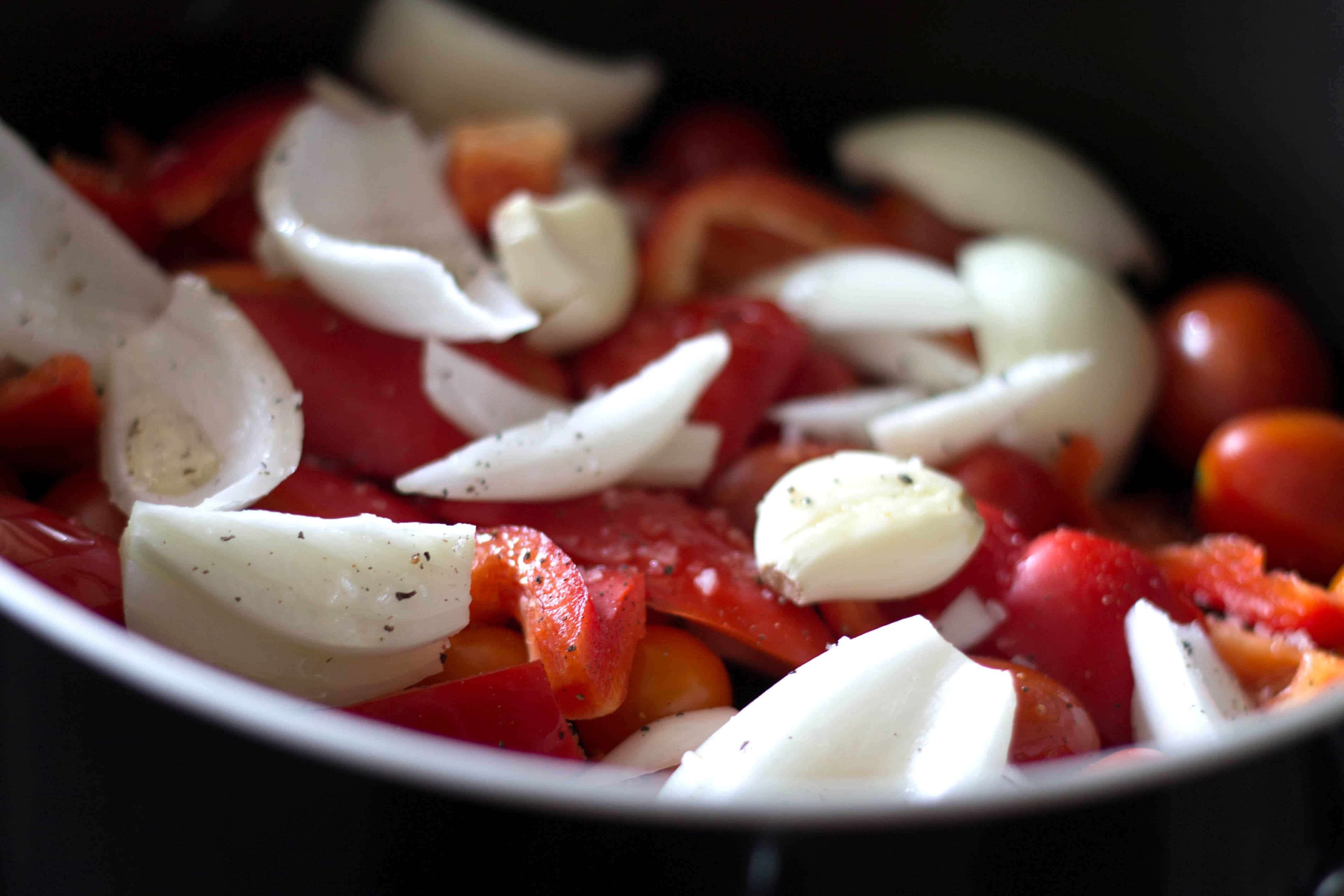 Roast for about a half hour.
Add to a food processor and puree until smooth.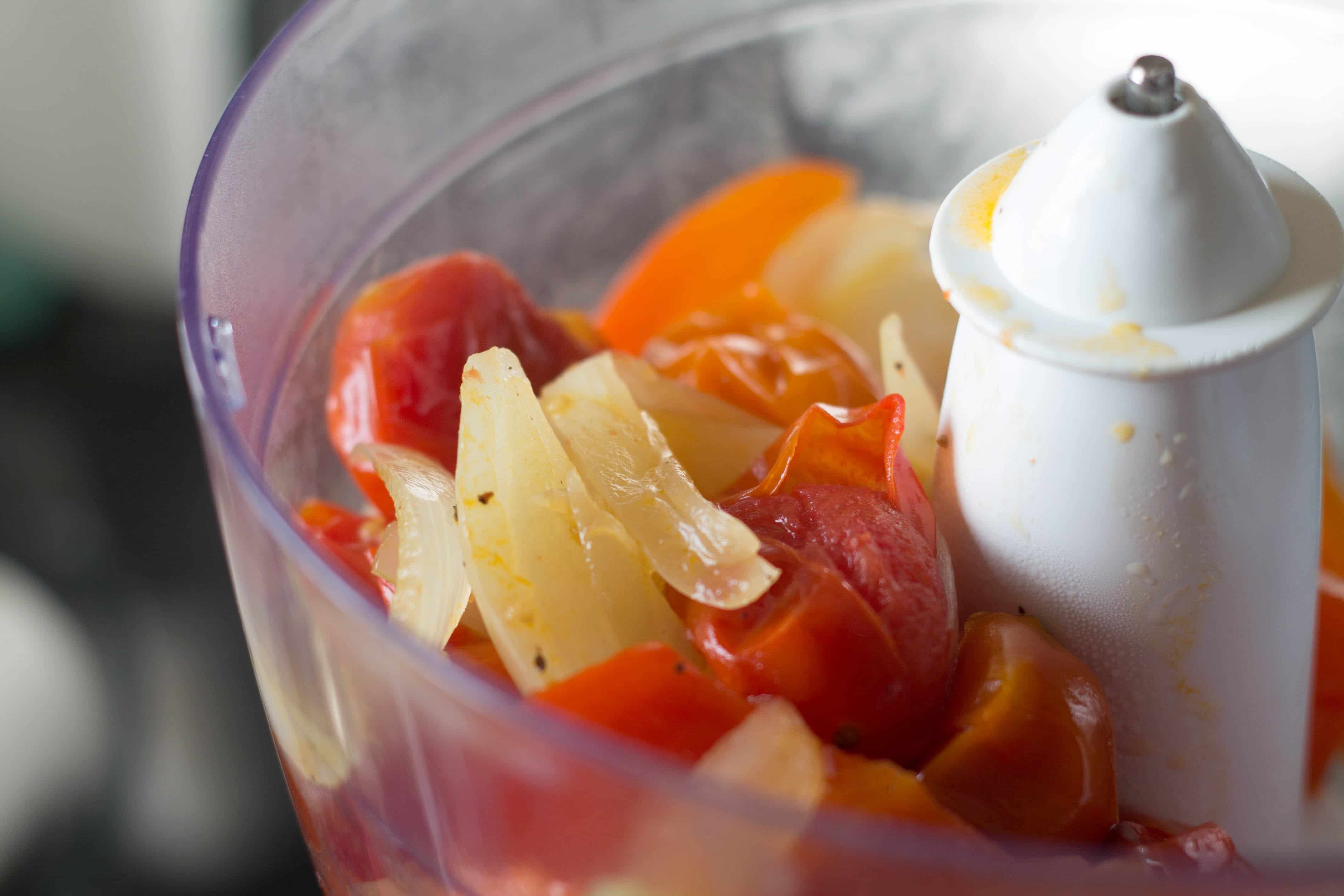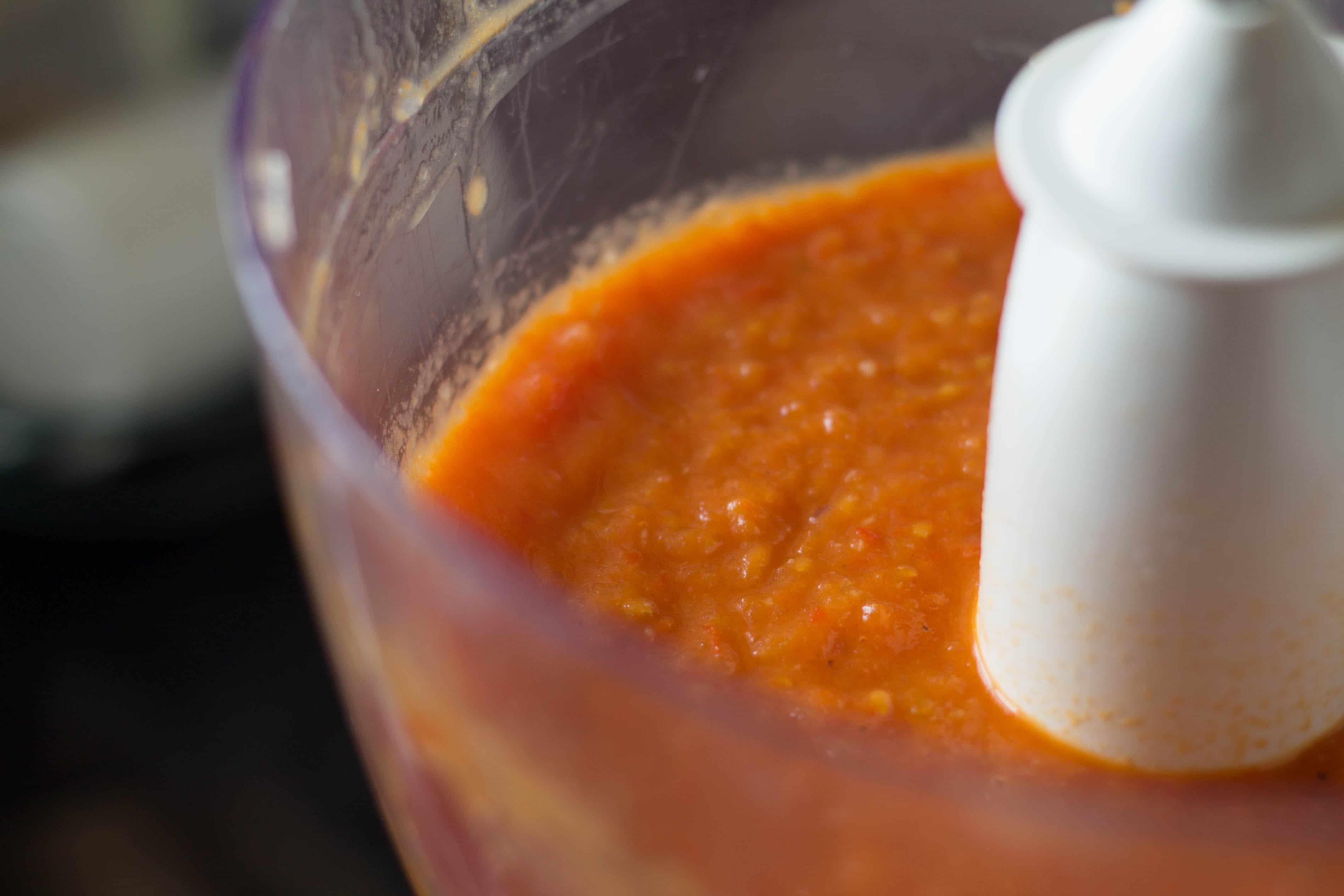 Brown the lamb, cover with the sauce and simmer for about an hour.
I serve it with spinach and buttered noodles, but you can serve it with any side dish you want.