This recipe for Salted Caramel Ice Cream Sandwiches is a sure fire winner for kids and grown-ups alike.  Who doesn't love an ice cream sandwich? And with the added decadence of the salted caramel – this recipe will not disappoint!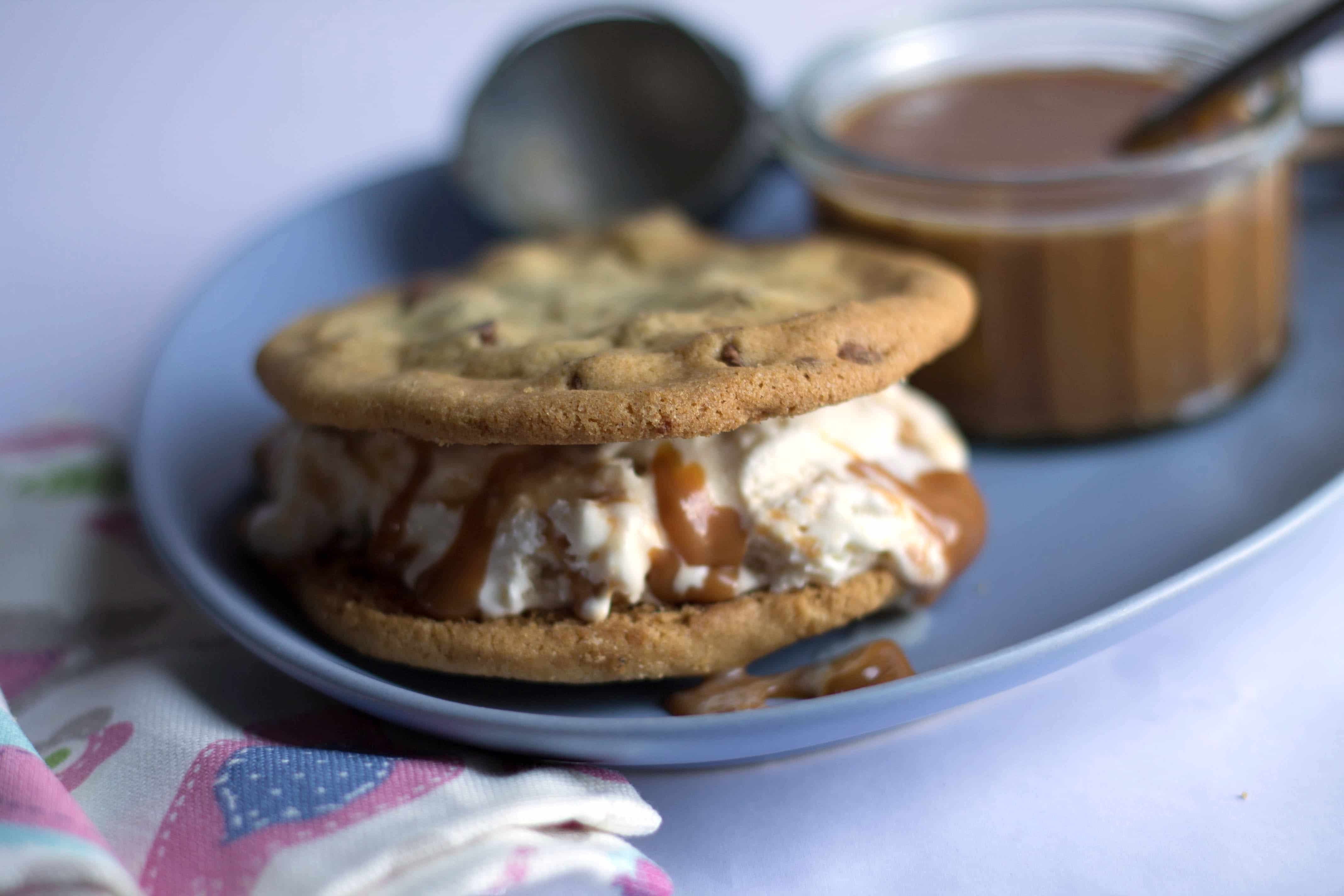 There aren't many things that are better than ice cream.  Cool, creamy and indulgent – to me, it's one of the best things on earth.  So give me ice cream combined with chocolate chip cookies, and salted caramel, and I am in dessert heaven!
Ice cream sandwiches have come a long way since I was a kid.  Back then, they were good, but these days they are new and improved with amazing modern twists like this one. Forget the soggy, soft sandwiches of yesteryear and welcome this superior version that's made with homemade buttery cookies and caramel!
For this recipe, I used high quality, store bought vanilla ice cream that I put my own homemade spin on, by adding salted caramel to the softened ice cream and re-freezing to set.  I also used my recipe for chocolate chip cookies, but you can use store bought if you're short on time. I saved some of the caramel to warm and drizzle over the ice cream when I made the sandwich.  This was a added indulgence that really made the dish!