This recipe for Salted Caramel & Dark Chocolate Blondies is rich and indulgent! It's a recipe you won't soon forget and you'll be making again and again!
Let me just start by saying that this recipe is one of my crowning glories!  It is unbelievably delicious!  I will warn you – these are rich, but the salted caramel takes away from the sweetness of the Blondie and the dark chocolate balances it out perfectly.  I really think if you tried making these topped with milk chocolate, they would be over the top sweet and you'd be hard pressed to be able to get through more than a couple of bites.
Since creating this recipe for salted caramel, have been obsessed with the stuff and have made quite a few recipes featuring caramel.  If like me, you love caramel – check out some of my other recipes below…
These really are amazing and the perfect example of why I'll never be very thin! 🙂  To make them, start with the chocolate chip cookie dough for the base.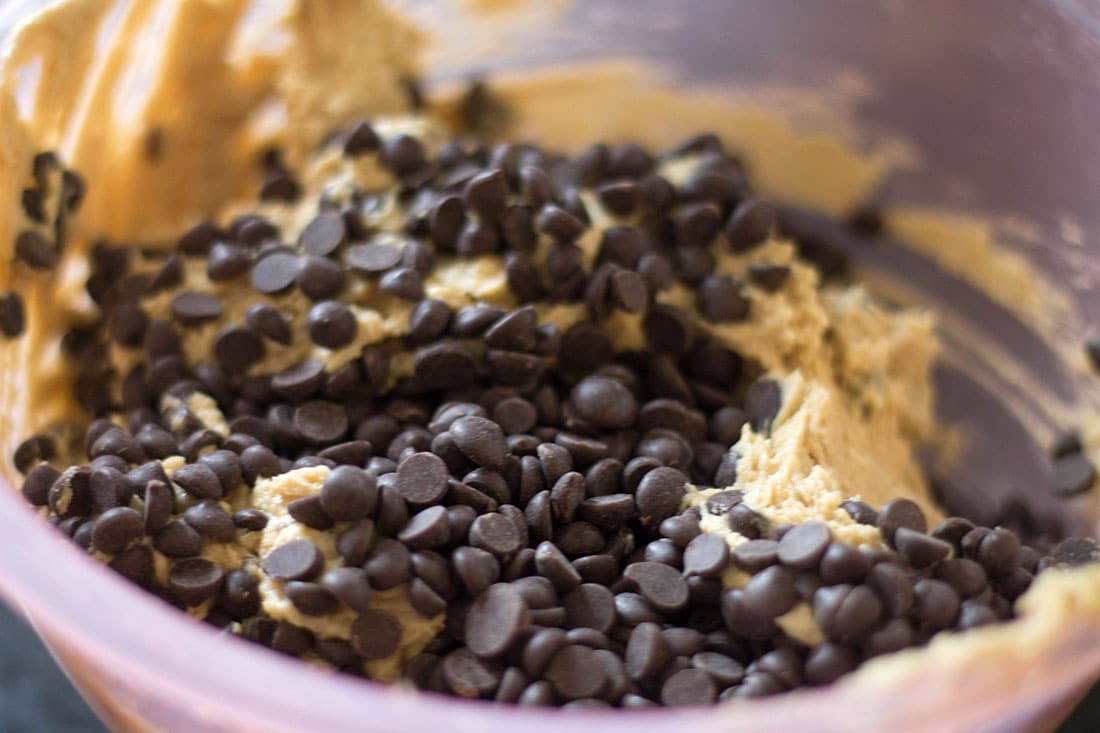 I use a silicone pan for this recipe because I find it's the easiest way to remove it from the pan.  With a silicone pan, you just pop it out in one piece and there's no breaking or sticking to the pan.  If you're in the US, you can one like mine from Amazon here. You'll find it under baking pans.  If you're in the UK, click here.
You can also try lining the pan with non stick foil or using baking paper, but I haven't tried these methods and can't guarantee you won't run into problems. Just keep in mind, if you use a silicone pan that isn't fitted with any sort of frame (which will be floppy when you hold it), make sure to put it on top of a cookie sheet before filling it to keep it stable and to avoid disaster when moving in and out of the oven.
I've been making caramel for a long time, but I know it's not an easy thing to master so if you want to melt down store bought caramel – I won't judge.  Just be careful because any caramel will get really hot.  It's not something you can taste before cooling.
The caramel get's poured onto the base while it's still hot (just make sure the base is cooled before adding the caramel so it doesn't absorb into it).  Let the caramel cool and set before adding the chocolate layer.  I know this might seem like a lot to do, but I promise you – it's so worth it!  I cool mine in the fridge.
Once the caramel sets, you can top it with the melted dark chocolate.  Spread it evenly over the caramel.  You can put it in the fridge to set.  I leave mine in the fridge for a good few hours and then take it out about 30 minutes before serving.
Tip:  when you are ready to slice it, heat the knife before you cut it (be very careful bot to touch it when slicing).  The knife will easily go through the chocolate without cracking it and it will give the caramel that beautiful ooze.  Your guests will love it!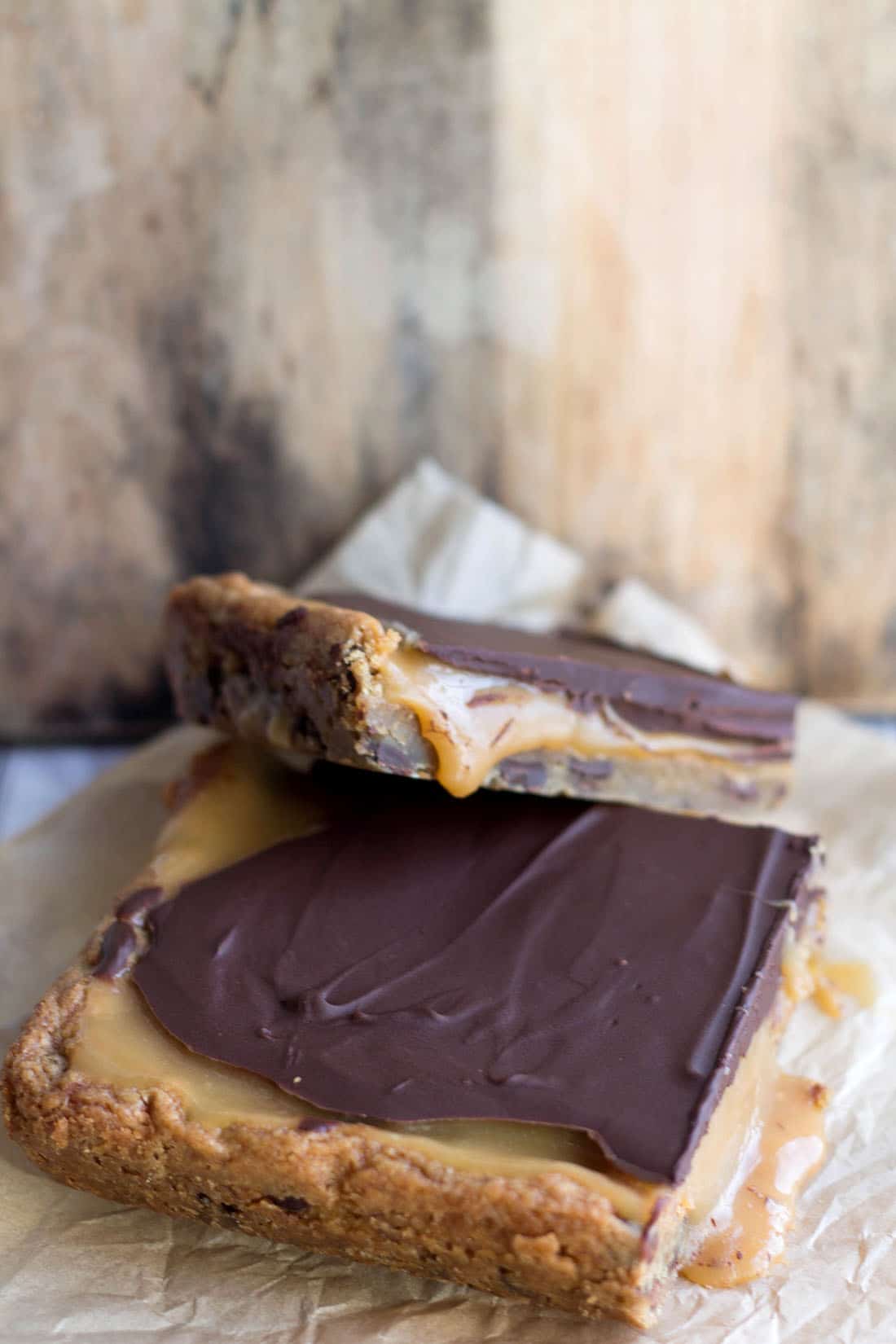 Never Miss A Single Recipe!
Join the free Erren's Kitchen mailing list and get all the latest tasty goodness straight to your inbox!