This recipe for Quick and Easy Thai Red Curry makes a simple, fragrant, and zingy curry that the whole family will enjoy.  Its ready in just 20 minutes, so it will soon become a last minute favorite!  You can make this recipe as spicy as you like and experiment with different meat and fish.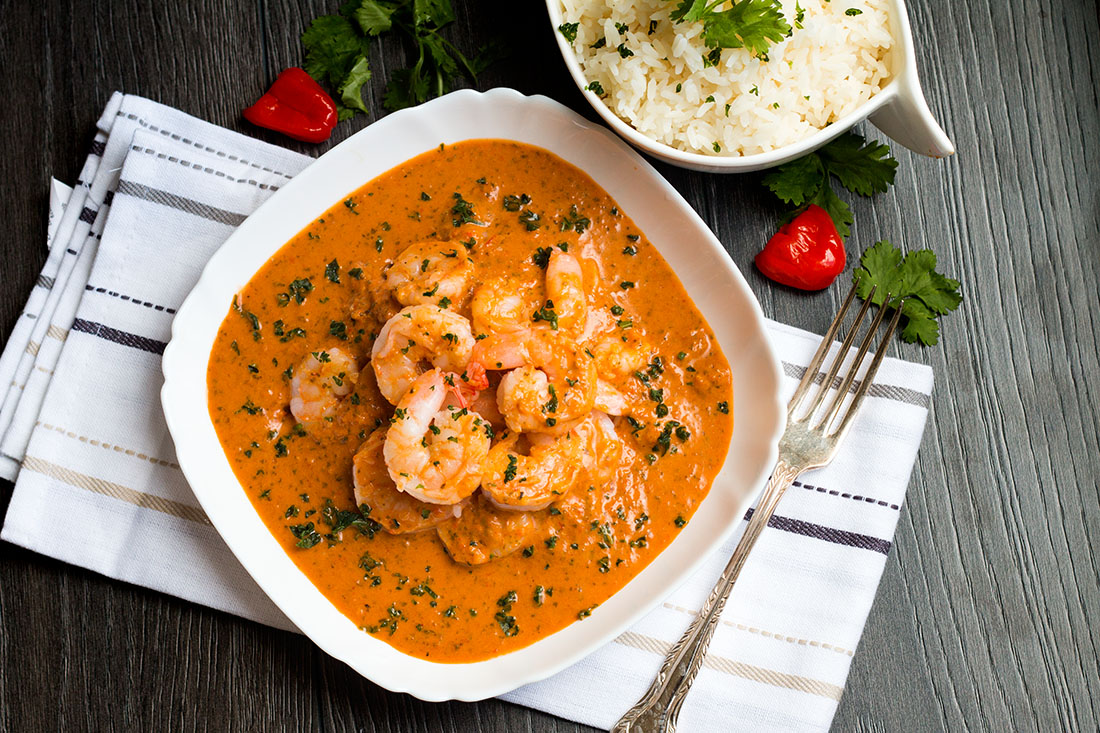 *This is a sponsored content written by me on behalf of Peppadew®. The opinions and text are all mine.*
I LOVE Thai Food!
I can eat it every day of the week.  I know I don't do a lot of Thai recipes, but that's only because they aren't usually that straight forward to make and use a lot of exotic ingredients that are hard to come by.
Not this recipe!  This recipe uses ingredients that can be bought in almost any grocery store and the best part is – it takes only minutes to prepare!  You are welcome!
When ordering Thai food, I don't always order curry because due to medication, my stomach can't handle a lot of spice.  So if I do order a curry, it's usually a Mussaman Curry (see the image below).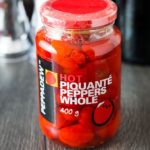 But thanks to my friends at  Peppadew®, I'm finding it really easy to adapt dishes that I wouldn't normally be able to eat. Peppadew® makes these amazing little piquanté peppers that can be bought in both mild or hot.  I use the mild which provides a sweet heat that my stomach doesn't object to at all.
This recipe also uses Peppadew® Red Roasted peppers, which are my favorite because they really are pack full of flavor.
Both types of Peppadew® peppers (say THAT 3x fast) are available in most grocery stores or for more information you can visit their website.
Here are some other recipes I've created using Peppadew® peppers:
Okay, Peppadew®  love-fest over – back to my curry!
Making the paste is super simple. You throw the ingredients into a food processor and whizz until smooth.
I mean what could be simpler?
Heat some olive oil in a pan and cook for a few minutes.
Add some coconut milk and simmer for about 10 minutes.  Add cooked meat, vegetables or fish.
I added frozen, raw shrimp and cooked them quickly in the sauce.
And that's it!  In just 20 minutes, you have a beautiful, simple Thai Red Curry!
Never Miss A Single Recipe!
Join the free Erren's Kitchen mailing list and get all the latest tasty goodness straight to your inbox!