This classic plum upside-down cake from makes a lovely center piece to any table.  The fruit and sugar make a warm, sticky & sweet sauce.  Serve it warm for even more of a treat!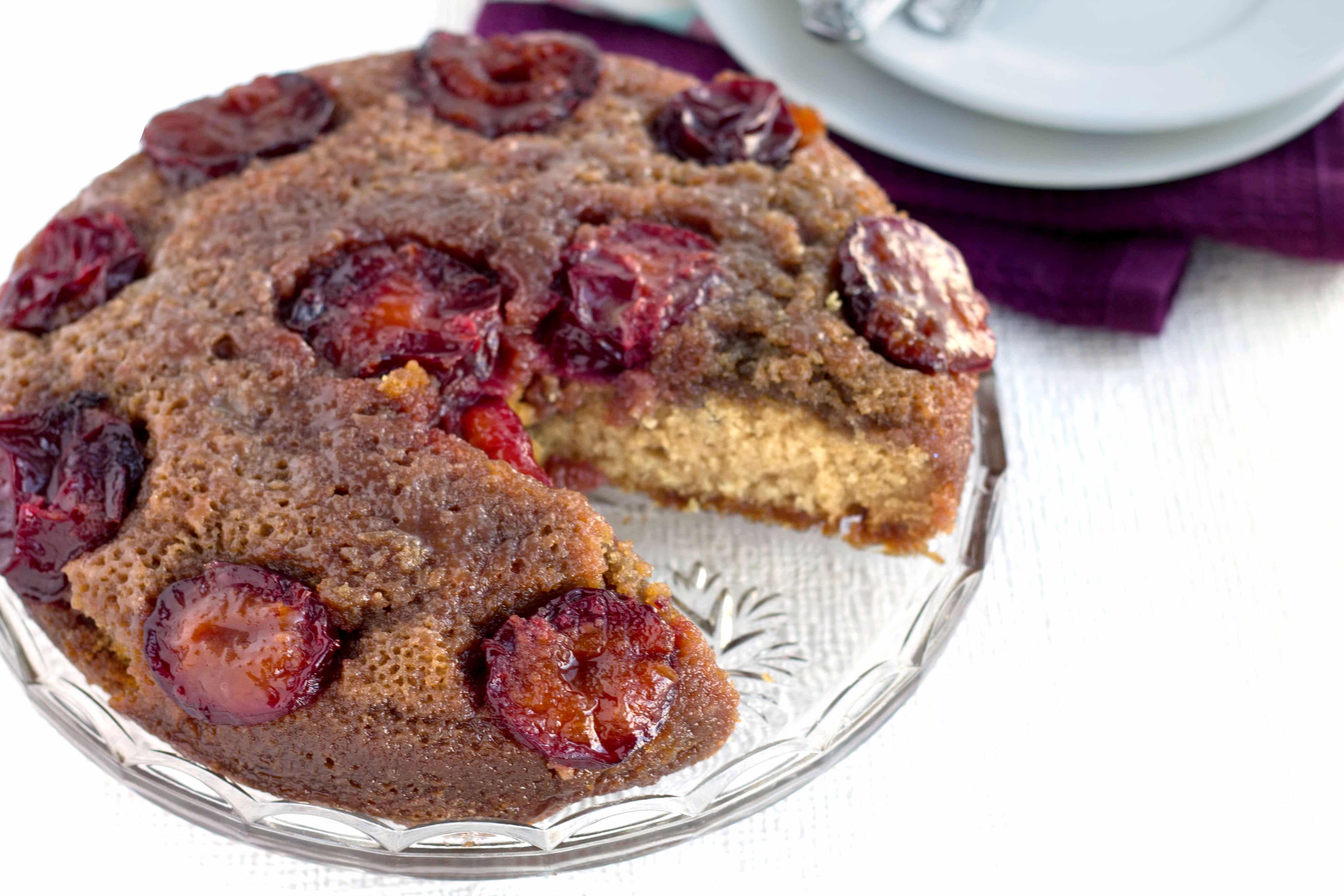 It's funny how many recipes I end up coming up with because my son has a loose tooth and can't eat fruit I bought for his school lunches.  This is one of those recipes.  I had a banana upside down cake go horribly wrong a couple of weeks ago and I've been looking for an opportunity to redeem myself.  I didn't have many plums left so I almost didn't make this.  I thought about a crumble or some muffins, but decided that the cake didn't have to be covered with fruit because I knew the juice from the plums would be more than enough to add flavor and I was definitely right.  This cake come out amazing.  It was so good, and so beautiful that I've added it to my Thanksgiving menu.  I know it's a bit retro, but retro rocks and this is going to make a fabulous centerpiece my dessert spread!
The best part of this cake is how simple it is to make.  I started with placing the fruit in a well greased cake pan.  I used a 9″ spring form pan, but any deep pan with the same type of dimensions will do.  Just be careful – if you're not 100% sure that your spring form pan has a good seal – don't risk it.  If it leaks, it will make a huge mess of your oven!
Then I melted some butter with some brown sugar and poured it on top of the fruit.
Then I made the cake batter and poured that on top of the fruit mixture.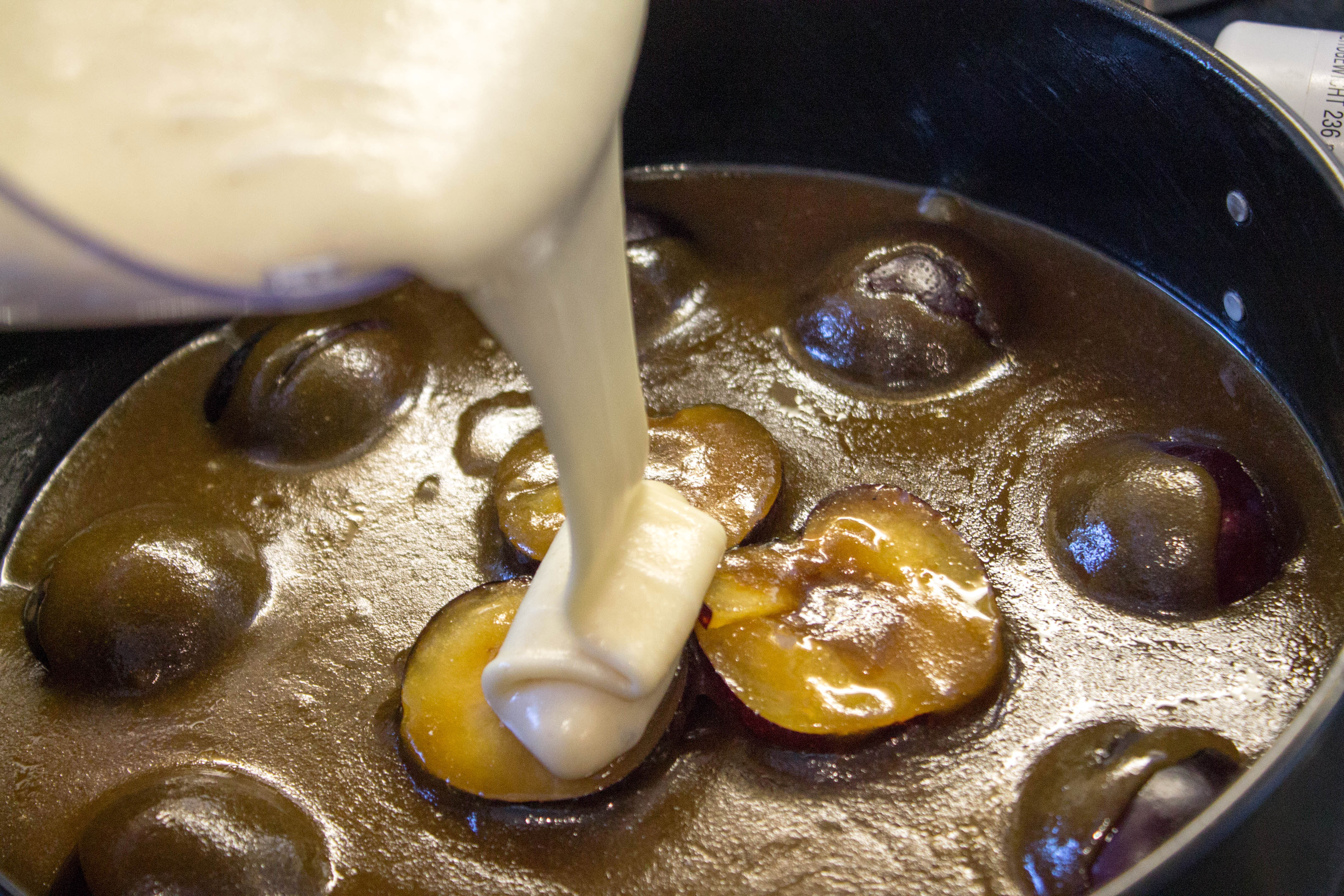 Baked it for an hour and it came out with an amazing sticky, sweet and delectable sauce!  We ate it warm and I highly recommend it, but I must admit that it tasted great at room temperature as well!