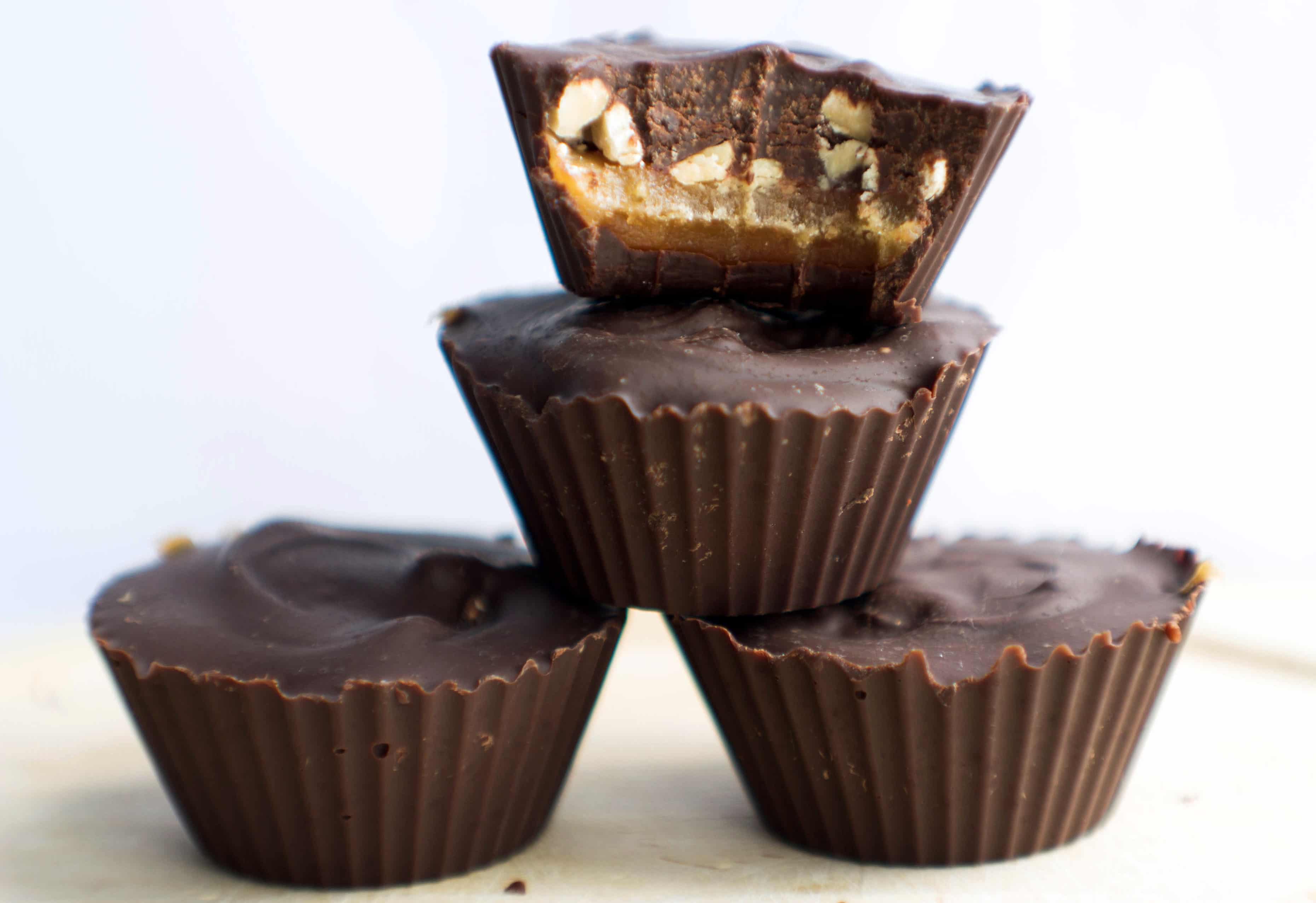 This recipe for homemade snicker cups is truly delightful.  My husband is a chocoholic.  He'll tell you he can go without it, but I have my doubts.  He's been enjoying all of the baked goods I've been making, but he prefers proper chocolates rather than cookies or cakes.  I made these especially for him.  It was my first attempt at candy making and I thought I'd have to have a few more attempts before perfecting the recipe enough to post, but they came out amazing!  Needless to say, my husband was a very happy man! I know snickers are milk chocolate, but I don't make anything with milk chocolate I only use dark chocolate.  If you prefer milk chocolate, feel free to use it instead.
To make these, I used 2 inch silicone liners.  If you're in the US, you can one like mine from my Amazon Shop here on Erren's Kitchen. You'll find it under Baking Pans & Molds.  If you're in the UK, click here.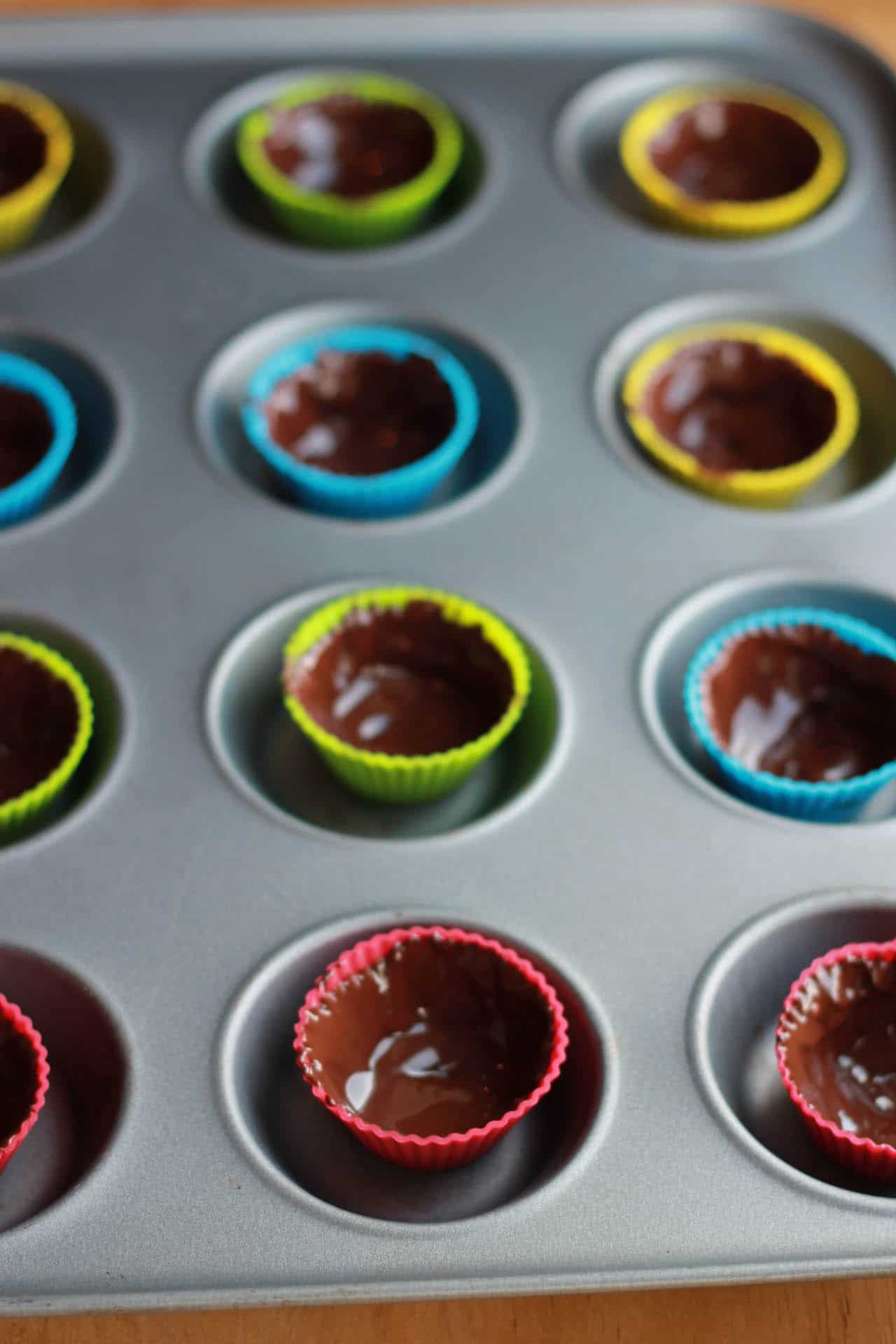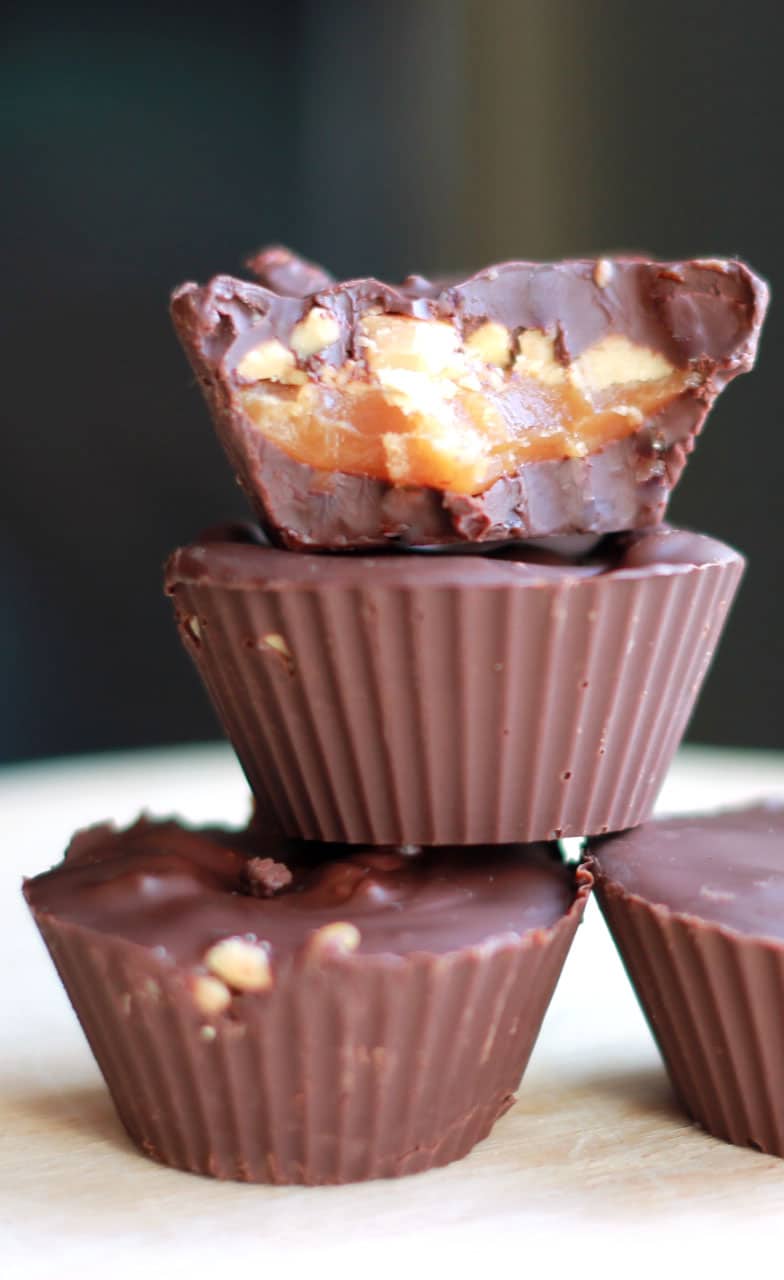 Please note that this recipe includes Golden Syrup which is common in English baking and I've fallen in love with it since moving here.  I think it adds an extra depth of flavor.  I know it can be hard to find in the US, so you can buy it on my shop.  If you require a substitution, in this recipe corn syrup can be used in it's place.