Once you try this recipe for homemade Oreo cookies, you'll never want the packaged ones again!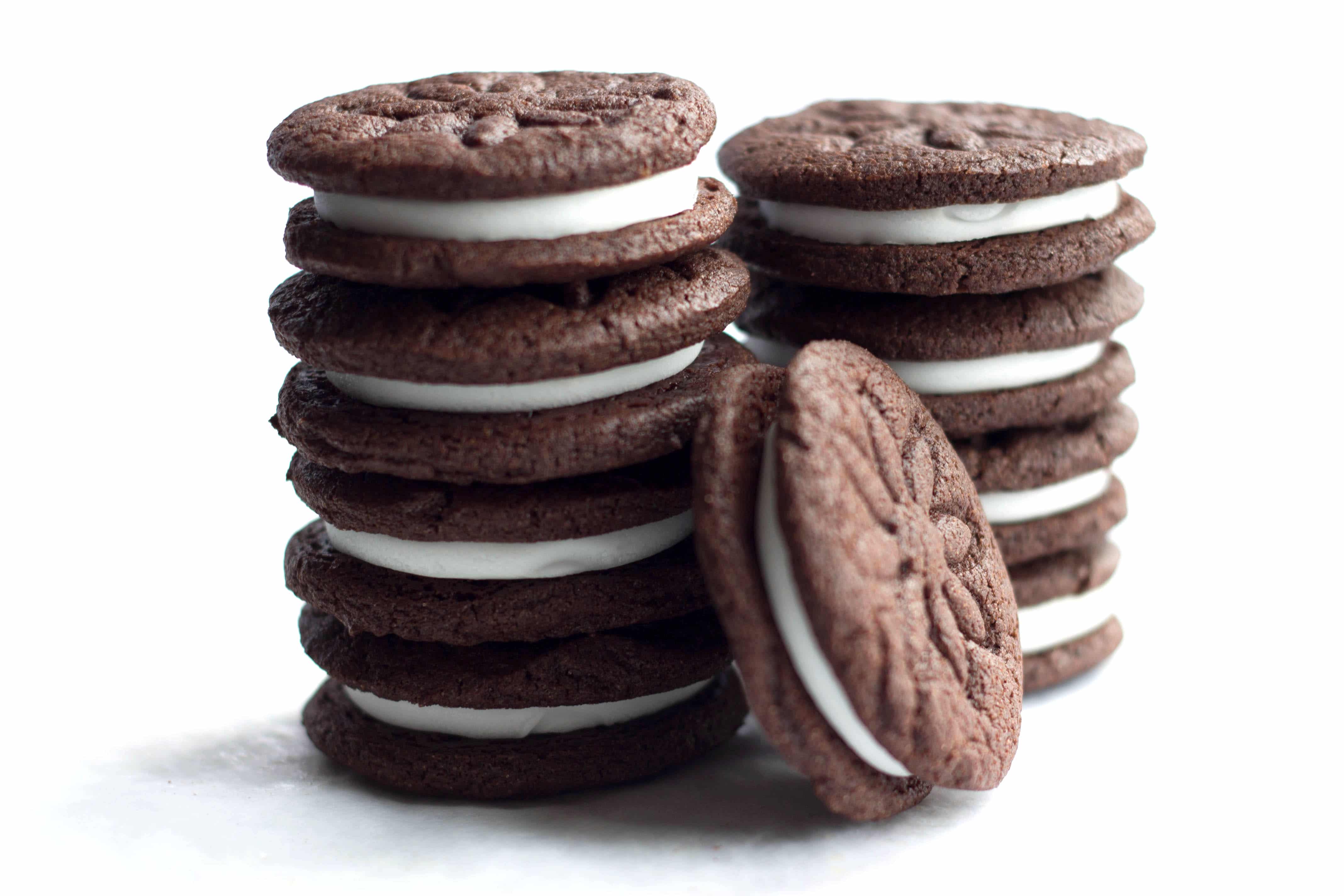 I have to admit that Oreo cookies are a guilty pleasure.  When I first moved to the UK, they didn't sell them here and I used to stock up every time I went home.  A few years later, they started making them, but they were different – much to my surprise, they were better.  They weren't half as sweet which wasn't actually a good thing because you could eat more in one sitting!  That said, I stopped buying them because they were just too over priced.  The packages in the UK are pitifully small and probably cost more than the large packages sold in the States.
I saw a cooking show recently where they made sandwich cookies using rolling fondant icing and it gave me the idea to do these little beauties!
If you want to make them look like mine, here's what you'll need – I used a double Sided Crinkled Cookie Cutter Set & for the flower print, I used a fondant press these are great for cookies and you can get them both on my shop UK visitors can get them here. Just be careful to not cut through the whole cookie with them with the press.  You only need to make a good indent.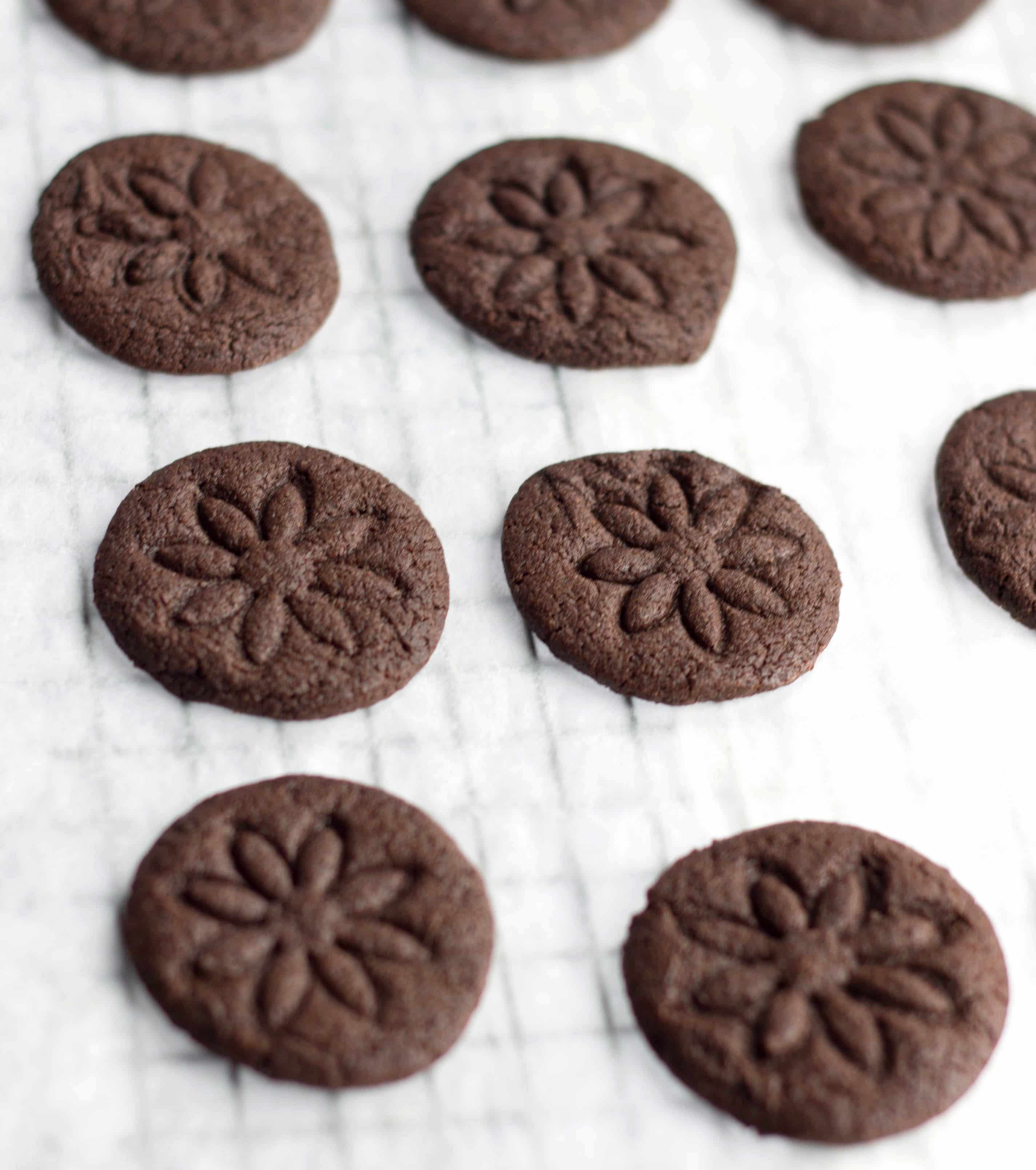 I have to stress how important it is to not over cook these cookies.  If even slightly burned, the intense chocolate flavor, will turn bitter and they will taste awful.  I intentionally made these cookies less sweet and more intense in flavor than the original Oreos to balance out the sweetness of the filling.  They really came out incredible and I hope you enjoy them!