Risottos have a reputation for being difficult to make, but this easy Bacon & Mushroom Risotto makes a one pot  dish changes that!
I know I've been using a lot of bacon and pancetta lately, but I got a big batch of it from the butcher and had to use it all while it was fresh because I really don't like to freeze cured meets.  Plus, if you ask me you can never have too much bacon!
I absolutely love risotto and used to hate making it.  All of those cooking shows that insisted I stand there and mix for 20 minutes straight really made it a chore to make.  Plus, any time I tried making it that way I ended up with a gloopy mess that was never the right consistency. I'm really stubborn though and hate when I'm not good at something.  I'm pretty sure my husband used to dread when I'd try tackling risotto again knowing he was going to end up with something that sat like a rock for hours after our meal!  Then one day I got a weight watchers risotto recipe from a friend that had absolutely no stirring!  That recipe changed my way of making risotto from that day forward.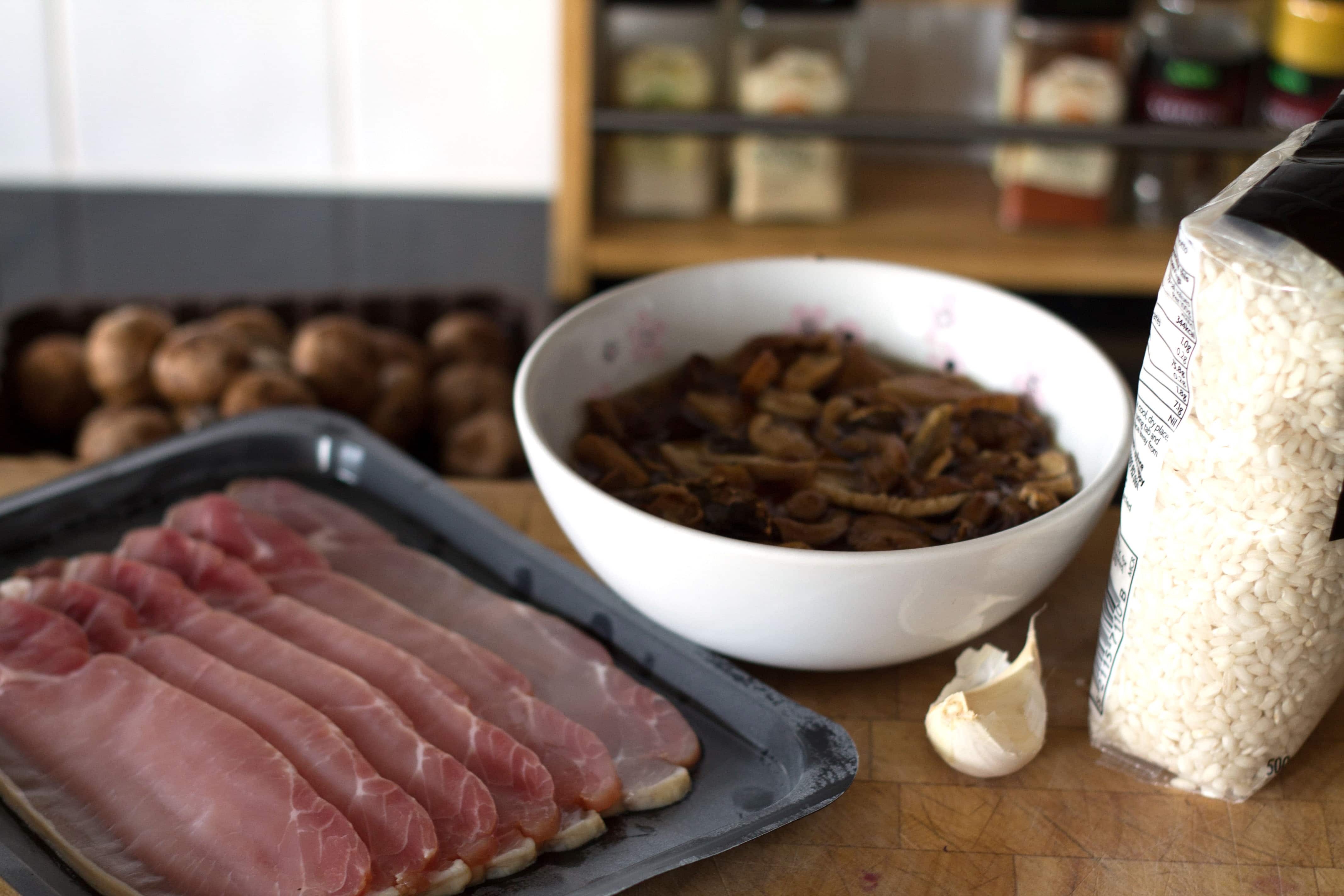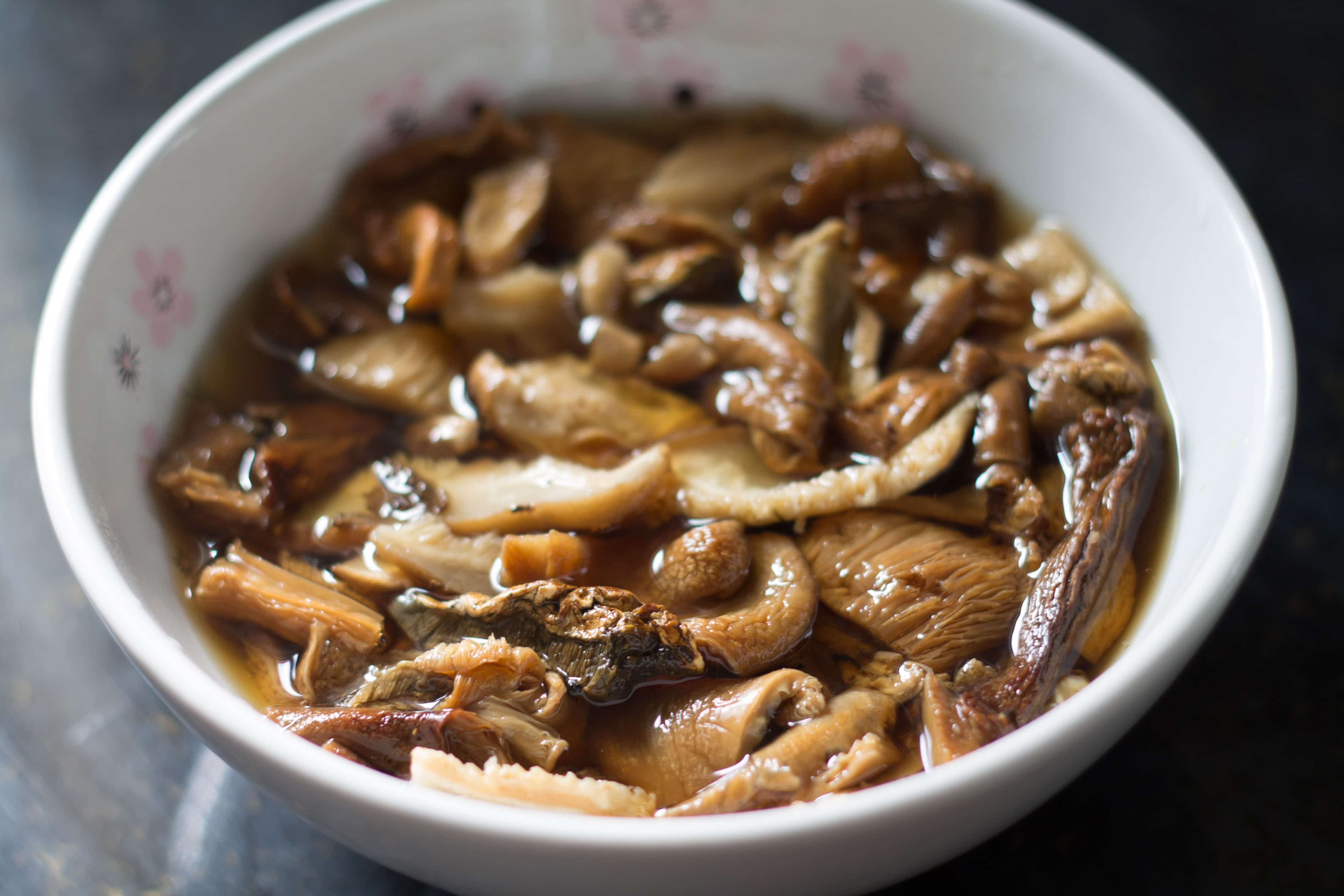 I know extra thick sliced bacon isn't always easy to find, but if you go to your butcher, they can slice it for you there.  If you have trouble, I'm sure thin sliced would work fine as well.  Just make sure you drain the extra fat before adding anything else.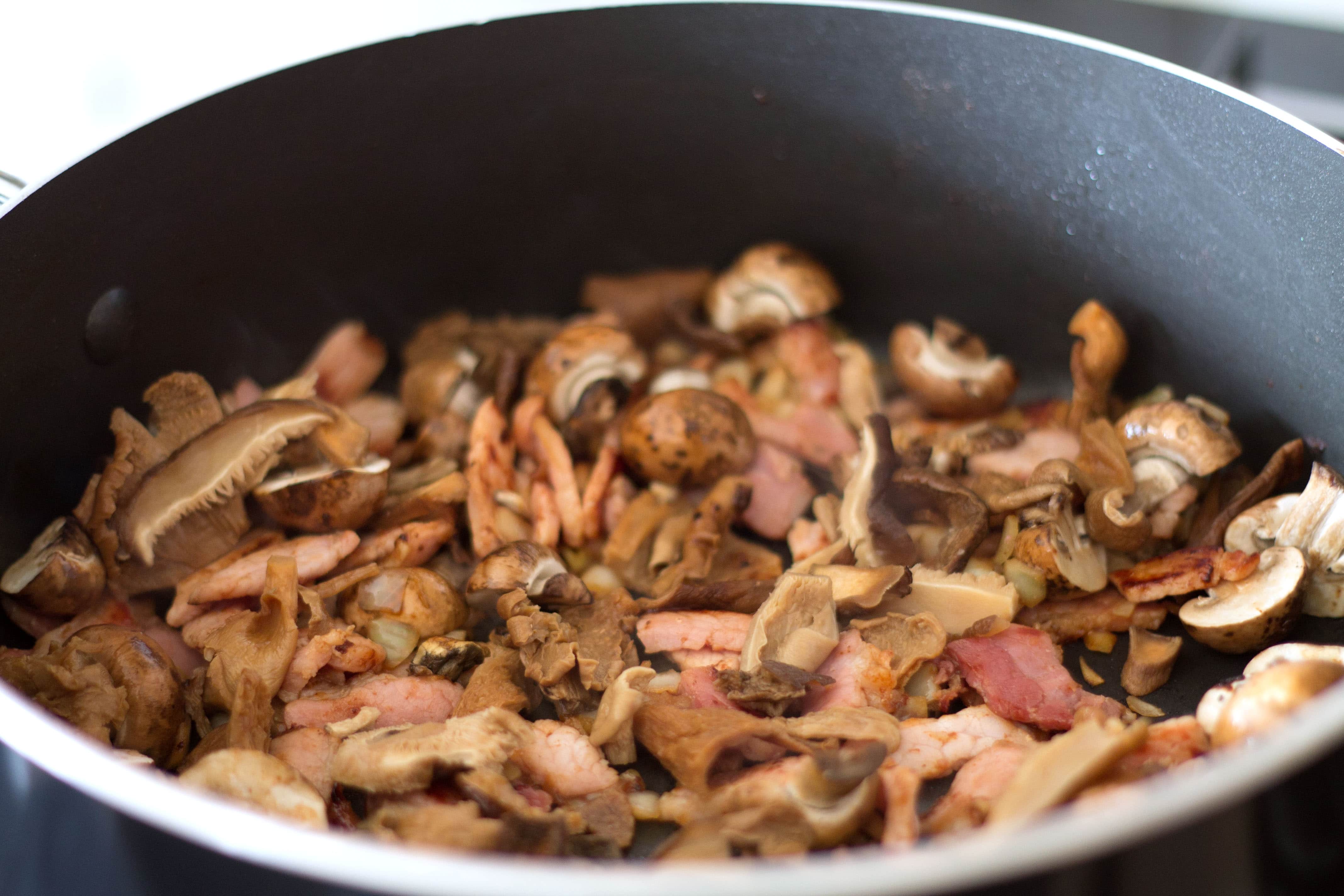 The bacon is the star of this dish.  It adds a smokey depth of flavor that is the perfect combination with the richness of the mushrooms.