This recipe for Cheesy Pasta Stuffed Roasted Squash is a colorful and beautiful dish that can be served alone as a vegetarian supper or as a side dish for holidays or dinner parties.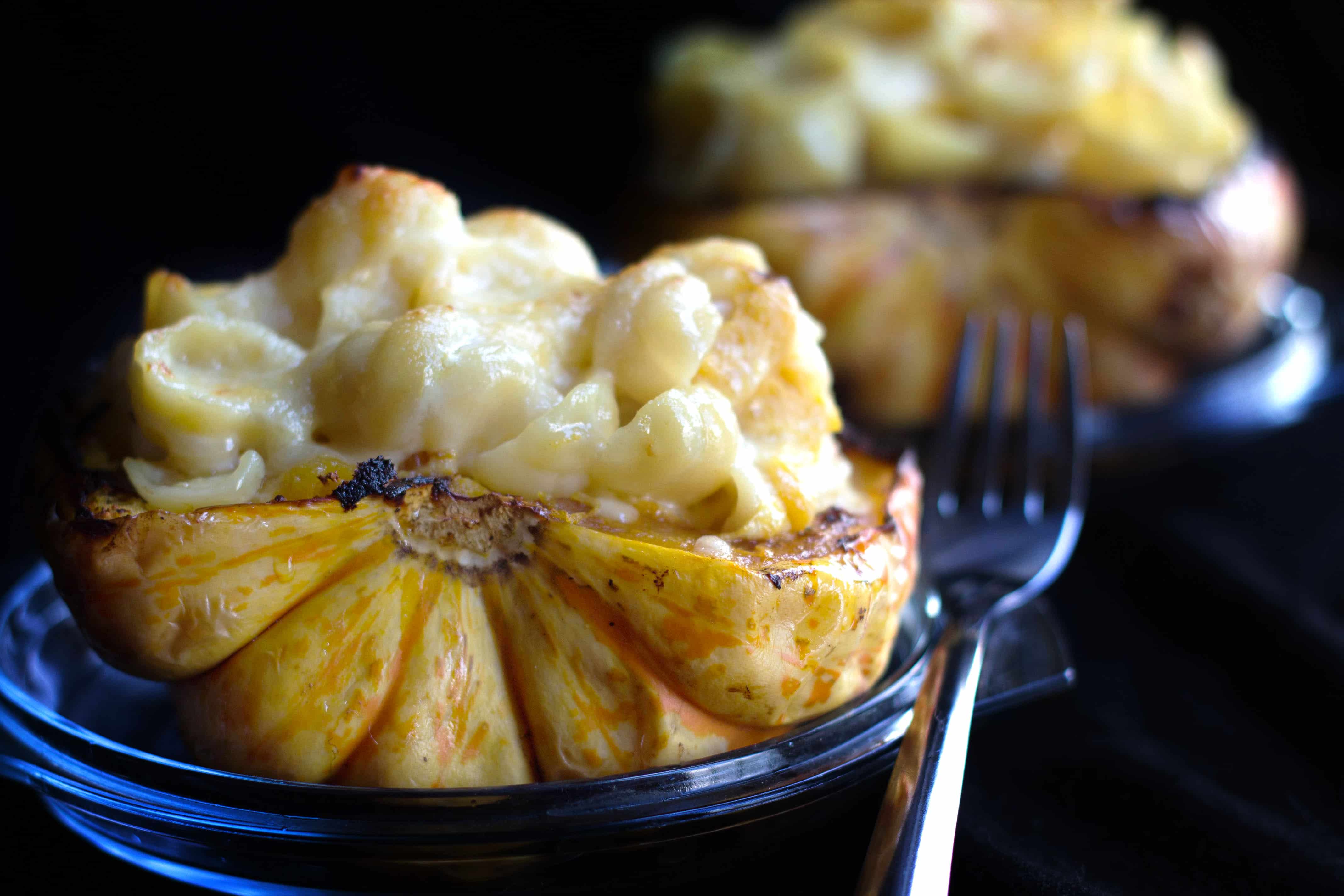 As I mentioned in an earlier post, I recently went to a farm that had a huge display of fall/winter squash.  These are just some of the squash I left with…
I spent an entire day coming up with recipes (not thinking when I bought them that I'd have to find a way to serve them).  Tyler Florence stuffed an acorn squash with tortellini in one of his cookbooks.  I thought that was a fabulous idea, but I wanted something that could either be a side dish for holidays or be served alone as a main meal.  This was my take on Tyler's dish.
To stuff my roasted squash, I used my Stove top Mac and Cheese recipe, topped it with cheese, and stuck it under the broiler for a few minutes to melt and brown the cheese.  I used white cheddar, but you can use any cheese you want.
Start by cutting the squash in half.
Remove the seeds.
Then instead of coating it in olive olive, I spray it with cooking spray.  I do this because in my experience, squash tends to absorb oil like a sponge which can make it greasy.  I also don't season it because salt takes the moisture out of foods and sometimes a lot of liquid comes out of squash when cooked.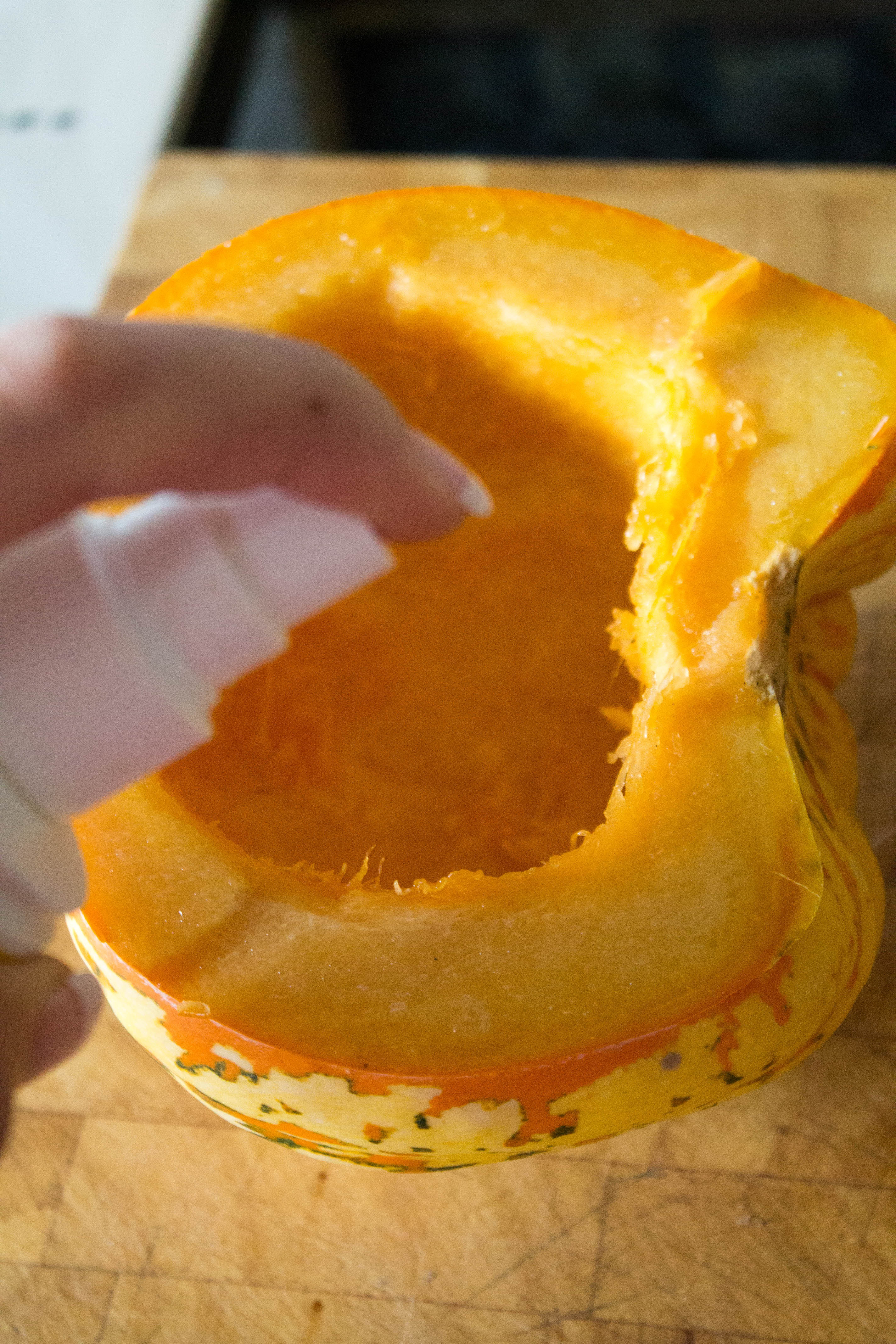 Place the squash on a baking tray and roast it for 45 minutes.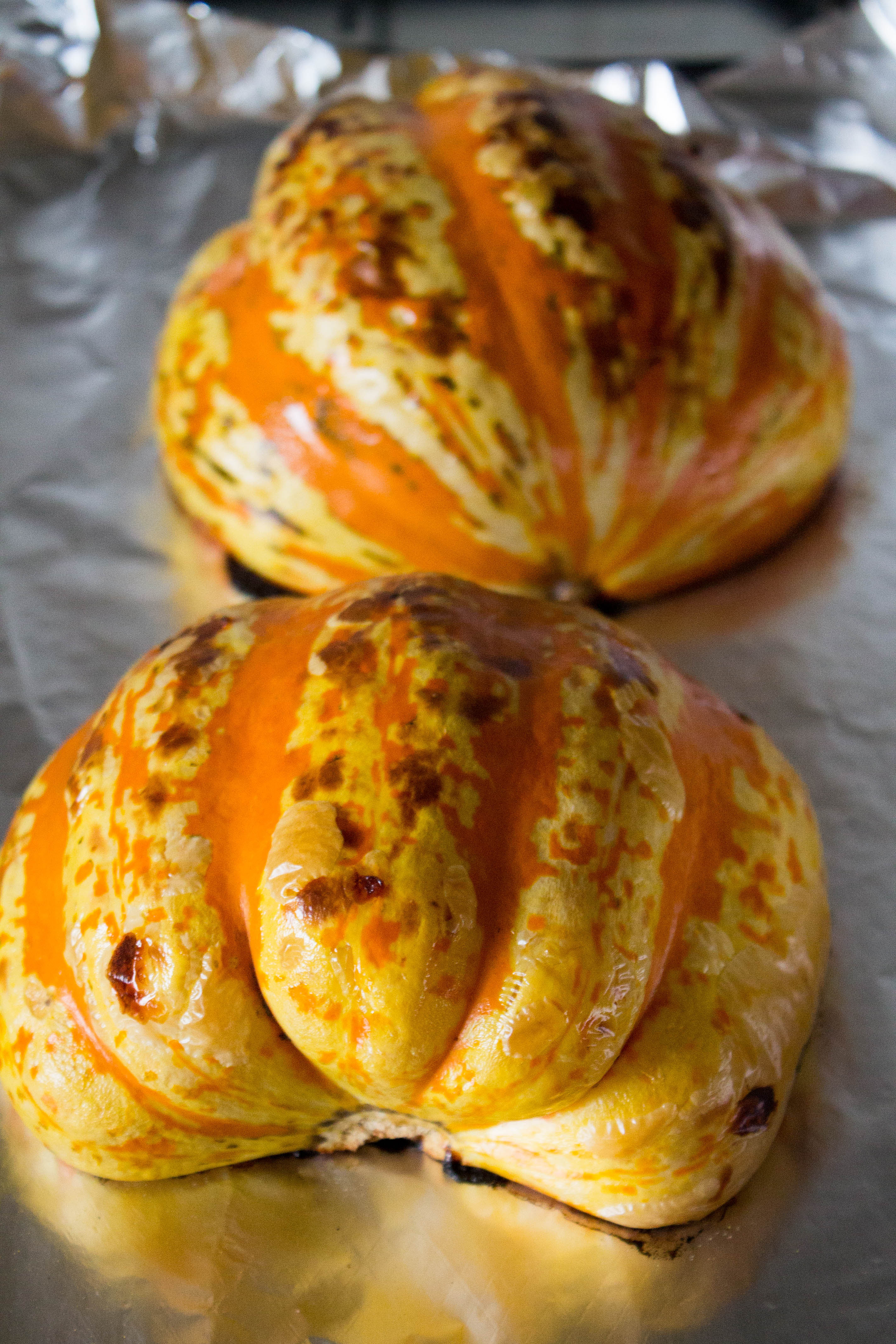 Remove any cooking liquid and transfer to an oven safe serving dish. Stuff each one with a generous mound of the mac and cheese and top with shredded cheese.  Place under the broiler for a few minutes to melt & brown the cheese.  Serve hot.