This is by far my favorite pasta salad, with it makes the perfect side dish for any picnic or it could even be a light meal on a hot summer night.
Today was my son's last day of school (finally).  They finish quite late in the UK and I start itching to have my son home with me in mid June when friends back home start to post on Facebook that school's out.
They have a family picnic on the last day of school.  It's a really nice day for the kids and parents alike.  I made a huge batch of this salad for it and it was the only thing that was eaten without of a trace of anything left in the container (except my chocolate chip cookies)!
This pasta salad is really amazing!  The bacon & green onions add a different spin on your every day macaroni salad.  It's one of my favorite meals in the summertime because you can eat however much you like and it's a very fresh and light meal to eat in the hot weather when you don't feel like cooking or heating up the kitchen.  It also keeps for a good few days so it's great for leftovers as well.  If you're a fan of pasta salad, I also have a recipe for Chicken & Red Pesto Pasta Salad that's been really popular.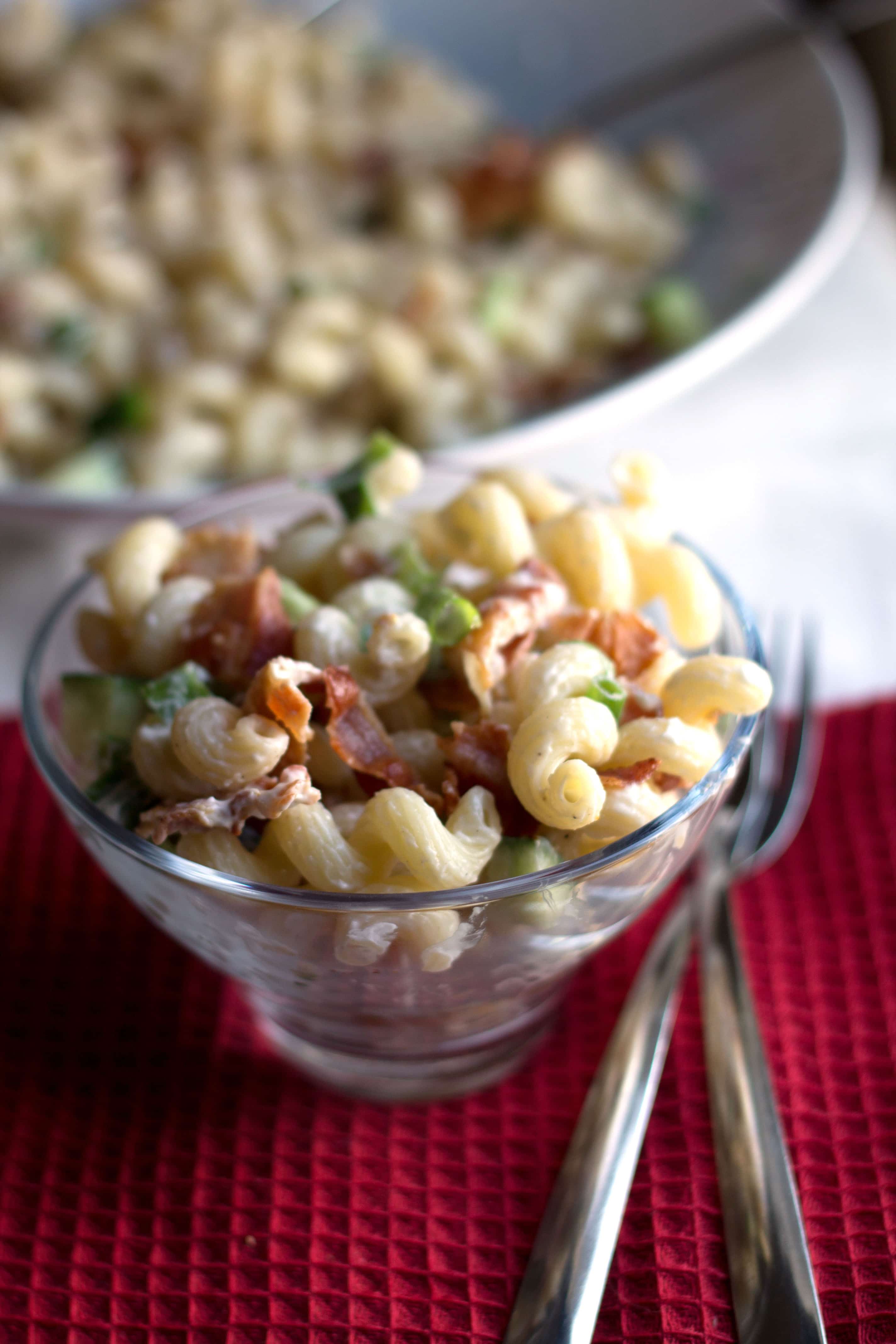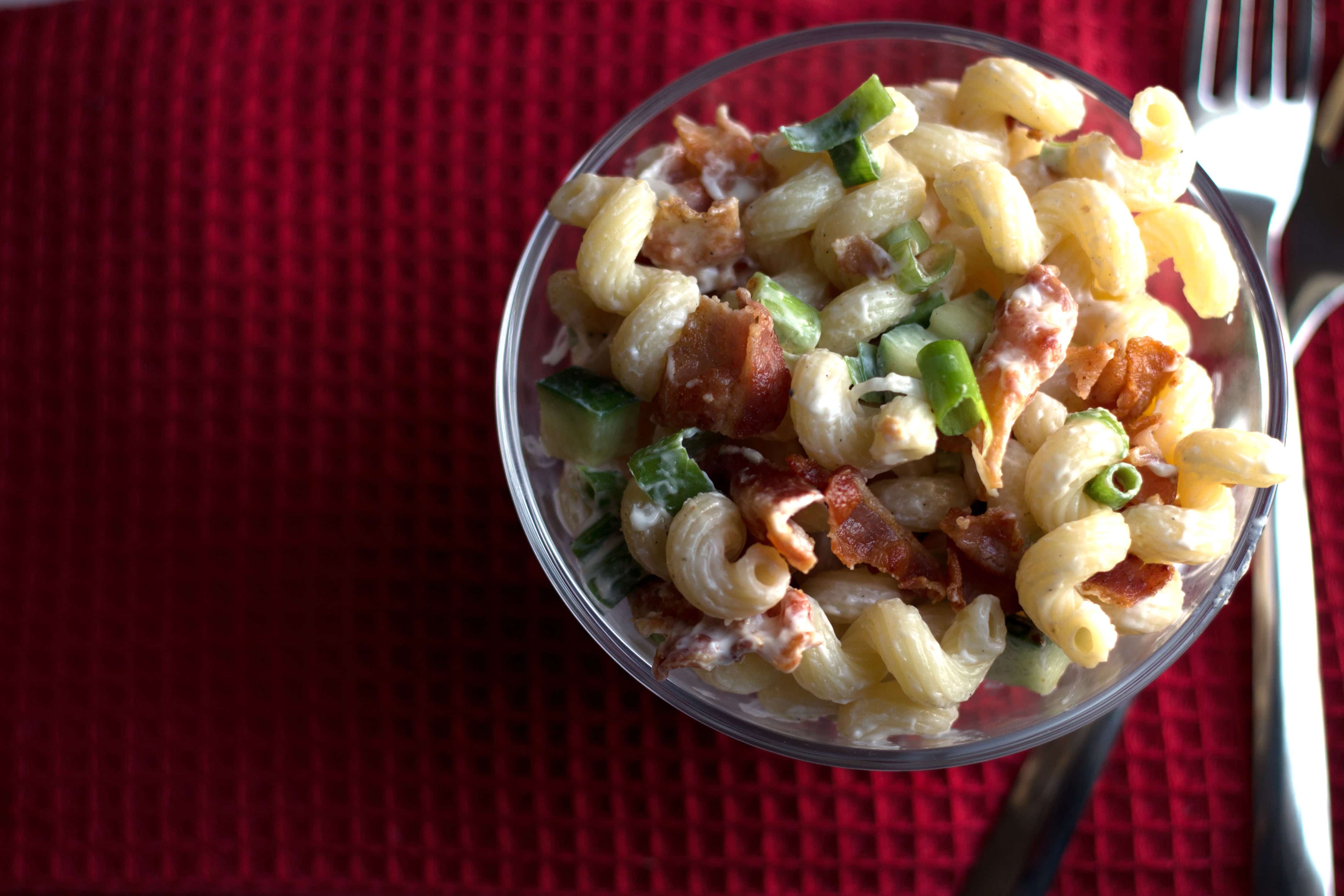 Bacon & Green Onion Pasta Salad
Author:
Erren @ Erren's Kitchen
Ingredients
12 strips bacon, cooked and chopped
2 cups pasta of your choice, cooked, rinsed, and drained
3 green/spring onions, sliced into rounds
½ cup chopped cucumber
½ teaspoon mustard
2 tablespoons red wine vinegar or balsamic vinegar
½ cup mayonnaise plus more to taste
½ teaspoon salt, plus more to taste
Freshly ground black pepper
Instructions
In a large bowl combine the bacon, pasta, cucumber and green onions. In a small bowl, whisk together the mayonnaise, mustard, vinegar, salt & pepper. Pour the dressing over the salad and stir to combine. Season with salt and pepper to taste. Serve. Store covered in the refrigerator, for up to 3 days.